Marble Falls, located in the heart of the Texas Hill Country, is home to a thriving craft beer scene that is sure to delight beer enthusiasts. With its scenic beauty, charming small-town atmosphere, and passion for quality brews, Marble Falls has become a must-visit destination for beer lovers.
Our extensive research and expertise in the field have led us to discover the finest breweries in Marble Falls. Among them, Save the World Brewing Co. stands out as a notable gem. Not only do they produce exceptional beers, but they also have a philanthropic mission, donating a portion of their profits to charitable organizations around the world.
If you're ready to experience the flavors and craftsmanship of Marble Falls' breweries, join us as we explore the top breweries that this charming town has to offer. Get ready to raise a glass and savor the best brews in Marble Falls, Texas!
Here are the top 10 breweries in Marble Falls.
Bear King Brewing Company 
Double Horn Brewing 
Save the World Brewing 
R Bar & Grill – Brewery and Restaurant
Bear Creek Brews
Family Business Beer Company
Pecan Street Brewing
Red Horn Coffee House and Brewing Co.
Oskar Blues Brewery
Infamous Brewing Company
Also Read: 10 Best Low Fodmap Beers
The Top 10 Breweries In Marble Falls
Bear King Brewing Company is a popular destination for craft beer enthusiasts in Marble Falls. Founded in 2018 by a group of friends who shared a passion for brewing, the company has quickly gained a reputation for offering some of the best beers in the Hill Country region.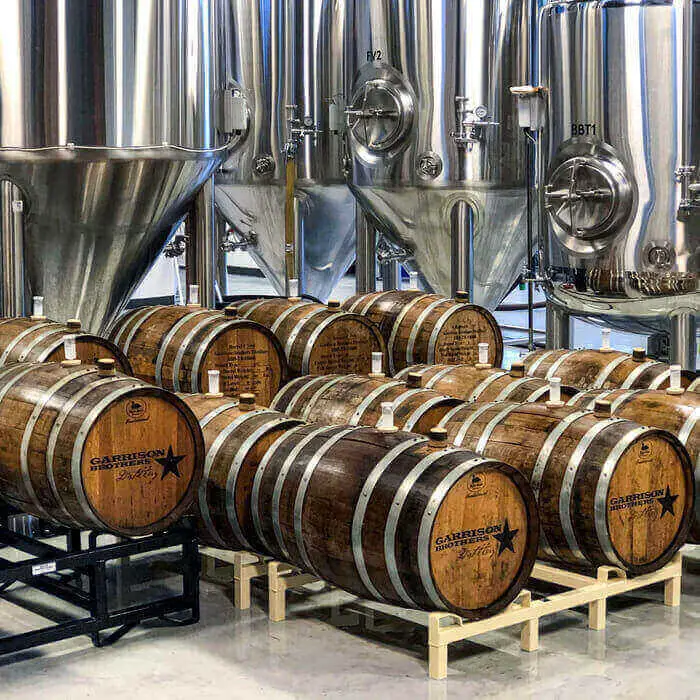 Some of the most popular options include the Honey Blonde Ale, Hoptopus IPA, and the award-winning Mysterious Creature Scottish Ale, which won a silver medal at the 2019 Lone Star International Beer Competition.
As for the food menu, visitors can enjoy small bites like soft pretzels and popcorn or heartier options like sandwiches and pizzas. The brewery also collaborates with local food trucks on occasion, offering a rotating selection of dining options.
Double Horn Brewing Company is a notable brewery in Marble Falls, Texas that boasts an impressive selection of craft beers and a delicious food menu. The family-friendly atmosphere makes it the perfect spot for any occasion, from relaxing with friends to hosting events.
Notable beers on their menu include the light and refreshing Double Horn Blonde, the rich and bold Double Horn Hefeweizen, and the Double Horn IPA, a fan favorite with its hoppy and citrusy notes.
Double Horn Brewing Company has received multiple awards and recognition throughout the years, including a "Best Brewery in Central Texas" award in 2018 by United States Beer Tasting Championship.
Also Read: The Best Cinnamon Beer: Top 10
Save the World Brewing is a must-visit destination for beer enthusiasts in Marble Falls. Their mission of "making a better beer for a better world" is reflected in everything they do, from using organic ingredients to sourcing materials locally and implementing energy-efficient systems. In recognition of their efforts, Save the World Brewing has won numerous awards and recognition, including being named the "Most Philanthropic Brewery in America" by the Beer Advocate magazine.
But let's talk about the beer. Save the World Brewing's signature Belgian-style ales are unlike anything you'll find elsewhere. With unique flavors like spicy Saison, malty Belgian Dubbel, and fruity Belgian Tripel, these beers are a delight for the senses.
R Bar & Grill Brewery and Restaurant is one of the most popular craft beer destinations in Marble Falls. Offering a family-friendly atmosphere, spacious interiors, and a carefully curated food menu, this establishment has everything you need for a fun outing with loved ones or a special occasion.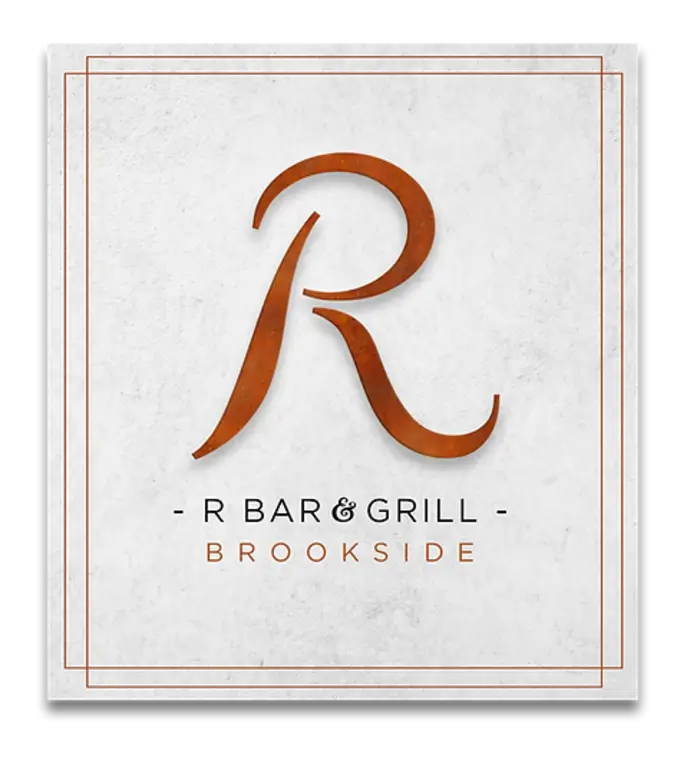 Some of their must-try brews include the Saddle Tramp IPA, a citrusy and piney West Coast style IPA, and the Scotch Ale, a malty and sweet beer with a subtle smoky flavor. They have won multiple awards over the years including Gold Medal – German Pilsner Category – 2021 U.S. Open Beer Championship and Bronze Medal – Wheat Ale Category – 2021 US Open Beer Championship.
5. Bear Creek Brews
Bear Creek Brews is an exceptional brewery that has made a name for itself in Marble Falls by offering a wide range of delicious and unique craft beers. They are committed to using only the highest quality ingredients sourced from local farmers, making each sip of their beer a true celebration of the flavors of the Texas Hill Country.
They have been recognized as the Gold Medalist in the Scotland Ale Category at the 2020 Great American Beer Festival. Some of their most popular options include the Saison, a bright and flavorful Belgian-style farmhouse ale, the Pale Ale, a hoppy and refreshing ale with a citrusy aroma, and the IPA, a bitter and flavorful India Pale Ale.
Also Read: The Best Low Gluten Beer: Top 10
This brewery boasts founders with a famous family name, Jensen Ackles and Danneel Harris Ackles, who started the business in 2018 in the heart of the Texas Hill Country. In addition to the beer, Family Business Beer Company offers a selection of delicious food and snacks, including the popular Brewer's Balls, made with bacon, pork shoulder, and pimento cheese.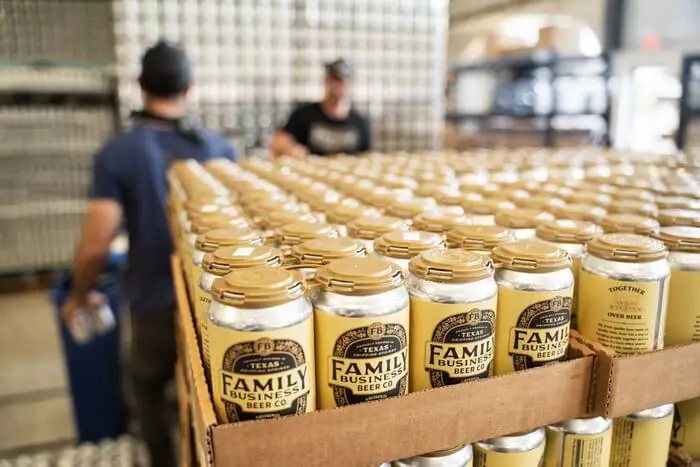 Family Business Beer Company has been recognized with numerous awards and accolades, including a gold medal for their Red Ale at the 2020 Great American Beer Festival and a silver medal for their Pilsner at the 2019 Denver International Beer Competition. With its founders' commitment to quality and innovation, expertly crafted brews, and lively atmosphere, this brewery is a must-visit destination in the Texas Hill Country.
Situated in a historic building, the brewery offers a charming atmosphere where visitors can enjoy a variety of craft beers and delicious food. Founded by the Knipling family in 2008, Pecan Street Brewing has quickly become a popular destination for beer lovers. The brewery's flagship beer, the Pecan Street Lager, is a local favorite and has won several awards, including a silver medal at the Great American Beer Festival.
When it comes to food, Pecan Street Brewing does not disappoint. The brewery's menu features a variety of delicious dishes, including burgers, sandwiches, salads, and more. Some of the most popular menu items include the Brewery Burger, made with locally-sourced beef, and the Texas Pecan Hefeweizen Chicken Sandwich.
As the name suggests, Red Horn has combined the best of both worlds, offering high-quality coffee and expertly crafted beer under one roof. The menu at Red Horn features a range of items that cater to different tastes and preferences. Whether you're in the mood for a hearty breakfast sandwich, a fresh salad, or a classic burger, Red Horn has got you covered.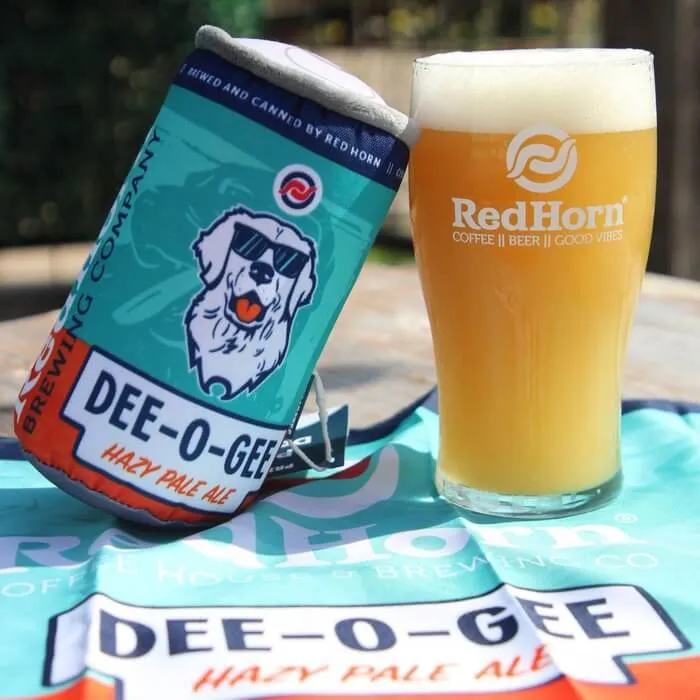 Red Horn has received several accolades and awards, establishing it as a top-tier option in the Marble Falls brewery scene. The brewery's Yogi pale ale won gold at the Great American Beer Festival in 2016, and its Coffee Milk Stout was awarded gold at the World Beer Cup in 2018.
Also Read: The Best Non-Alcoholic Sour Beer: Top
Oskar Blues takes pride in its brewing process, which involves the use of high-quality ingredients and traditional methods. This approach results in unique and bold flavor profiles that set the brewery apart from others. Dale's Pale Ale, for example, is a hoppy American Pale Ale with notes of citrus, pine, and a hint of caramel. Mama's Little Yella Pils, on the other hand, is a traditional Czech pilsner with a crisp and refreshing taste.
Oskar Blues Brewery has received numerous awards for its exceptional beers, including numerous medals at the Great American Beer Festival. The brewery's Ten FIDY Imperial Stout and Death by Coconut have won several awards.
Infamous Brewing Company, located in Marble Falls, is a popular spot for craft beer enthusiasts. Established in 2012, the brewery quickly became a favorite for locals and visitors. One of their most popular brews is the infamous Sweep the Leg IPA. They have received several awards and recognition for their exceptional craft beers.
Brewery Tours And Tastings In Marble Falls
Beer aficionados visiting Marble Falls will be delighted to know that several brewery tours and tastings are available.
The Infamous Brewing Company offers a beer-tasting tour of their facility that lasts approximately 45 minutes and includes samples of their various beers. The cost is $15 per person, with discounts for groups of 10 or more. This tour is offered daily from 12 pm to 5 pm and includes a souvenir glass along with beer samples.
Also Read: The Best High Alcohol Low-Calorie Beer: Top 10
Oskar Blues Brewery also offers guided tours of their facility, which include beer samples and an overview of the brewing process. Tours are offered for both the original Austin location as well as their brand new Marble Falls location, with prices ranging from $10-$20 per person depending on the number of people in your party.
Conclusion
Picking the best breweries in Marble Falls isn't easy, as there are so many to choose from. From traditional lagers and ales to craft beers and ciders, it's hard to go wrong when visiting any of the top 10 breweries in Marble Falls. If you're looking for a unique beer experience with plenty of variety, great food, friendly service, and an amazing atmosphere, then these breweries are a must-visit for any beer enthusiast.