Durham, a vibrant city in North Carolina, is home to an exceptional craft beer scene that is a must-visit for beer enthusiasts. With its rich history, diverse culture, and thriving community, Durham offers a delightful array of breweries that are sure to impress.
Craft beer has become a prominent feature of Durham's culinary landscape, with breweries showcasing their innovative flavors and commitment to quality. Our expertise in the field allows us to present you with the top 10 breweries that Durham, NC has to offer, each with its unique charm and exceptional brews.
Also Read: The 10 Best Beers For Sauerkraut
Among the featured breweries, you can expect to find remarkable establishments like Fullsteam Brewery, known for its Southern-inspired brews and commitment to local ingredients. One interesting finding about Fullsteam Brewery is its dedication to supporting North Carolina farmers and foragers, resulting in distinctive and regionally influenced flavors in their beers.
So, get ready to savor the flavors of Durham's craft beer scene as we take you on a journey through the top 10 breweries in the city. Whether you're a local or a visitor, this list will guide you to the finest breweries where you can drink beer and immerse yourself in Durham's rich brewing culture.
Here are the top 10 breweries in Durham!
Fullsteam Brewery
Ponysaurus Brewing Co.
Durty Bull Brewing Company
Bull City Ciderworks
Hi-Wire Brewing
Barrel Culture Brewing and Blending
Clouds Brewing
Brewery Bhavana
The Glass Jug Beer Lab
Trophy Brewing Company
The Top 10 Breweries In Durham
Located in Durham, North Carolina, the brewery was founded in 2010 with a mission to pioneer a Southern beer identity. They blend traditional brewing techniques with local agricultural ingredients, creating unique and flavorful beers like their award-winning Carver Sweet Potato Lager. Notable for their commitment to the community, Fullsteam received recognition for their impact on the craft beer scene and sustainable brewing practices.
Also based in Durham, this brewery is known for its innovative approach to brewing. With a focus on bold flavors and creative recipes, they have gained a loyal following. Notable beers include their flagship IPA and the renowned Bière de Garde.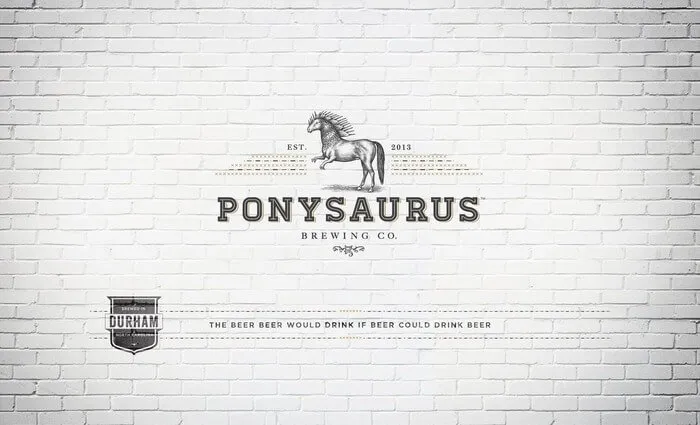 Ponysaurus has received several accolades, including medals from prestigious beer competitions, solidifying its position as a standout brewery.
The brewery has quickly made a name for itself since its establishment in 2014. They specialize in barrel-aged and sour beers, showcasing their expertise in unique and complex flavor profiles.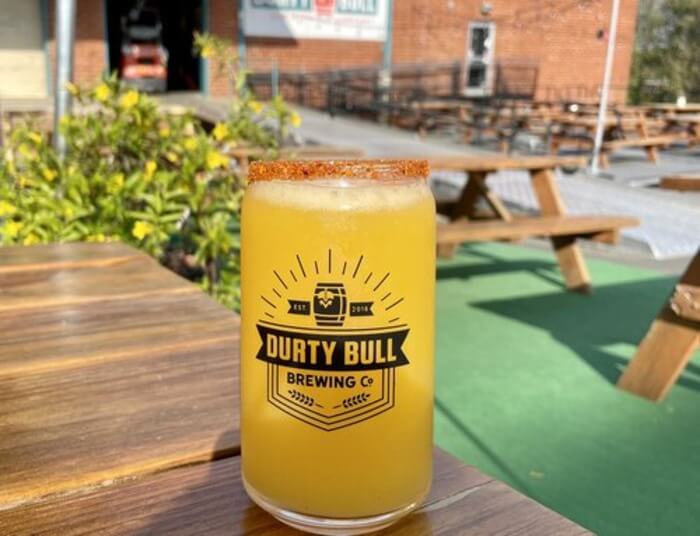 Notable beers include their Bourbon Barrel-Aged Baltic Porter and the highly regarded Sour Blonde Ale. Durty Bull has garnered numerous awards and recognition for their exceptional craftsmanship.
Also Read: The 10 Best Beer For Golf
Bull City Ciderworks, based in Durham, offers a refreshing alternative to beer with their handcrafted hard ciders. Their dedication to quality and innovation is evident in their diverse cider selection, including flavors like Ginger-Pear and Sweet Carolina.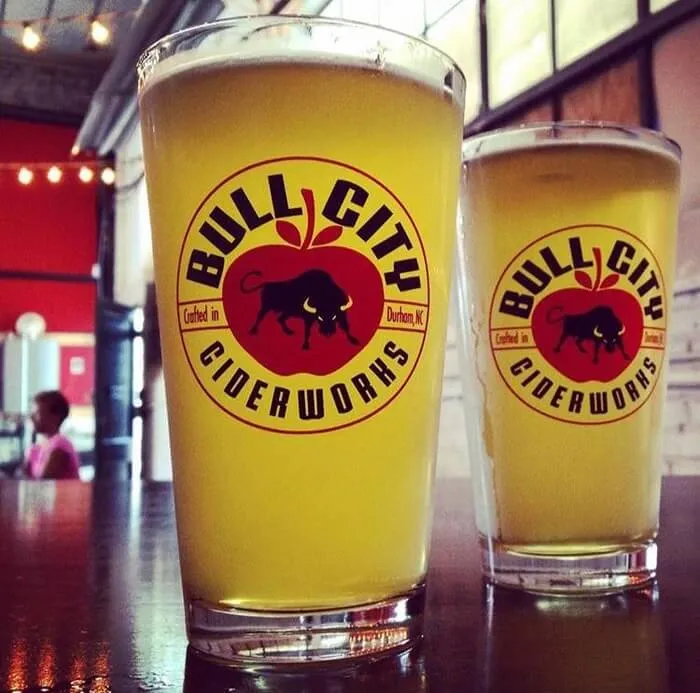 Bull City Ciderworks has been recognized for its exceptional ciders and commitment to using locally sourced ingredients.
Hi-Wire Brewing Durham is an offshoot of the original Hi-Wire Brewing based in Asheville, North Carolina. They are known for their diverse lineup of craft beers, including traditional styles and experimental brews.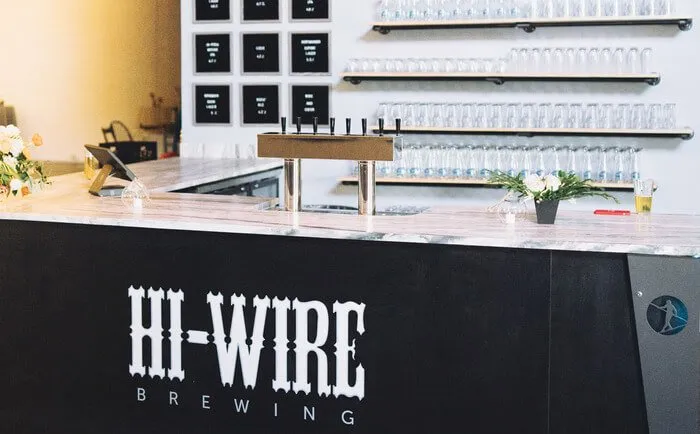 Notable beers include their Hi-Pitch Mosaic IPA and the popular Hi-Wire Lager. Hi-Wire Brewing has received several awards, showcasing its skill in producing high-quality and flavorful beers.
This brewery focuses on the art of barrel aging and blending. They specialize in wild and sour ales, incorporating a wide range of unique ingredients and fermentation methods.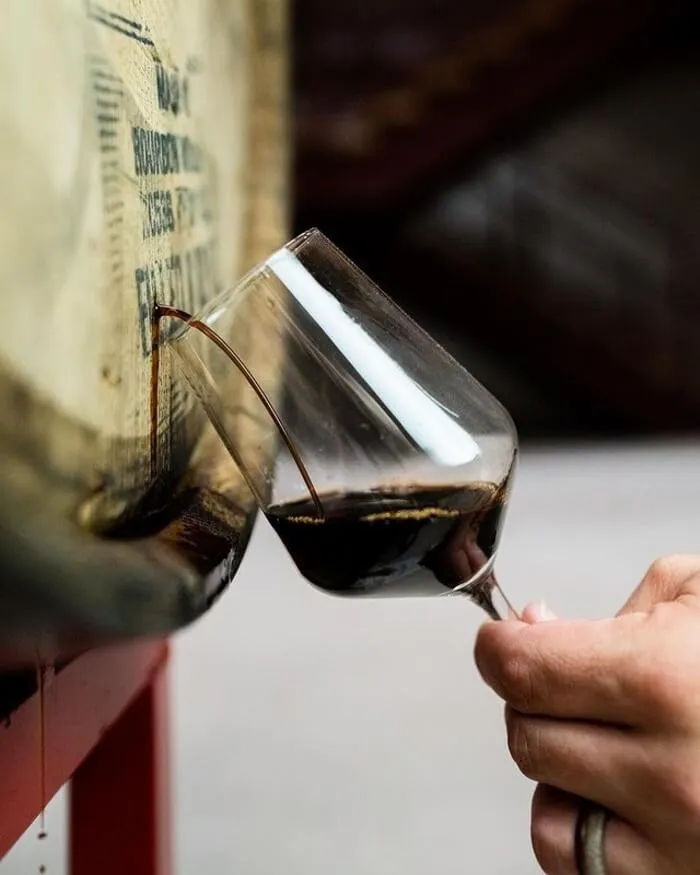 Barrel Culture has gained recognition for its exceptional barrel-aged beers, earning them accolades and a dedicated following among beer enthusiasts.
The brewery offers a diverse range of craft beers brewed on-site. They are known for their commitment to quality and consistency, with a lineup that includes crowd favorites like their IPA and Belgian-style ales.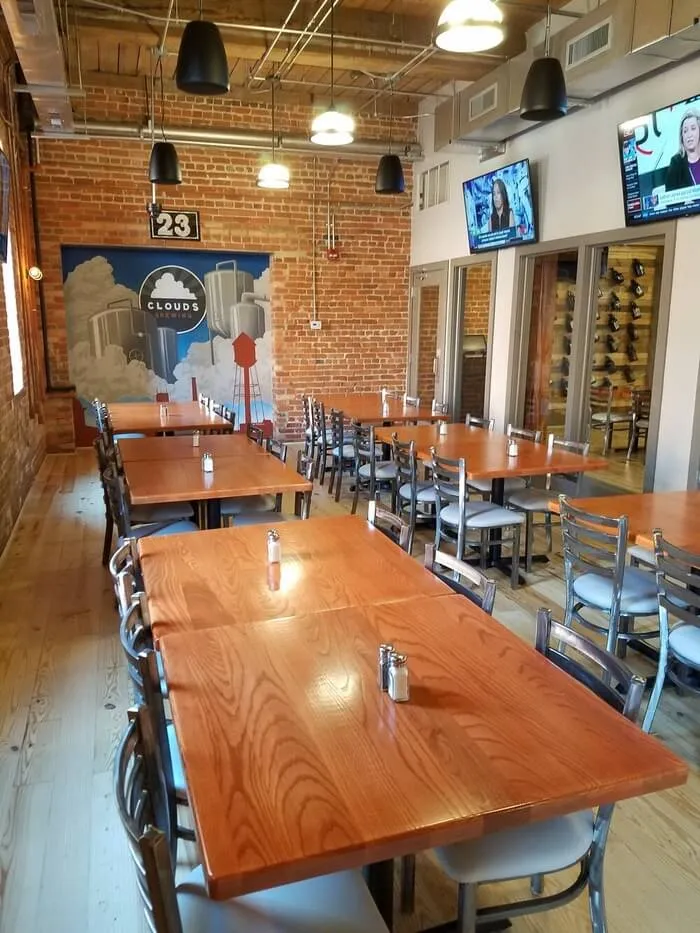 Clouds Brewing has received praise for its balanced and flavorful beers, solidifying its reputation in the local beer scene.
Also Read: The 10 Best Beers For Beer Can Chicken
This location is a unique establishment that combines a brewery, dim sum restaurant, flower shop, and bookstore. They offer a range of meticulously crafted beers, including IPAs, saisons, and barrel-aged creations.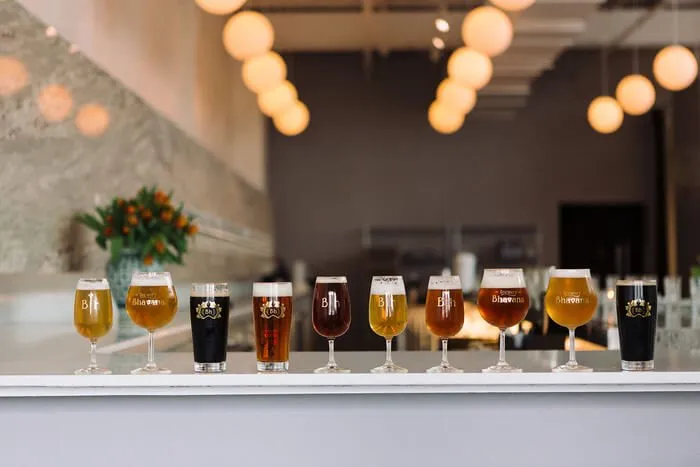 Brewery Bhavana has gained national recognition for their outstanding beers, earning them awards and critical acclaim for their innovative approach.
It is a small-batch brewery and taproom known for its experimental and limited-edition beers. They embrace a scientific approach to brewing, incorporating unique ingredients and techniques to create one-of-a-kind brews.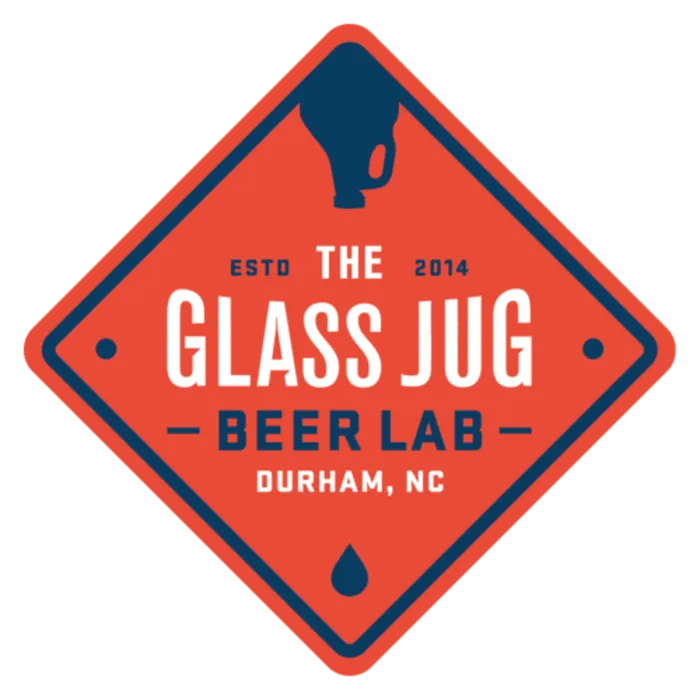 The Glass Jug Beer Lab has received praise for its innovative and high-quality beers, attracting beer enthusiasts seeking new and exciting flavors.
With locations in Raleigh and Durham, it has gained a strong following for its exceptional beers and lively taprooms. They offer a wide range of styles, from classic to experimental, with standout brews like their Trophy Wife IPA and the award-winning Best in Show Pale Ale. Trophy Brewing has received numerous awards and accolades, cementing its position as a premier brewery in the region.
Also Read: The 10 Best Beers For Thai Food
Brewery Tours And Tastings In Durham
Durham, North Carolina, is home to a vibrant craft beer scene, offering a variety of brewery tours and tastings for beer enthusiasts to explore. Here are some of the best options available:
Fullsteam Brewery: Fullsteam Brewery offers guided tours of their facility, providing visitors with insights into their brewing process and the history of Southern beer. The tours are available on Saturdays at 2:00 PM and 4:00 PM. The cost is $10 per person and includes a Fullsteam pint glass. Additionally, Fullsteam hosts special events throughout the year, such as beer releases and live music, creating a dynamic atmosphere for visitors.
Ponysaurus Brewing Co.: Ponysaurus Brewing Co. offers guided tours on Saturdays at 2:00 PM and 4:00 PM, providing guests with a behind-the-scenes look at their brewing operations. The cost of the tour is $10 per person and includes a Ponysaurus pint glass. On top of their regular tours, Ponysaurus frequently organizes special events, such as beer and food pairings, trivia nights, and outdoor movie screenings, adding an extra layer of entertainment to the brewery experience.
Also Read: The 10 Best Beers For Getting Drunk
Durty Bull Brewing Company: Durty Bull Brewing Company invites visitors to enjoy guided tours of their facility, where they can learn about their unique barrel-aging and sour beer processes. The tours are typically available on Saturdays at 2:00 PM and 4:00 PM, and there is a $10 fee per person, which includes a Durty Bull logo pint glass. Visitors can also keep an eye out for special events like beer releases, live music performances, and food truck gatherings for an enhanced brewery experience.
Barrel Culture Brewing and Blending: Barrel Culture Brewing and Blending offers tasting experiences that allow visitors to sample their diverse selection of barrel-aged and sour beers. They don't have structured tours but offer a casual and immersive environment for guests to learn about their brewing techniques and enjoy their unique creations. Barrel Culture often hosts special events, including beer releases and themed tasting events, providing an exciting atmosphere for beer enthusiasts.
It's worth noting that tour times, costs, and events may be subject to change. So, it's recommended to check each brewery's website or contact them directly for the most up-to-date information. Whether you're seeking educational insights into the brewing process or simply want to savor exceptional beers, these brewery tours and tastings in Durham are sure to provide an enjoyable and memorable experience.
Conclusion
After visiting and researching all of the best breweries in Durham, it's clear that this vibrant city is home to some of the finest suds in the country. From local breweries such as Fullsteam Brewery and Bull City Burger and Brewery to nationally recognized producers like Ponysaurus Brewing Co., there's no shortage of great beer to enjoy. Whether you're looking for a guided tour of the brewing process or just want to sample some of the most unique beers in the area, the breweries in Durham are sure to provide an enjoyable and unforgettable experience.