Long Island, New York, is not only a haven for craft beer enthusiasts but also a paradise for dog owners seeking delightful brews and canine-friendly environments. In this article, we proudly present "Dog-Friendly Breweries on Long Island: Top 10," where we explore the finest establishments that offer exceptional beers while maintaining pet-friendly policies.
Long Island's craft beer scene has experienced remarkable growth, and many breweries have embraced the idea of creating spaces where humans and their four-legged friends can enjoy a memorable outing together. These breweries offer dog-friendly patios, outdoor seating areas, and sometimes even special amenities for dogs.
One notable mention is the acclaimed Barrier Brewing Company, which not only serves exceptional beers but also welcomes dogs with open arms. Barrier Brewing Company often collaborates with local animal shelters and rescue organizations, supporting the community and promoting a love for dogs.
Here are the top 10 dog-friendly breweries in Long Island.
North Fork Brewing Company
Long Island Farm Brewery
Ubergeek Brewery
Greenport Brewery
Peconic County Brewing
Sand City Brewing Co.
Destination Unknown Beer Company
Port Jeff Brewery
Great South Bay Brewery
Bright Eye Beer Co.
Also Read: Asahi vs Sapporo: Which Japanese Beer Reigns Supreme?
The Top 10 Breweries In Long Island
North Fork Brewing Company is a charming brewery located in Riverhead, Long Island. Founded by John Liegey and Dan Burke, this brewery offers an impressive selection of beers that attract beer enthusiasts from all over the country.
The brewery's flagship beer, the Hoppy Red Ale, is a must-try for anyone visiting. Other notable beers include their Farmhouse Saison and Tangerine Sour, both of which have received critical acclaim from beer enthusiasts.
The brewery's inviting outdoor beer garden is also a perfect spot for well-behaved dogs to accompany their owners while enjoying a delicious beer. The brewery's location near Jamesport Farm Brewery and other breweries in the area has helped to establish the North Fork as a hub for Long Island's craft beer scene.
The Long Island Farm Brewery is committed to reviving the tradition of small-scale farm brewing in the area, and their efforts have paid off. Their flagship beer, the Farmhouse Ale, is a popular choice among visitors and has received critical acclaim for its unique flavor and smooth finish.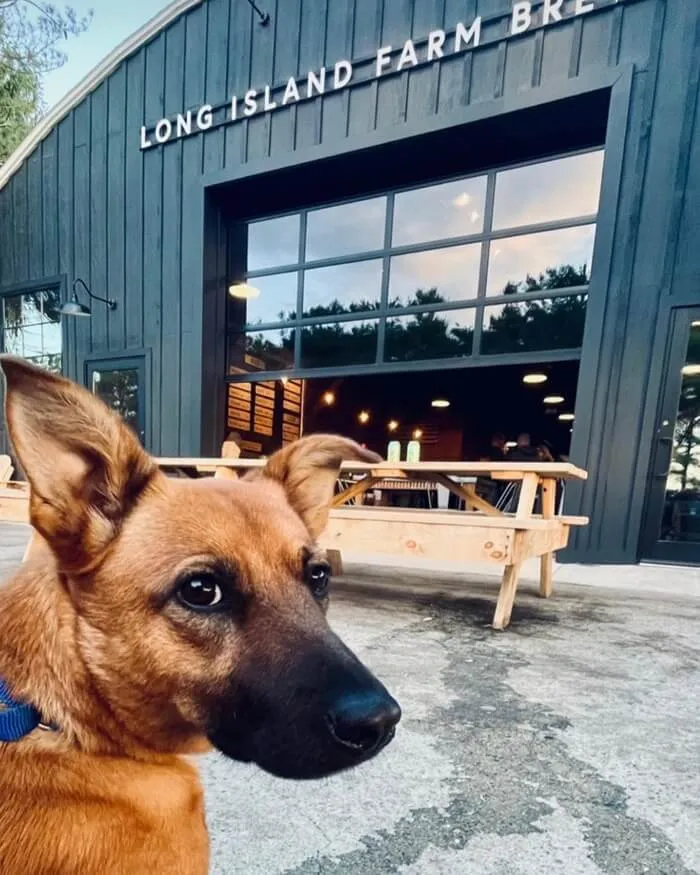 The brewery's outdoor seating area is a great place for visitors to relax and enjoy the Long Island sun while sipping on a cold beer. The welcoming and dog-friendly atmosphere adds to the overall experience of the brewery, making it a popular spot for locals and tourists alike.
Aside from its delicious beers and inviting ambiance, the Long Island Farm Brewery has also received a number of awards and accolades. They were declared the "Brewery of the Year" by the Long Island Beer & Malt Enthusiasts in 2018 and have since continued to impress beer lovers with their impressive selection of craft beers.
Also Read: Guinness Draught vs Stout: What's the Difference?
Ubergeek Brewery is a relatively new craft brewery in Long Island, having been founded in 2017 by a group of enthusiastic beer lovers. The brewery specializes in producing niche and experimental beers that appeal to the adventurous palate of craft beer enthusiasts.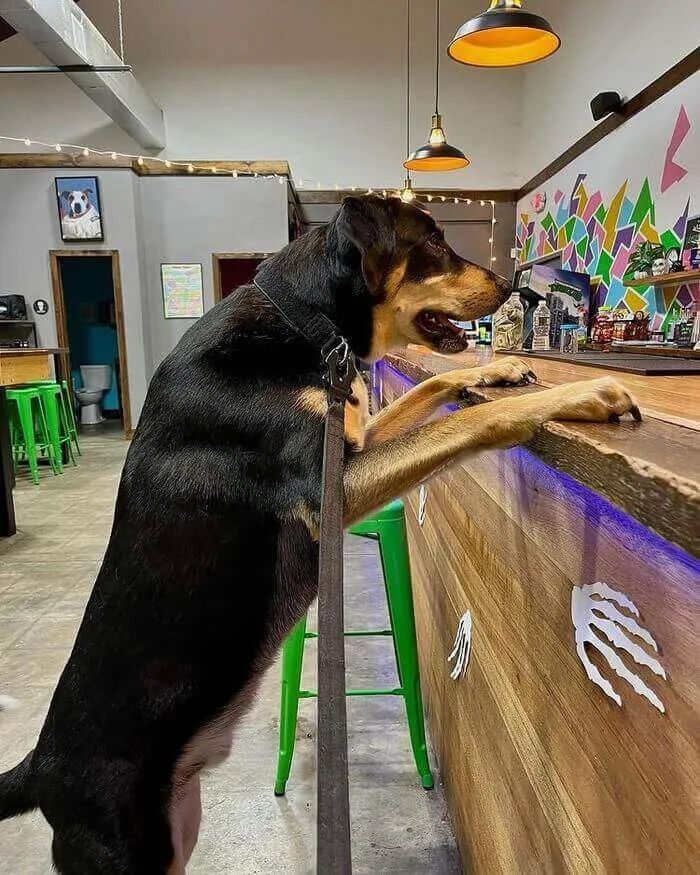 One of their most notable brews is the Vortex Sour. Another popular beer is their Dark Knight Ale, a full-bodied dark beer that boasts subtle hints of coffee and chocolate.
Their brewery is a perfect spot for beer enthusiasts who appreciate a friendly and laid-back atmosphere. Ubergeek Brewery welcomes well-behaved dogs in their spacious outdoor beer garden, where visitors can enjoy a cold craft beer while playing a round of corn hole or chatting with fellow beer fans.
Greenport Brewery is one of the top dog-friendly breweries in Long Island and for good reason. Founded in 2009 on the North Fork of Long Island, the brewery has become a staple of the local beer scene and a favorite among beer enthusiasts.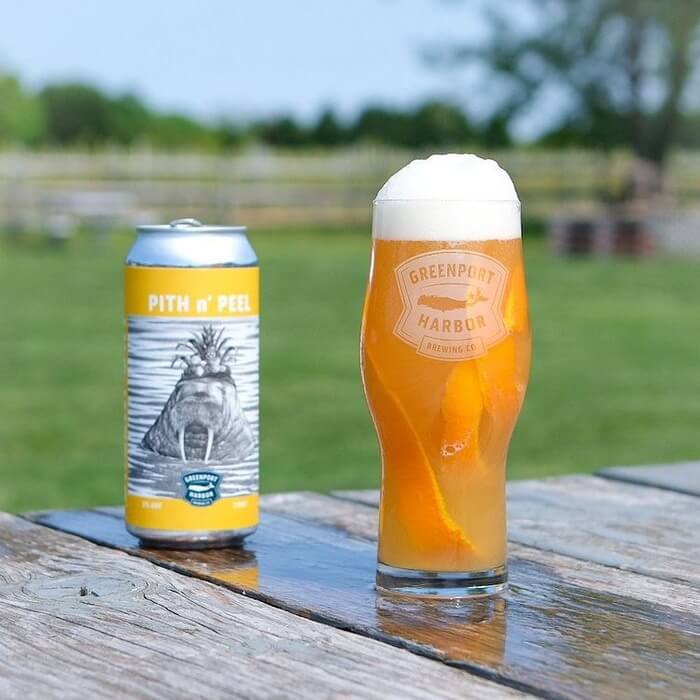 Aside from its delicious beers, Greenport Brewery has also received numerous awards and recognition for its brewing excellence. In 2017, they were awarded the Gold Medal for their Summer Ale at the Great International Beer, Cider, Mead, and Sake Competition, and were named one of the top breweries on Long Island by Newsday.
Also Read: What is a Beer Growler? A Guide to Fresh Draft.
Peconic County Brewing is a popular dog-friendly brewery located in Peconic, Long Island. It was founded in 2015 by Jeff Schaeffer and is known for its impressive selection of craft beers and outdoor beer garden.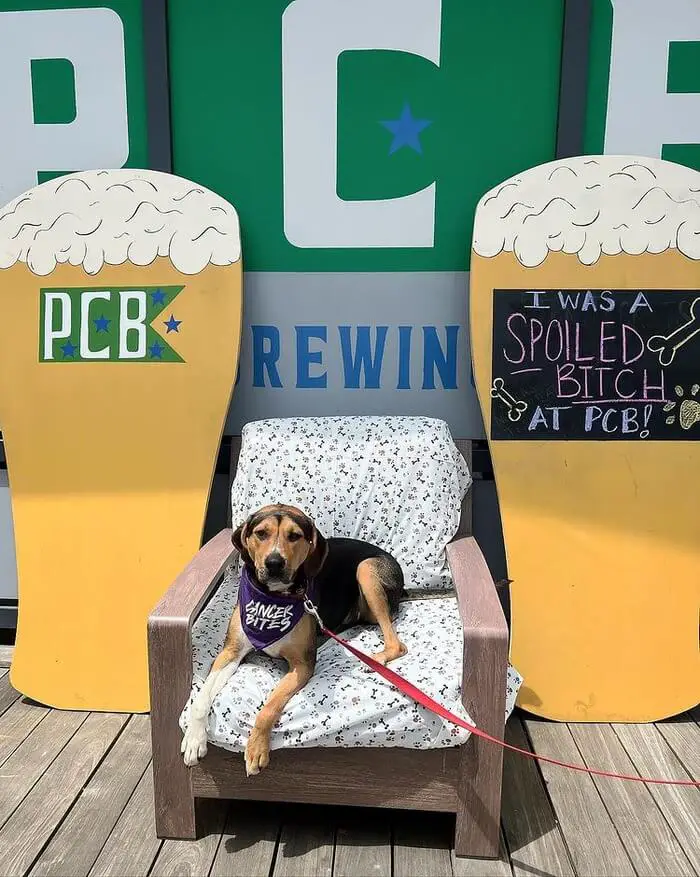 Peconic County Brewing offers a range of beer styles, from hoppy IPAs to rich, dark stouts, catering to all types of beer enthusiasts. Additionally, they have their flagship beer, called Beach Beer, which is a light and crisp beer that is perfect for enjoying on a hot day.
The founders of Sand City Brewing Co. are Kevin Sihler and Bill Kiernan, two passionate brewers who started out as homebrewers before taking the plunge and opening up their own brewery. Sand City Brewing Co. prides itself on offering a rotating selection of high-quality beers with a focus on hoppy and sour styles.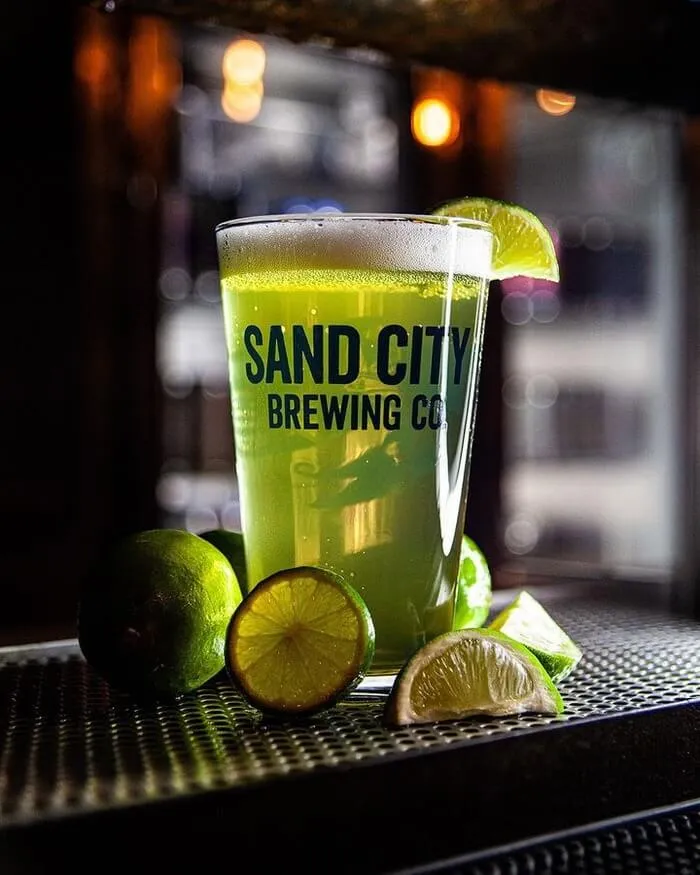 It's not just the beer that keeps customers coming back to Sand City Brewing Co. The brewery boasts a spacious taproom and outdoor seating area, making it the perfect spot for an afternoon with friends or a casual date night. Their dog-friendly policy also means that you can bring your well-behaved furry friend along for the fun.
Also Read: What to Do With Old Growlers: Reuse, Refill, and Replace!
Destination Unknown Beer Company is a popular Long Island brewery that opened its doors in 2015. Located in the town of Bay Shore, Destination Unknown's founders, Brad Finn and Donald Sullivan, left their corporate day jobs to pursue their passion for craft beer. With a focus on experimentation and pushing boundaries, they quickly gained a loyal following within the Long Island craft beer scene.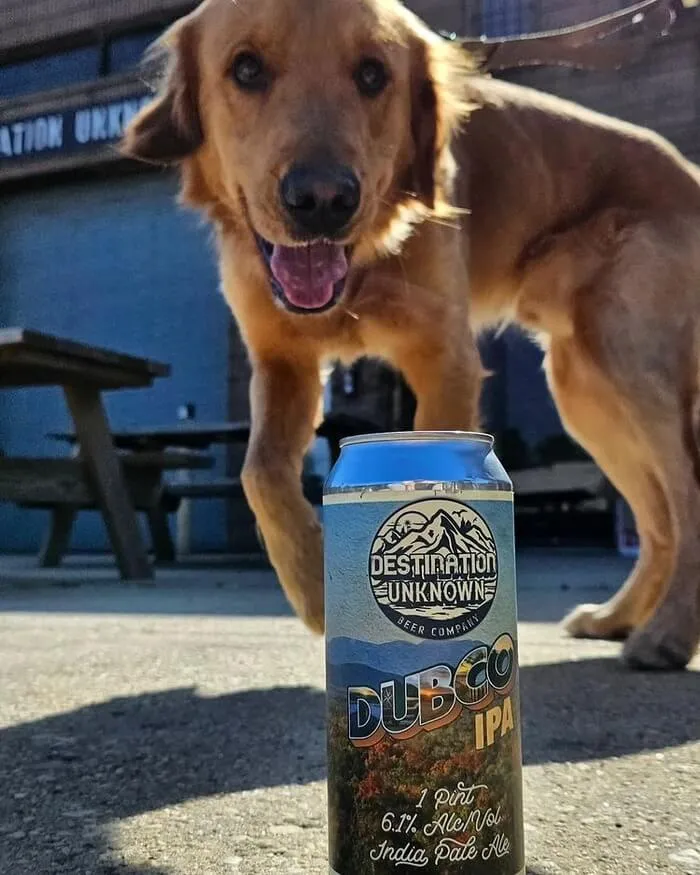 Destination Unknown Beer Company's spacious and inviting taproom provides ample indoor and outdoor seating, making it a popular spot for beer enthusiasts and friends to gather. Additionally, their dog-friendly policy welcomes well-behaved dogs to join in on the fun, making Destination Unknown the perfect spot for an afternoon or evening out with your furry friend.
Port Jeff Brewery is a popular dog-friendly establishment located in Port Jefferson, New York. This craft brewery was founded in 2011 by two friends, Michael Philbrick, and Peter Cotter, who wanted to create exceptional beer using locally sourced ingredients.
Since its opening, Port Jeff Brewery has gained a reputation for its impressive selection of craft beers. They offer a variety of styles from light and refreshing to hoppy and bold, catering to a range of beer enthusiasts. Their notable beers include the Schooner Ale, H3 Trippel, and the Party Boat IPA.
Beyond their awards and recognition, Port Jeff Brewery is also known for its dog-friendly approach. They welcome well-behaved dogs in their tasting room and outdoor beer garden, making it a perfect spot for pet owners to enjoy a cold beer with their furry friends.
Great South Bay Brewery is a craft brewery located in Bay Shore, Long Island. It was founded in 2009 by husband and wife duo, Greg and Nancy Ricciardi. The brewery's goal is to create high-quality craft beers that reflect the South Shore lifestyle and culture.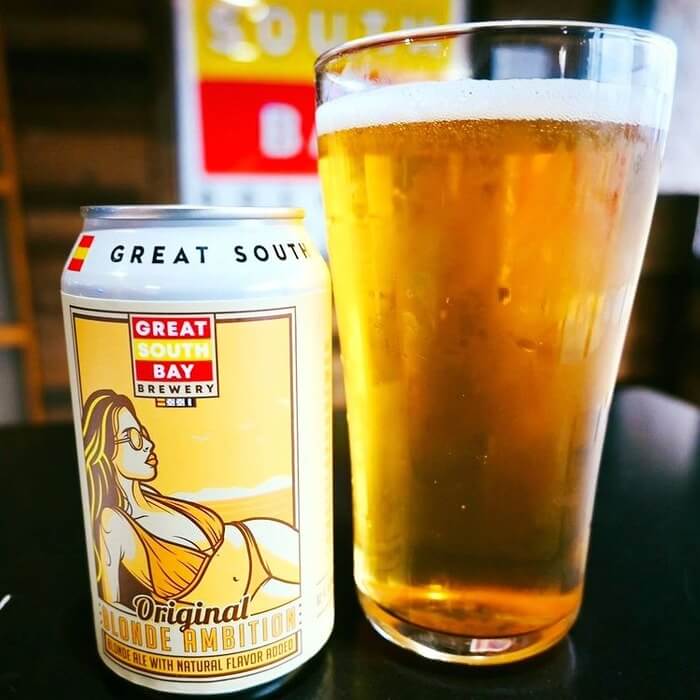 The brewery offers a wide range of beer styles, including flagship beers like Blood Orange Pale Ale and Blonde Ambition, both of which have won awards at various beer competitions. They also have a selection of sour beers, farmhouse ales, and dark beers for more adventurous beer enthusiasts.
One of the unique features of Great South Bay Brewery is its outdoor beer garden, which offers a laid-back atmosphere for visitors to enjoy their beers with their pups. They also frequently host events, such as charity fundraisers and live music performances.
Also Read: How Long Does Beer Last in a Growler? Tips to Keep it Fresh
Bright Eye Beer Co. is one of Long Island's newest breweries, having opened in 2020. Located in Long Beach, this dog-friendly brewery offers a perfect spot to enjoy some delicious beers on tap while relaxing with your furry friend. Their outdoor seating area is also equipped with games like cornhole, making it a great spot for a fun day out with friends.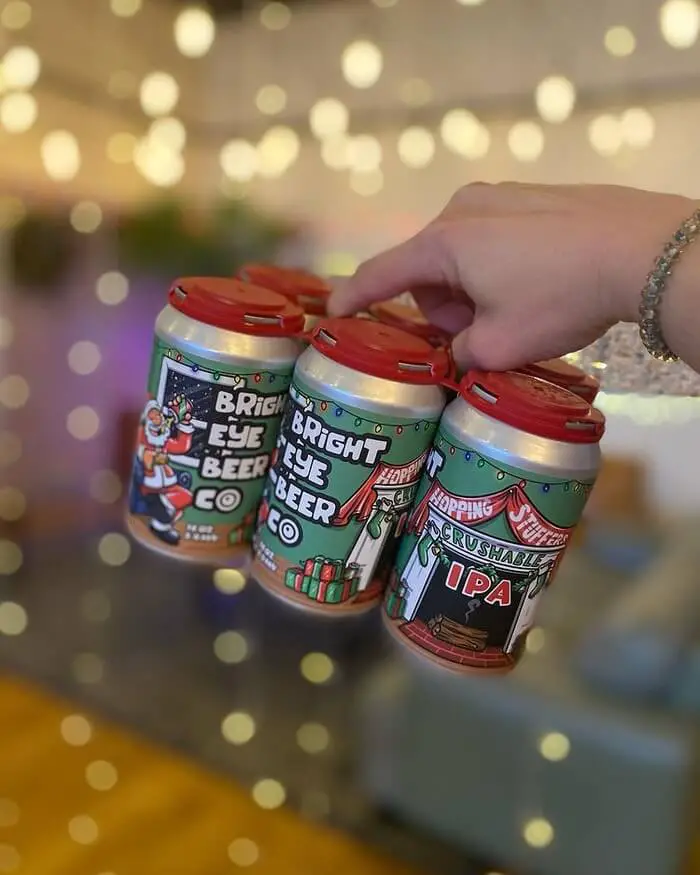 Although relatively new to the craft beer scene, Bright Eye Beer Co. has already made a name for itself with its impressive selection of beers. They specialize in American craft beer and have a wide variety of styles, including light beers, hoppy beers, and sour beers. Some of their notable brews include the Beach Day IPA, the City Island Sour, and the Bright Eyes Blonde Ale.
Brewery Tours And Tastings In Long Island
Long Island is a great place to enjoy beer, and its craft breweries offer an incredible selection of tours and tastings. The following brewery tours are among the best available on Long Island:
1. Greenport Harbor Brewing Co.: This brewery offers a tasting room tour every Thursday at 7 pm, where visitors can get a behind-the-scenes look at the brewing process and sample some of their award-winning beers. Tours cost $25 per person and include four 5-ounce samples of their best beers plus one full pour. For special occasions, they also provide private group tours for up to 20 people.
2. Barrier Brewing Company: This popular brewery offers guided tours every week from Wednesday through Sunday at 1 pm, 2 pm, 3 pm, and 4 pm. The tour includes a detailed explanation of the brewing process as well as samples of some of their most popular beers. The cost is $15 per person and reservations are recommended due to limited availability.
3. Blue Point Brewing Company: This renowned brewery provides free tours every Saturday from 12 pm to 4 pm, where guests can explore the facility while learning about its history and sampling some of its signature brews like Toasted Lager or Hoptical Illusion IPA.
Conclusion
There are plenty of great places to enjoy a craft beer with your pup by your side. Whether you're looking for a casual spot to relax or an upscale experience for special occasions, you'll find something on this list that will fit the bill. From classic pubs and beachside bars to lively taprooms and hip microbreweries, there's something for everyone. So get out there and explore what these breweries have to offer – you won't be disappointed!