Phoenix, Arizona, is a desert oasis known for its picturesque sunsets and vibrant culture. But beyond the cacti and southwestern charm lies a flourishing craft beer scene worth exploring. With over 100 breweries in the state, Arizona has become a destination for beer enthusiasts worldwide.
This article will look at the top 10 breweries in Phoenix, Arizona. Our team of experts scoured the city to find the best, considering factors such as beer quality, atmosphere, and overall experience.
We discovered an interesting finding at the Helio Basin Brewing Company, where the brewers incorporate locally sourced ingredients to create unique and delicious brews. Their flagship beer, the Earl Grey Pale Ale, is a favorite brewery and a must-try for any beer lover.
So whether you're a local or just passing through, add these top breweries to your list of places to visit in Phoenix. From classic I.P.A.s to experimental sours, there's something for everyone in this dynamic and exciting craft beer movement.
Here is a list of the top 10 breweries in Phoenix, Arizona:
Wren House Brewing
Arizona Wilderness Brewing Co.
Four Peaks Brewing Company
Pedal Haus Brewery
Huss Brewing Co.
Goldwater Brewing Co.
State 48 Brewery
The Shop Beer Co.
Tombstone Brewing Company
Front Porch Brewing
The Top 10 Breweries In  Phoenix, Arizona
Wren House Brewing
Using local ingredients and refined barrel-aging techniques, Wren House Brewing offers technically crafted beers of superior quality. A smaller brewery, they are nonetheless mighty in producing top-notch beer varieties.
Wren House has built its reputation in just a few years through inventive beers like the Spilled Ink Coffee Stout and Blonde Ale. Established in 2015, the craft brewery continues bringing creativity and brewing artistry together.
The 2019 Great American Beer Festival awarded the brewery a gold medal, displaying its recognition in the craft beer industry. Its award-winning resume further proves its excellence in brewing innovative and delicious beer.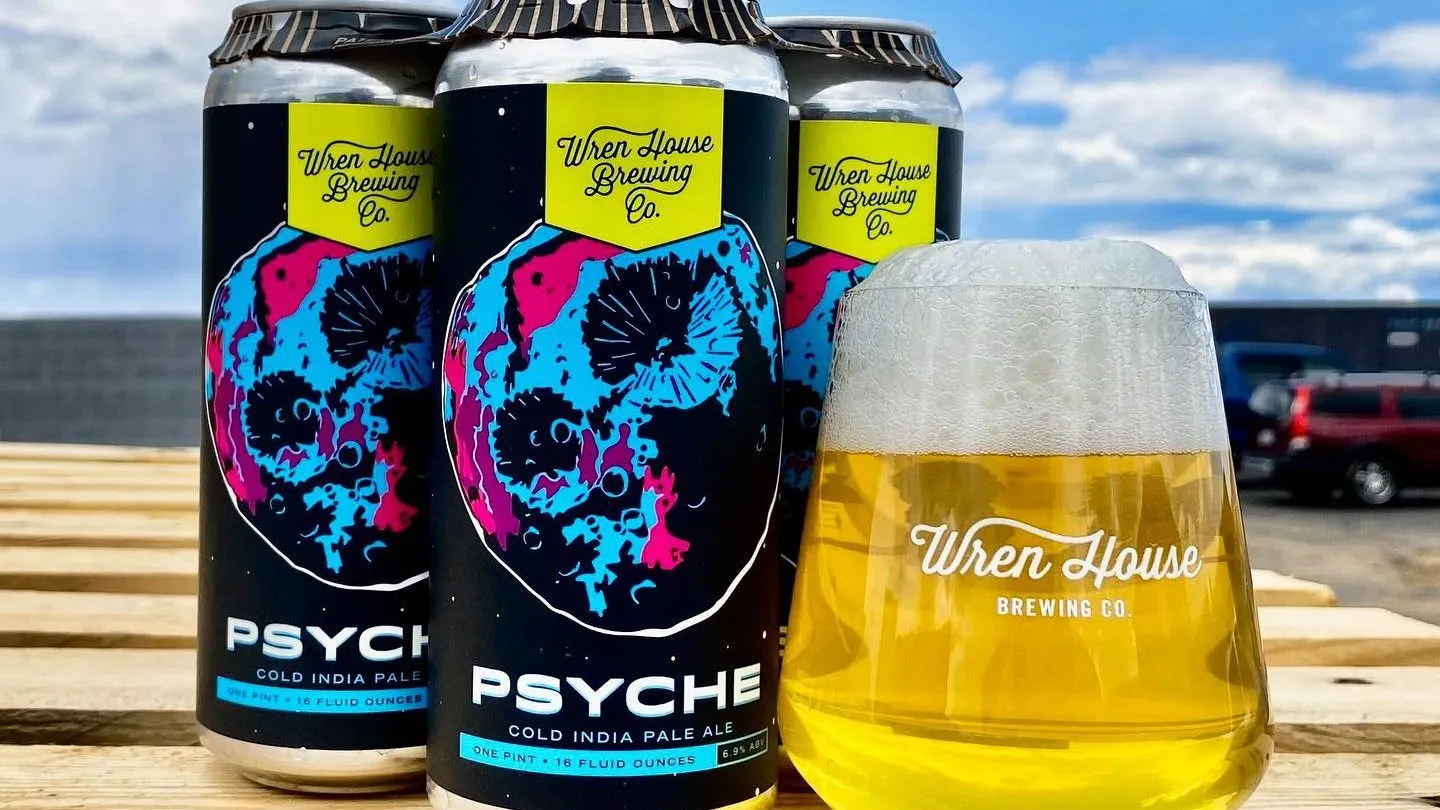 Image credit:wrenhouse.squarespace.com
Arizona Wilderness is renowned for its focus on sustainability and using locally sourced ingredients. Brews here range from the traditional American Pale Ale to eccentric blends such as the Smoked Chili Pale Ale. Gilbert and Phoenix are fortunate to have two locations allowing them to experience these unique beers.
Also read: Find Out the Nutritional Facts of Non-Alcoholic Beer
The brewery recently won a gold medal at the 2019 World Beer Cup for its Dirty Hop Water I.P.A., earning high praise among beer lovers. This award is just the latest accolade they've received over time.
Four Peaks Brewing Company has been satisfying beer drinkers in Phoenix since 1996. With its various locations, Four Peaks offers an array of award-winning beers. They are renowned for their Kilt Lifter Scottish Ale and Hop Knot I.P.A., both signature house ales.
The Pumpkin Porter from the brewery has proved to be a winner, earning a silver medal at the 2020 Great American Beer Festival. This is just one of many awards they have won.
At Pedal Haus Brewery, a bike-friendly establishment, the flavors of Europe and America come together to create an array of unique beers. This merging of two distinct styles has resulted in interesting and delicious brews!
Pedal Haus, established in 2015, is renowned for its diverse beers, such as the Belgian Wit and Day Drinker Light Lager. These have earned them awards, with 2020's U.S. Open Beer Championship awarding them a gold medal for their Midnight Negroni I.P.A.
Arizona residents can enjoy the tasty core beers from family-owned Taproom Brewery, such as the Scottsdale Blonde and Papago Orange Blossom. Additionally, try out their ever-rotating selection of experimental and collaborative beers!
Also read: Can You Drink Root Beer While Pregnant?
Huss Brewing Co. was established in 2013, quickly attaining popular local and tourist approval. The brewery gained recognition from this genesis with a gold medal win at the 2019 Great American Beer Festival for its Copper State I.P.A.
Tan Brewing Company, hailing from Chandler, offers an extensive range of beers for the discerning palette. Hop-forward I.P.A.s like MoonJuice and Juicy Jack and malt-forward ales like Devil's Ale and Mr. Pineapple. All provide tantalizing tastes to explore.
The brewery's Sex Panther Double Chocolate Porter has been awarded a gold medal at the 2018 World Beer Cup, amongst other accolades.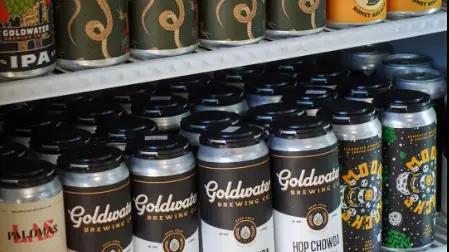 Image credit: goldwaterbrewing.com
State 48 Brewery comprises four different breweries, each offering its special type of brew. Together, they create a collective providing various styles for beer lovers.
In Surprise, the Lager House serves up classic German-inspired lagers, The Funk House in Tempe provides funky and sour brews, Phoenix's Rock House offers hoppy and flavorful ales, and in Scottsdale, the Barrel & Steel features barrel-aged and experimental beers.
Also read: How Many Coors Light To Get Drunk? A Comprehensive Guide
At the 2020 Great American Beer Festival, 48 Brewery earned a gold medal for their Cherry Limeade Sour, a feat recognized with numerous awards.
The taproom of Shop Beer Co., a brewery based in Tempe, invites you to take advantage of its expansive patio while enjoying its selection of craft beers.
Brewed by the Southern Star Brewing Company, their Church Music I.P.A., Coffee Brown Ale, and F.Y.I.T.M. Imperial I.P.A. are popular selections. All three beers deliver unique tastes for consumers to enjoy and savor equally.
Also read: At What Temperature Does Beer Freeze? You Might Be Surprised
At the 2019 Great American Beer Festival, the brewery was recognized for its Desert Pale Ale, earning a gold medal for excellence. This is just one accolade to add to their impressive list of awards.
Tombstone Brewing Company offers an array of hoppy and flavorful beers for beer lovers throughout both Tombstone and Phoenix. With a home in Tombstone and an outpost in Phoenix, this brewery ensures anyone can enjoy their tasty creations.
Paradise City's award-winning brews have earned them acclaim, as seen with the gold medal at the 2018 Great American Beer Festival for their Märzen. Fans of their beers will find three especially noteworthy: North East I.P.A., Helles Yeah Lager, and All the Hops.
Entering Front Porch Brewing is akin to taking a journey back in time as if you have stepped foot on the set of a captivating, contemporary Western movie. The bar area has been furnished with an imposing wooden facade that towers magnificently above it. Moreover, all walls are adorned with metallic corrugated sheets giving off an industrial and rustic feel.
This warehouse-style space has been cozy and inviting since its 2019 opening, thanks to the pickup fence outlining the area, stringed patio lights above, and wooden barrels used as light shades.
Chime Time, a summery blonde ale brewed with cherries and key limes, is a perfect way to beat the heat – not to mention its delicious taste! Located here, it's worth trying.
Also read: Find Out the Nutritional Facts of Non-Alcoholic Beer
During the winter, a visit to this family-run spot is even greater with their S'mores Stout – crafted from graham cracker grain and cacao nibs. To further enhance the experience, food trucks often park outside.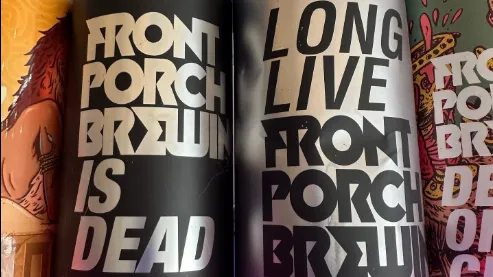 Image credit: ctbeer.com
Brewery Tours And Tastings In Phoenix Arizona
Arizona Brewery Tours
This tour company provides an opportunity to explore the brewpubs of Phoenix with delightful tastings included in the journey. Their four-hour tours start at just $85 per person, allowing you to experience some of the most iconic breweries in downtown Phoenix.
Four Peaks Brewery Tours
Four Peaks Brewery, a beloved Phoenix staple, offers guests the chance to tour its iconic Tempe location. Lasting approximately 45 minutes each, these informative tours will give participants an inside glimpse into the brewery's operations and process and allow them to sample some of their most popular beers.
Also read: Sour Beer Nutrition Facts: Everything You Need to Know
These educational experiences are available on weekends for just $10 per person. Whether you're a local or a visitor, don't miss out on your chance to explore one of Arizona's favorite breweries!
Wren House Brewery Tours
On Saturdays and Sundays, Wren House in Phoenix invites guests to discover their award-winning brews with a tour of their small but innovative facility. For $15 per person, visitors will gain insight into the craft brewing process and can sample beers created by this local brewer.
Pedal Haus Brewery Tours
Pedal Haus Brewery in Tempe invites visitors to tour their bike-friendly facility on Saturdays and Sundays. For just $10 per person, you can experience a guided brewery tour and sample some of their classic and unique craft beers.
The knowledgeable staff will provide an overview of the brewing process while you savor each sip. Don't miss out on this opportunity to explore one of the area's most popular breweries!
SanTan Brewery Tours
Craft beer lovers can tour the SanTan brewery in Chandler, Arizona, on Saturdays and Sundays. During this visit, they will be granted an exclusive look at how the highly praised beers are made.
For just $10 per person, attendees can get a chance to experience an exclusive tour of the SanTan Brewery and taste some of its signature and seasonal brews. This unique opportunity offers samples that are not easily accessible elsewhere.
Conclusion
Phoenix, Arizona, has a thriving beer scene with various breweries. Whether you're a fan of hoppy IPAs, smooth stouts, or refreshing sours, there's something for everyone in this desert city. Our top 10 list includes some of the best breweries in Phoenix, each with its unique style and atmosphere.
From the industrial-chic setting of Four Peaks Brewing to the rustic charm of Goldwater Brewing Co., these breweries offer a taste of the local culture and community. So if you find yourself in Phoenix, check out some of these fantastic breweries and sample some of Arizona's best beer.