Craft beers have gained immense popularity in recent years, and Orange County has firmly established itself as a hub for innovative and quality breweries. Whether you're a seasoned beer aficionado or simply someone looking to expand their palate, this region has something to offer for everyone.
Our expertise in the field allows us to present you with the finest craft beer breweries Orange County has to offer. Among them, Green Cheek Beer Co. stands out with its dedication to brewing hop-forward beers that showcase bold flavors and meticulous craftsmanship. Their flagship IPA, known for its tropical notes and hoppy aroma, is a true standout in their impressive lineup.
Read More: The 11 Best Mexican Beers
Another notable brewery featured in our article is Gunwhale Ales. Inspired by both traditional European brewing techniques and the vibrant flavors of Southern California, Gunwhale Ales creates a range of unique and innovative beers.
One interesting finding about Gunwhale Ales is their use of locally sourced ingredients, including herbs and spices, to create distinctive and memorable brews that captivate the senses.
Here are the top 10 Orange County craft breweries that will undoubtedly delight your taste buds.
Green Cheek Beer Co.
GameCraft Brewing
The Bruery
Beachwood BBQ and Brewing
Monkish Brewing Co.
Brewery X
Bottle Logic Brewing
Chapman Crafted Beer
Radiant Beer Co.
Gunwhale Ales
The Top 10 Breweries In Orange County
Whether you're looking for core beers, a place to hang out with friends, or just want to try something new, these top 10 Orange County breweries are sure to satisfy your taste buds.
Green Cheek Beer Co. is a popular craft brewery located in the city of Orange in Orange County, California. Founded in 2017 by Evan Price and Brian Rauso, Green Cheek quickly gained a reputation for producing their own beers with a focus on classic styles and experimental brews.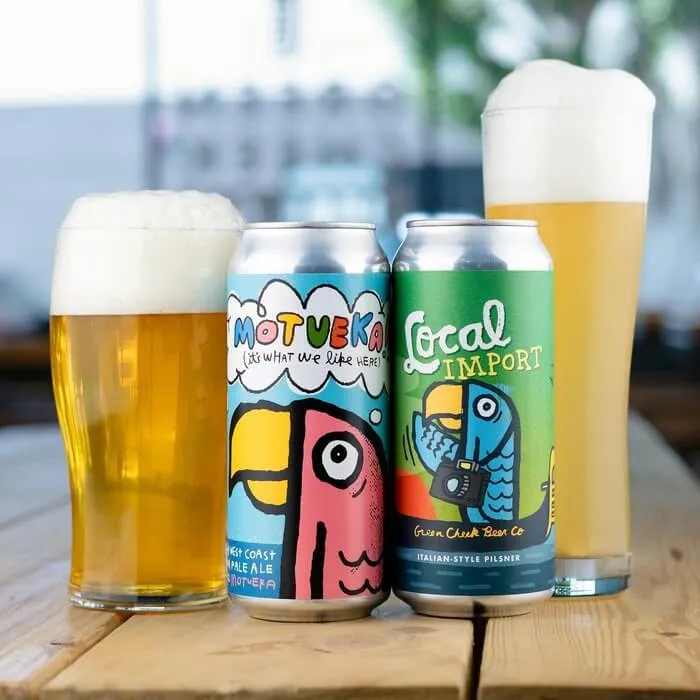 In addition to its impressive collection of beers, Green Cheek is also known for hosting special events and beer releases throughout the year. Some of the most popular events include the annual Barrel-Aged Beer Day and the Sour Friends Fest, which showcases some of the best sour beers from around the country.
GameCraft Brewing is a relatively new addition to Orange County's craft beer scene, having opened its doors in 2018 in Laguna Hills. One of the notable things about GameCraft Brewing is that it is a family-owned and operated brewery.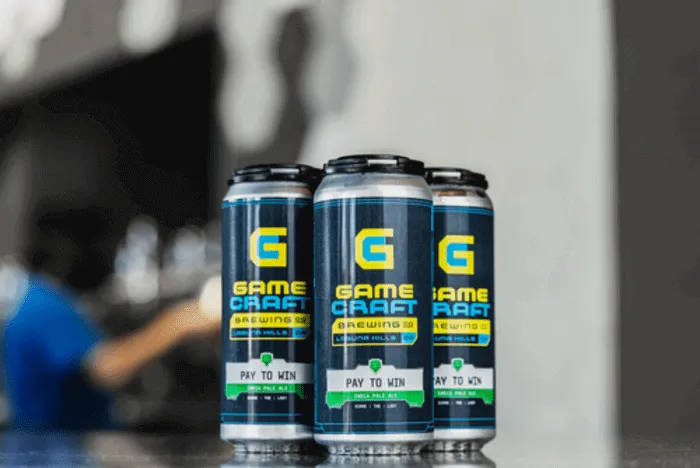 GameCraft Brewing's beer menu features a variety of classic and modern styles, ranging from pale ales and IPAs to stouts and sour beers. Notable beers include the Hazy Craze IPA, Dark, and Stormy Stout, and Angry Fred Red Ale.
Read More: The 11 Best Korean Beers
Founded in 2008 by Patrick Rue, The Bruery specializes in producing experimental and innovative beers, often incorporating unique flavors and ingredients.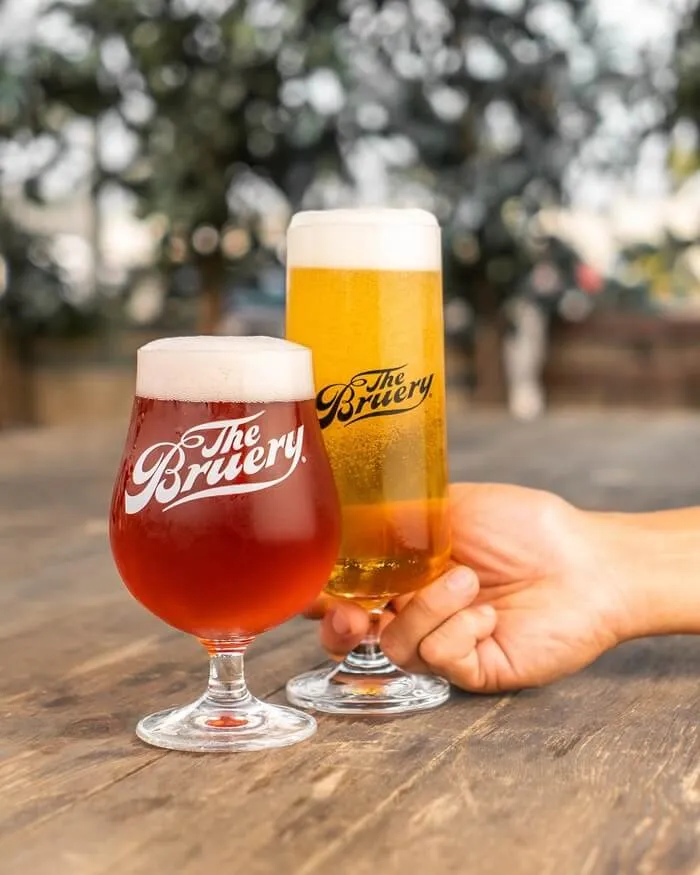 Some of their notable beers include the Tart of Darkness, an American sour ale aged in oak barrels, and the White Chocolate Wheatwine, a wheat-based barleywine with cacao nibs and vanilla beans.
Beachwood BBQ and Brewing is a popular brewery located in Huntington Beach, Orange County. It was founded in 2006 by Gabriel Gordon and Lena Perelman.

The brewery is known for its award-winning beers, which range from classic styles to experimental brews. Some of its notable beers include the Melrose IPA, the Foam Top Cream Ale, and the Thrillseeker IPA. Aside from its excellent beers, Beachwood BBQ and Brewing is also known for its great food menu and lively ambiance.
The brewery was founded in 2012 by Henry Nguyen, who had previously worked as a marketing executive in the healthcare industry. The brewery uses traditional brewing techniques and high-quality ingredients to craft unique and flavorful beers.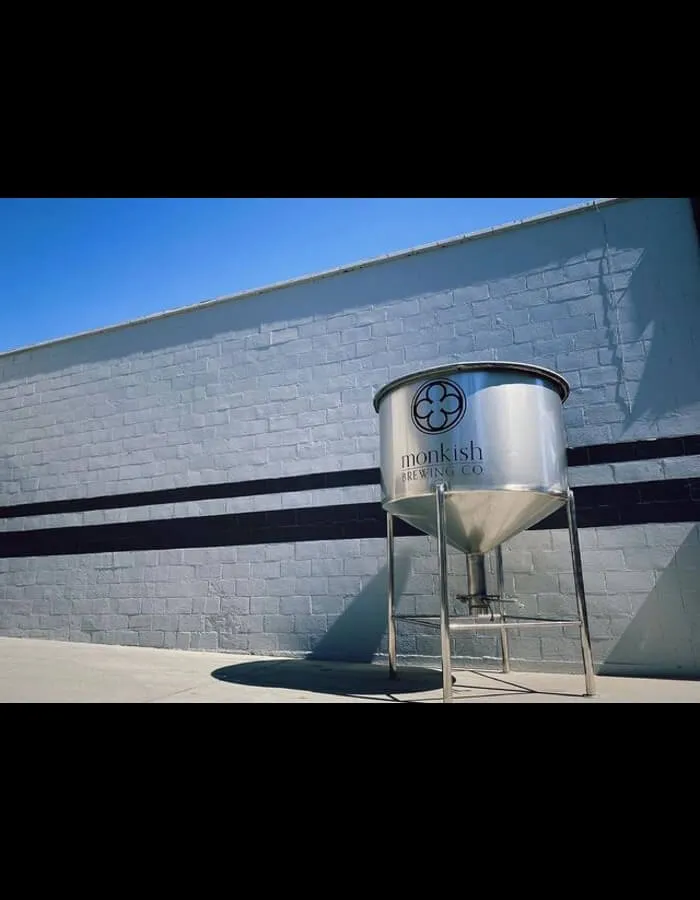 Monkish Brewing Co. has received numerous awards and recognition for its beers and is also known for its relaxed and welcoming atmosphere. The brewery has a tasting room that is open to the public, where visitors can sample different beers and meet the staff. Monkish Brewing Co. also hosts special events, such as beer releases and food pairings, and collaborates with other breweries on unique beer projects.
Founded in 2017, Brewery X stands out for its extensive list of beers, including classic styles like Pale Ales and Sours, as well as more experimental beers like Belgian Style beers and Barrel-Aged Stouts.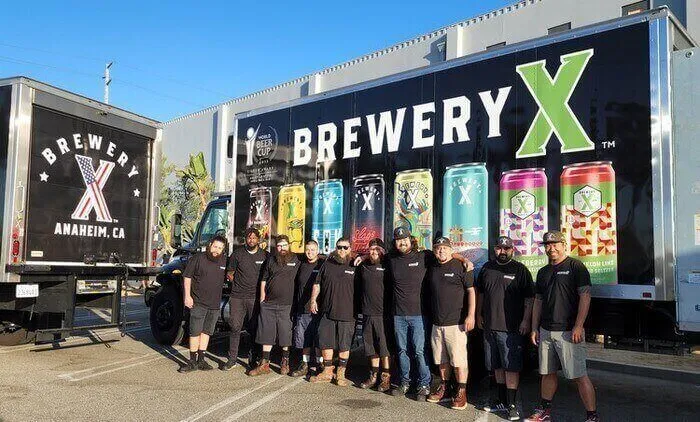 Notable beers include the Coast to Coast West Coast IPA, the Brewing Reserve Double Dry-Hopped IPA, and the Electric Hazy IPA. In just a few years, Brewery X has already received several awards and recognition for its beers.
Read More: The 11 Best Oregon Beers
Bottle Logic Brewing was founded in 2013 by a group of beer enthusiasts who shared a passion for the brewing arts. One of the things that set Bottle Logic Brewing apart is its focus on combining scientific precision and creative artistry in the brewing process.
They use cutting-edge techniques and extensive research to create unique and complex flavor profiles that can appeal to a wide range of tastes.
Chapman Crafted Beer, located in the city of Orange in Orange County, opened its doors in 2016. It was founded by Wil Dee and Brian Thorson, who combined their passion for brewing and love for the Orange County community to create a unique brewery experience.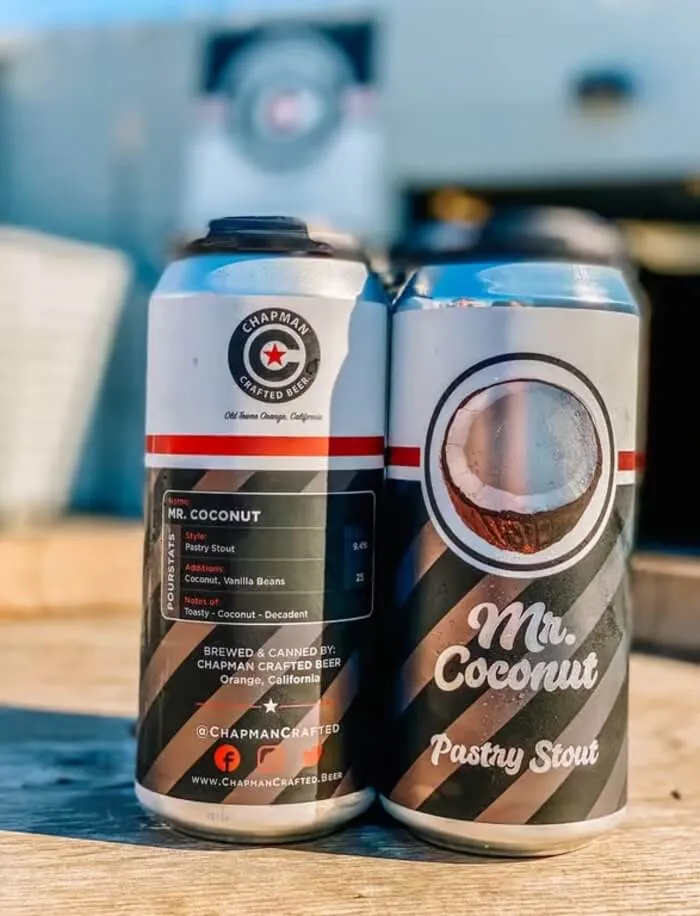 Some of their most notable beers include their hoppy and refreshing Pilsner, their smooth and creamy Milk Stout, and their tangy and spicy Kolsch-style Ale.
Read More: The 11 Best Florida Beers
In addition to its delicious beers, Chapman Crafted Beer also hosts special events and collaborations with other local businesses. They have a tasting room and outdoor patio where visitors can enjoy their beers, and they also serve food from local food trucks.
Radiant Beer Co. is a relatively new addition to the Orange County craft beer scene, having opened its doors in 2019. However, it didn't take long for this brewery to make a name for itself with its innovative and delicious beers.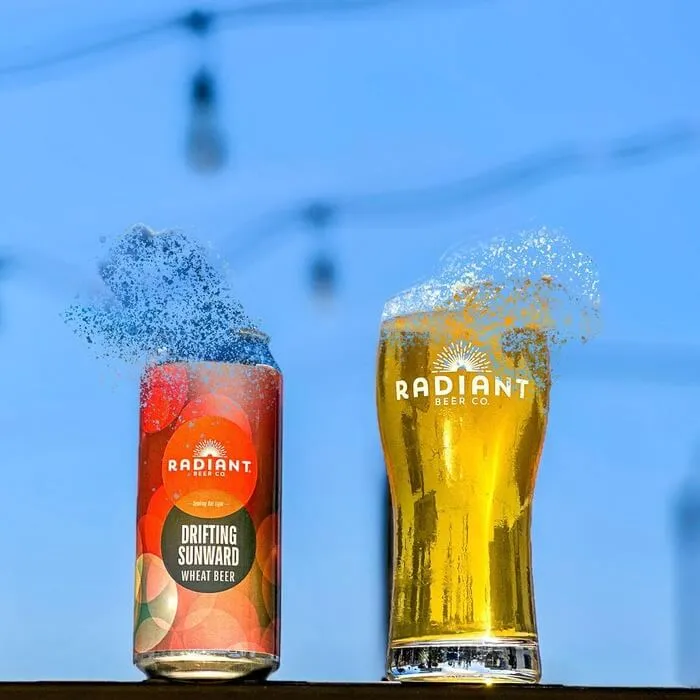 Radiant Beer Co. focuses on producing a wide range of experimental brews, from Belgian styles to sour beers to modern interpretations of classic styles. Some of their most popular offerings include "Cherry Pie" (a cherry sour), "Laser Beam" (a passionfruit IPA), and "Unicorns on Parade" (a double dry-hopped double IPA).
Gunwhale Ales is a craft brewery located in Costa Mesa, Orange County which specializes in Belgian-style ales. Founded in 2015 by a group of friends who were passionate about beer and coastal living. Gunwhale Ales quickly rose to prominence in the local craft beer scene.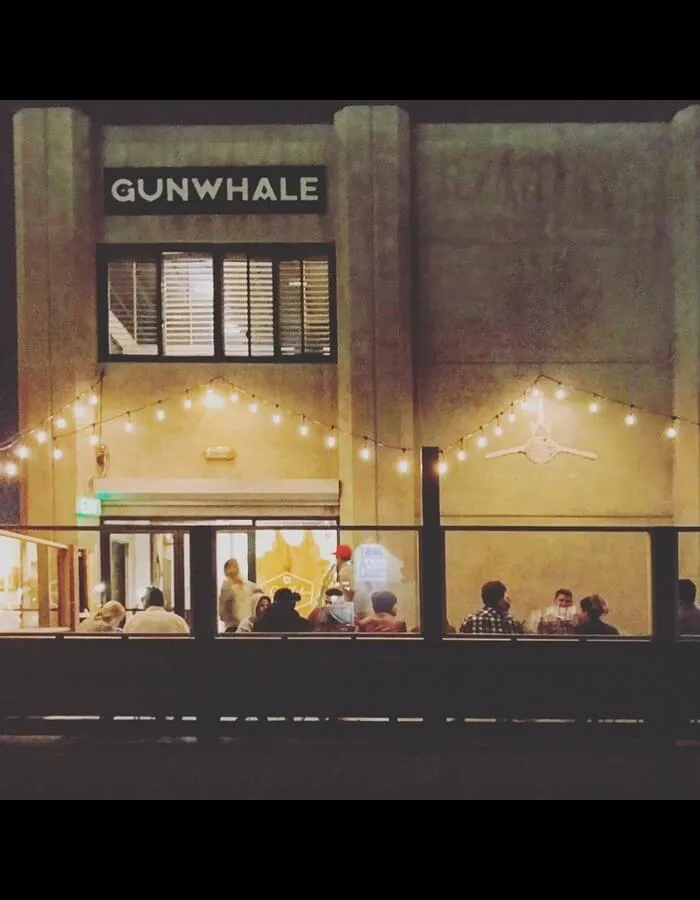 One of the things that set Gunwhale Ales apart from other breweries in Orange County is its use of locally-sourced ingredients. They work closely with farmers and other local suppliers to ensure that their beers are made with the freshest and highest quality ingredients available.
Brewery Tours And Tastings In Orange County
There are plenty of excellent brewery tours and tastings available in Orange County that offer visitors the chance to explore the local craft beer scene. Here are some of the best options:
1. The OC Brewery Tours
This tour comprehensively examines Orange County's craft beer culture, taking guests to four different breweries. During the tour, participants will sample up to 16 different beers and learn about the brewing process from experienced professionals. They will also visit each location's tasting room for an exclusive tasting experience. The OC Brewery Tour is offered on Friday and Saturday evenings from 4 pm – 7 pm and costs $75 per person.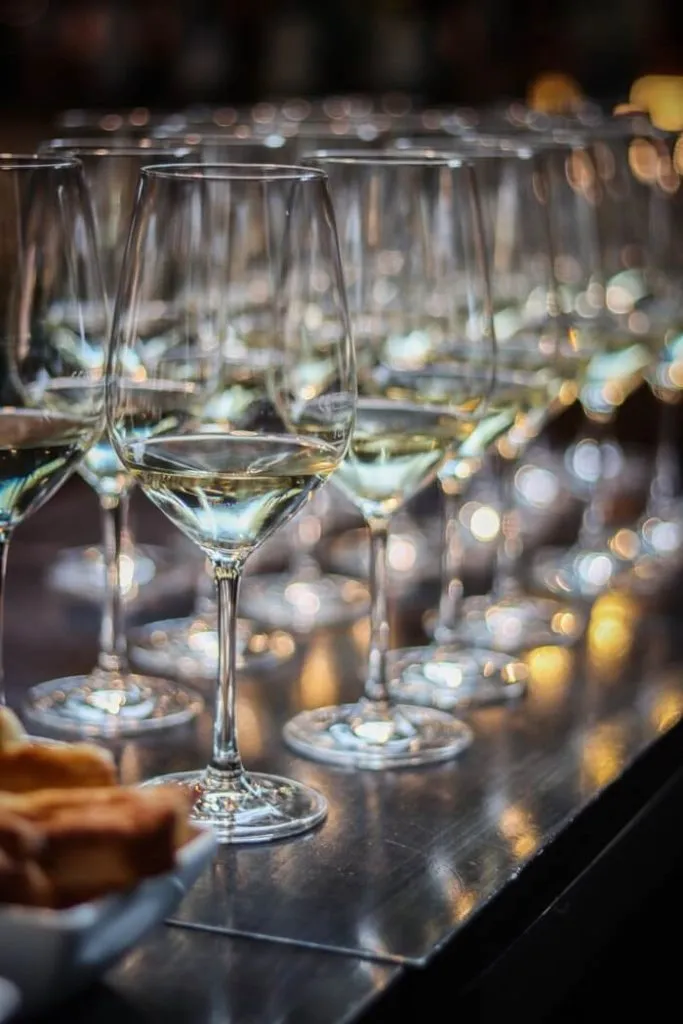 2. Bootlegger's Brewery Tours
Bootlegger's Brewery specializes in guided beer tastings and behind-the-scenes tours of their production facility in Fullerton. On tour, you'll learn about their process for creating unique beers and sample some of their most popular brews, including their award-winning oatmeal stout and Grandma's Apple Pie Ale. The tour lasts approximately two hours and costs $30 per person (plus tax).
Read More: The 11 Best Italian Beers
3. Beer & Bites Food Tours
Beer & Bites Food Tours offers a unique experience combining craft beer with delicious food pairings from local Newport Beach and Costa Mesa restaurants. On this walking tour, guests will visit multiple bars/breweries, enjoy samples of local beers paired with snacks made by local chefs, learn about craft beer history, and meet fellow craft beer lovers along the way! The tour takes around three hours and costs $65 per person (plus tax).
Conclusion
In conclusion, the top 10 best breweries in Orange County are an eclectic mix of local favorites and hidden gems. Each brewery offers something unique for beer lovers, from the award-winning Green Cheek Beer Company to the innovative Barley Forge Brewing Co.. With such a wide variety of options, it's no surprise that Orange County is home to some of the best breweries.