Craft beer has become increasingly popular in recent years, and the Conshohocken area of Pennsylvania is no exception. With a thriving beer scene, numerous breweries exist to explore and enjoy in this area. In this article, we have researched and highlighted the top 10 breweries in Conshohocken, providing readers with a comprehensive guide to the area's best local beers and breweries.
Our team has extensive knowledge and expertise in craft beer, which allowed us to identify and showcase the best breweries in Conshohocken. Through careful research and testing, we have narrowed down the top breweries worth visiting.
One interesting finding from our research is that each brewery has its unique style and approach to crafting beer. From sour ales to hoppy IPAs, each brewery brings its unique flavors to the table. For instance, Conshohocken Brewing Company stands out for its focus on American and Belgian-inspired beers, while Tired Hands Brewing Company is known for its creative and experimental brews.
Here is a list of the best 10 breweries in Conshohocken:
Conshohocken Brewing Company
Little Brew House
Workhorse Brewing Company
Levante Brewing
Chestnut Hill Brewing Company
Von C Brewing
Tannery Run Brew Works
Puddlers Kitchen & Tap – Conshohocken Brewing
Twisted Gingers Brewing
Tired Hands Brew Cafe
The Best 10 Breweries In Conshohocken
John Remington and Ken Buonocore sought to rekindle the brewing tradition of Conshohocken, an industrial hub from the late 1800s, by establishing their brewery in 2014. They started with a 15-barrel brewhouse and a taproom on Elm Street.
Soon expanded to a brewpub in Bridgeport, a production facility in King of Prussia, and a restaurant in Havertown. They also deliver their beer anywhere in Pennsylvania through their online store. Their beers range from hazy IPAs and fruited styles to dark malty ales and barrel-aged sours.
Some of their flagship beers include Puddlers Row ESB, Type A IPA, and Island in the Sun Double IPA. They have won several awards and recognition for their beers, such as the bronze medal at the 2016 World Beer Cup for Puddlers Row.
Image credit: isock.com
Andrew Horne and Tim Ohst, the co-owners of Workhorse Brewing Company, opened this brewpub in 2020 to provide a cozy and intimate atmosphere for patrons to enjoy a variety of beers from local breweries and their house brews. They envisioned a welcoming environment allowing customers to sample different beer styles while experiencing the friendly ambiance they had created.
Twelve rotating taps feature beers from various brewers, including Workhorse, Levante, Tired Hands, and Forest & Main. Customers can try the ever-changing selection of brews.
Little Brew House, a popular craft brewery, takes pride in creating specialized house-brewed beers and fabulous food. They serve various burgers, sandwiches, salads, fries, cheese, appetizers, Relax Hazy IPA, Little Brew House Lager, and Little Brew House Pale Ale, to provide guests a unique experience.
Dan Hershberg and Nate Olewine started this brewery in 2018, aiming to produce craft beer that all could enjoy. Their goal was to bring consistently high-quality beer that everyone could enjoy.
Their operations range from traditional beer variants to more original and inventive creations, all thanks to their 70-barrel brewhouse and 30-barrel pilot system. This enables them to produce a broader selection of flavors they can offer patrons.
Also read: How Long Does Beer Take to Go Flat?
This establishment's taproom and beer garden provides ample space for special events such as live music, trivia nights, and yoga classes. There's something to suit everyone at these inviting and enjoyable gatherings.
Paradox Beer Company offers drinkers a unique experience with their award-winning craft beers, such as West Coast IPA, Helles Lager, New England IPA, and Vienna Lager. The brewpub fare can also be enjoyed from their food truck featuring menu items like wings, nachos, and pretzels.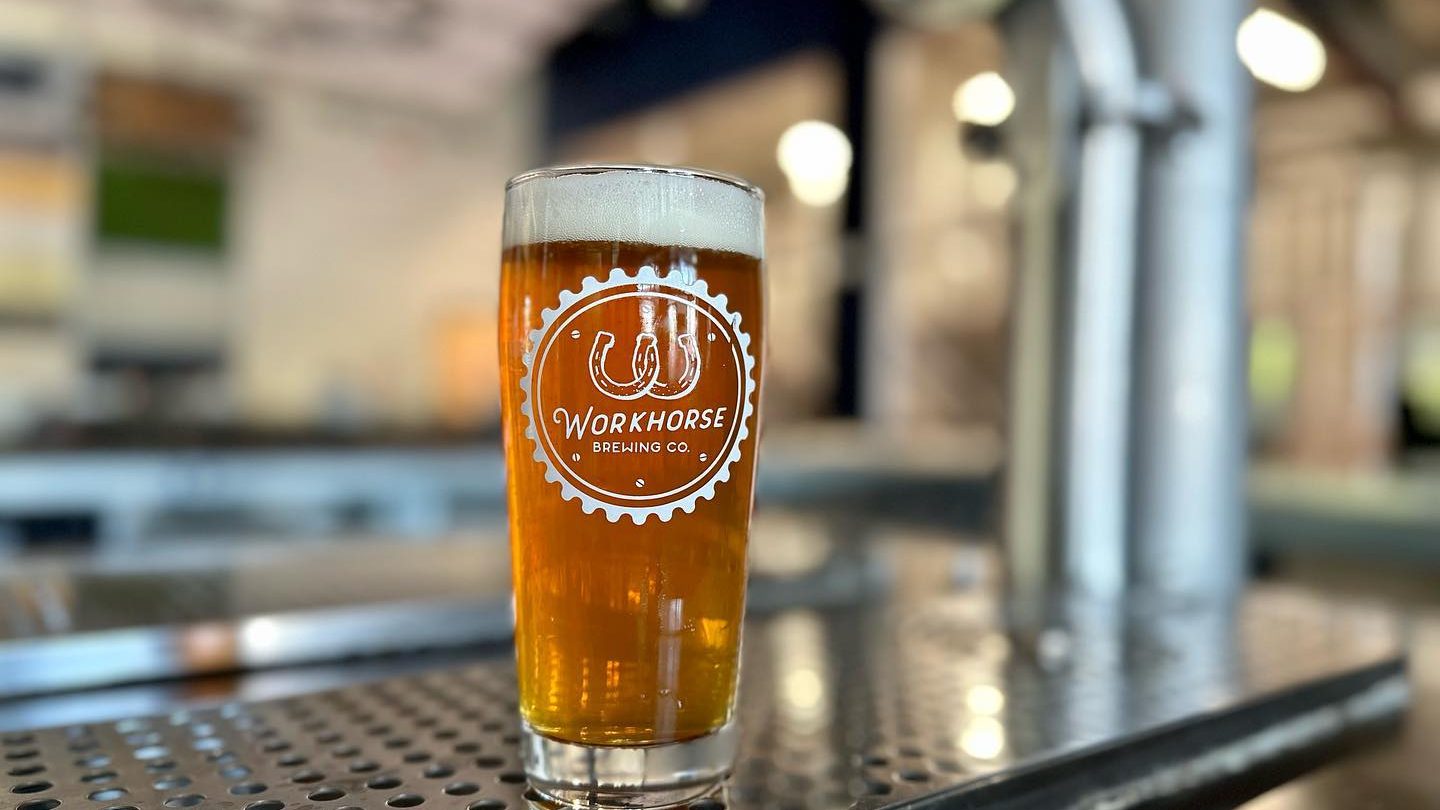 Image credit: isock.com
Founded in 2015 by two homebrewers, Tim Floros and Eric Santostefano, this brewery has forged a place in craft brewing as passionate creators of hazy IPAs, sours, stouts, and many more.
Paradocs Brewing in West Chester started small, with only a 10-barrel brewhouse and accompanying tasting room. They have since expanded by opening a pop-up restaurant and brewpub at Eagleview Town Center. Their beer is now available in over 300 Pennsylvania and New Jersey locations.
Their range of beers, including Cloudy & Cumbersome NEIPA, Glitter Parts Fruited Sour Ale, Chief Imperial Stout, and Stoney Creek Pilsner 5, have become popular. By collaborating with local businesses and charities, they commit to their community and environment.
In 2017, Lindsey Pete and Russ Czajka created their ambitious venture: a brewery and restaurant offering fresh beer and pizza prepared using local ingredients. Their goal was to provide customers with delicious meals supporting their local community.
They make use of their 7-barrel brewhouse and wood-fired oven to create diverse types of beers, as well as pizzas. Moreover, their menu offers salads, sandwiches, soups, and desserts.
Also read: How Long to Chill Beer in Freezer: Optimal Time & Techniques
They offer a warm inside area and a large outdoor patio with events like music nights, comedy shows, trivia contests, and more. Additionally, the Parlor collaborates with local farms and organizations to promote sustainable practices.
Paradise Brewing Company is well-known for its four signature beers: Chestnut Hill IPA, Market Street Witbier, Germantown Avenue Pale Ale, and Pastorius Park Porter. These brews provide a unique flavor that makes their brewery stand out.
The von Czoernig brothers Rick, Eric, and Jay are sixth-generation brewers and descendants of Philadelphia's venerable Schmidt's Brewery founder, Christian Schmidt. In 2021, they opened a brewery of their own.
Also read: How Long Is IPA Beer Good For? Don't Make These Mistakes
The family desired to commemorate their brewing legacy and revive some of their ancestors' traditional beers. They established a 15-barrel brewhouse and a taproom offering German-style draught beers and snacks to accompany them.
They also partner with local businesses and food trucks to provide more food options. Some of their beers include Von C Lager, Von C Pilsner, Von C Hefeweizen, and Von C Oktoberfest.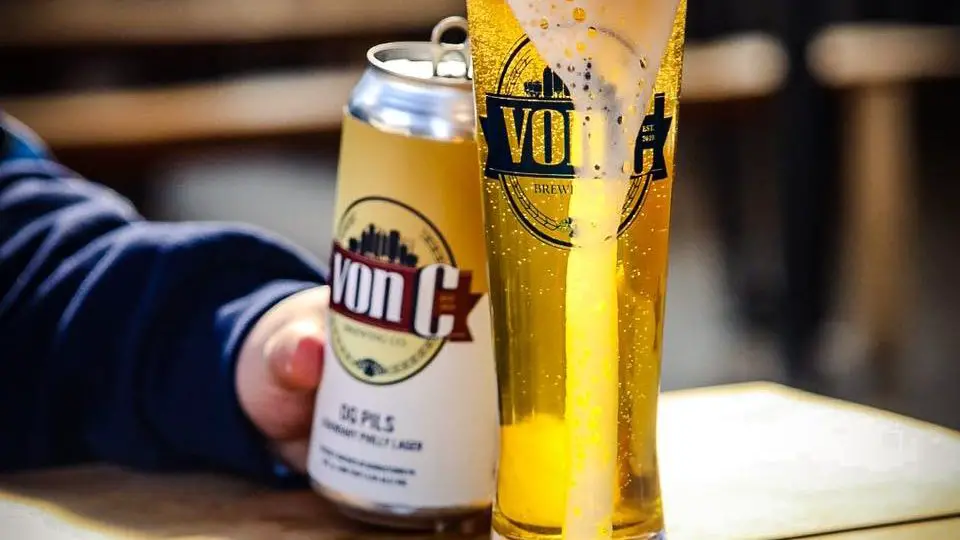 Image credit: isock.com
Established in 2019, the brewpub was founded by Tim Brown, Steve Jumper, and John Vogel, who had a strong passion for beer and cider. With their motivation to build a local community space, the trio created this brewpub and embraced its lively spirit since then.
Also read: How Long For Beer to Carbonate in Bottle? The Complete Guide
They have a 7-barrel brewhouse and a kitchen offering a rotating selection of beers, ciders, and pub fares like wings, nachos, burgers, and tacos. They also have a stage where they host live music, comedy nights, karaoke nights, and other events. Some of their beers include Tannery Run IPA, Tannery Run Pale Ale, Tannery Run Porter, and Tannery Run Cider.
Bridgeport's Conshohocken Brewing opened in 2016, providing a casual atmosphere for enjoying American food and beer. This restaurant is a branch of a well-known brewery.
The Schuylkill River offers a stunning view that visitors can enjoy while sitting at the bar area or the restaurant's outdoor seating. The private room can also be booked for parties or other events and can easily host up to 50 people.
Also read: How Many Ounces Are in a Growler? Your Guide to Beer Storage
Given the food items burgers, salads, pizzas, sandwiches, and entrees, as well as beers such as Puddlers Row ESB, Type A IPA, Island in the Sun Double IPA, and Blood Money Blood Orange IPA; this eatery provides a variety of options to choose from.
Brian O'Reilly and Mike Wambold, two passionate home brewers with red hair, realized their dream in 2019 by opening this brewpub. It is a place where beer connoisseurs can experience the unique flavor of excellent craft beers brewed by them while also enjoying delicious Asian cuisine and various cocktails. This unique combination has made it an attractive destination for people who want to savor great tastes.
Inspired by the farmhouse brewing traditions of Belgium and France, Jean Broillet IV and Julie Foster founded this brewery in 2011.
They began on Ardmore Avenue with a 3-barrel brewhouse and cafe, hoping to create unique saisons, farmhouse ales, and more using local ingredients and wild yeast. As their popularity grew, they opened a larger production facility and taproom on Cricket Terrace.
They also have a fermentation lab where they make sour beers and cider. Some of their beers include HopHands Pale Ale, SaisonHands Farmhouse Ale, Alien Church IPA, and Milkshake IPA.
Brewery Tours And Tastings In Conshohocken
The Conshohocken Brewing Company is the perfect place to get an entertaining and instructional experience in local craft beer. Attendees can participate in informative events and activities related to craft beer, which can be fun and educational.
Tours of the award-winning brewery are available, where you can gain insight into their brewing process, restaurant reviews, history, and style. Guided tours provide an understanding of the facility and how they create a range of beers.
Saturdays are the perfect time to visit this brewery for a tutored tasting experience of their fresh and flavorful beers, including hazy IPAs, fruited styles, and dark malty ales. Priced at $10 per person from 1 – 3 pm, you will surely enjoy a memorable experience.
At the Conshohocken Brewing Company, everyone will find something they like: beer lovers looking for a good time or curious visitors wanting to explore. Many options include online and phone bookings of tours and special events like trivia nights, live music performances, and food trucks.
Conclusion
Conshohocken boasts some of the best breweries in the Philadelphia area. From classic ales to experimental brews, these breweries offer diverse beers that cater to all tastes. Whether you're a local looking for a new spot to grab a pint, or a beer enthusiast visiting the area, the top 10 breweries in Conshohocken are worth a visit.
From the welcoming atmosphere and friendly staff to the beer quality, each brewery offers a unique and enjoyable experience that will leave you returning for more. So grab some friends and head to Conshohocken for a memorable beer-filled adventure!