Craft beer has exploded in popularity over the last decade, and nowhere is this more evident than in Baltimore. With a thriving craft beer scene and a rich brewing history dating back to the 1700s, Baltimore has become a go-to destination for beer lovers from all over. Baltimore's breweries offer something for every taste, from traditional German-style beers to experimental brews infused with everything from fruit to nitro cold brew coffee.
They researched and explored the craft beer scene in Baltimore to bring you our list of the top 10 breweries in the city. Our team of experts has visited these breweries, tasted their beers, and spoken with the brewers to gain insight into their brewing process and unique offerings.
One interesting finding we discovered during our research is the story behind Union Craft Brewing, founded by a group of friends who shared a love of homebrewing and a passion for Baltimore. Their flagship beer, the Duckpin Pale Ale, is a nod to Baltimore's rich history of duckpin bowling, a variation of the game played with smaller balls and pins.
So whether you're a seasoned beer enthusiast or just looking to explore Baltimore's vibrant craft beer scene, our list of the top 10 breweries in the city is sure to have something to quench your thirst and tantalize your taste buds.
Here's a list of the top 10 breweries in Baltimore:
The Brewer's Art
Union Craft Brewing
Heavy Seas Beer
Diamondback Beer
Waverly Brewing Company
Oliver Brewing Company
Monument City Brewing Company
Peabody Heights Brewery
Checkerspot Brewing Company
Charm City Meadworks
The Top 10 Breweries In Baltimore
Since 1996, The Brewer's Art has been a major presence in Baltimore's craft beer scene. Boasting a charming and inviting atmosphere housed within the walls of an exquisite historic townhouse, this beloved establishment keeps beer lovers coming back for more.
The Brewer's Art has earned a name for themselves and their local beers, though none as beloved as Resurrection Ale, an abbey-style brown ale. Thanks to this cult classic's unique complexity and flavor, it's often heralded as one of the best Belgian-style ales in the market.
The Brewer's Art has earned its fair share of recognition from esteemed beer competitions for its unique beers. This is evidenced by their numerous awards, which they have been graciously bestowed with.
Image credit: .thebrewersart.com
Founded in 2011, Union Craft Brewing is a testament to Baltimore's collaborative spirit and passion. Located in Woodberry's historic neighborhood, the brewery takes pride in local ingredients and is invested in the community.
Paying tribute to Baltimore's love of duckpin bowling, Union Craft Brewing has created Duckpin Pale Ale – an American pale ale with a hop-filled crisp finish. Alongside this malty specialty, they offer Anthem Golden Ale with its refreshing citrus flavor and Double Duckpin Double IPA boasting robust strength.
Also read: How Long Does It Take to Enjoy a Beer Responsibly?
Their commitment to innovation and quality has led to them gaining a loyal following and accolades from regional and national beer competitions. Recognition for their efforts comes from awards that their beers have won.
Embracing its adventurous spirit and nautical theme, Heavy Seas Beer is a much-loved Baltimore brewery founded in 1995. Boasting robust and full-flavored beers, this brewery sets sail on a quest to bring drinkers the best of their craft.
High Seas Beer, with its Loose Cannon IPA being a highly favored hop blend of citrus and pine, has become famous not only for this hallmark beer but also for other alcoholic beverages such as their bourbon barrel-aged imperial stout called Siren Noire – all known for having bold, high-alcohol content.
Heavy Seas Beer has consistently demonstrated its dedication to quality and passion for creativity, earning them multiple awards and praise for its delicious concoctions.
In 2014, Diamondback Beer entered the Baltimore craft beer market and gained recognition for its adventurous flavors. This Diamondback brewing company has been lauded for its willingness to experiment and explore new boundaries.
Diamondback Beer's Green Machine IPA, acclaimed for its Mediterranean notes and tropical fruitiness, has attracted the attention of critics and won awards at intimate beer garden competitions. The brewery also brings out other original brews, such as Omar's OPA, a hoppy oat pale ale demonstrating its brewing expertise.
Are they watching a brewery in the Baltimore region? Diamondback Beer is one to keep an eye on. Their adoration of inventive recipes and commitment to premium ingredients have made an impression.
Waverly Brewing Company was established in the Waverly neighborhood of Baltimore in 2015. With its warm vibe and excellent beers targeted at different taste buds, it is no surprise that this brewery has made itself a household name among beer connoisseurs. Offering an extensive selection of brews.
Also read: How Many IPAs to Get Drunk? Find Out Here!
Waverly Brewing Company produces an impressive selection that covers a range of styles–from their hoppy Woodberry IPA to their Blackberry Cobbler Stout. Furthermore, they have become ingrained in the local community by hosting events that feature artwork and music from the area.
As a much-appreciated destination in Baltimore's craft beer scene, Waverly Brewing Company has earned the respect of beer enthusiasts with its commitment to excellence and its promotion of a cooperative atmosphere.
Oliver Brewing Company, a Baltimore-based brewery that has been around since 1993, is located in the historic Pratt Street Power Plant. Fusing traditional brewing methods with some modern ideas, Oliver Brewing Company is one of the oldest craft breweries in the city.
Oliver Brewing Company has an array of brews, including their beloved Draft Punk IPA and special seasonal release Cherry Blossom Lager. It's a light, crisp beer, perfect for springtime.
Oliver Brewing Company has achieved an impressive reputation for its dedication to quality and craftsmanship, resulting in numerous awards and recognition for the brewery, placing it among Baltimore's top brewers.
Founded in 2014, Monument City Brewing Company has become a Baltimore staple for its attention to detail and quality craftmanship in beer. The brewery has made a name for itself in a short amount of time due to its commitment to brewing exceptional beers.
Their flagship 51 Rye Pale Ale and Penchant Pilsner comprise diverse options that please beer lovers of all tastes. The 51 Rye delivers a notable spicy kick with its smoothness, while the Penchant Pilsner stands out for its distinct citrus notes.
Monument City Brewing Company has been rewarded with awards and recognition for its pledge to brew quality beer. This signals their unwavering dedication to excellence in the brewing industry.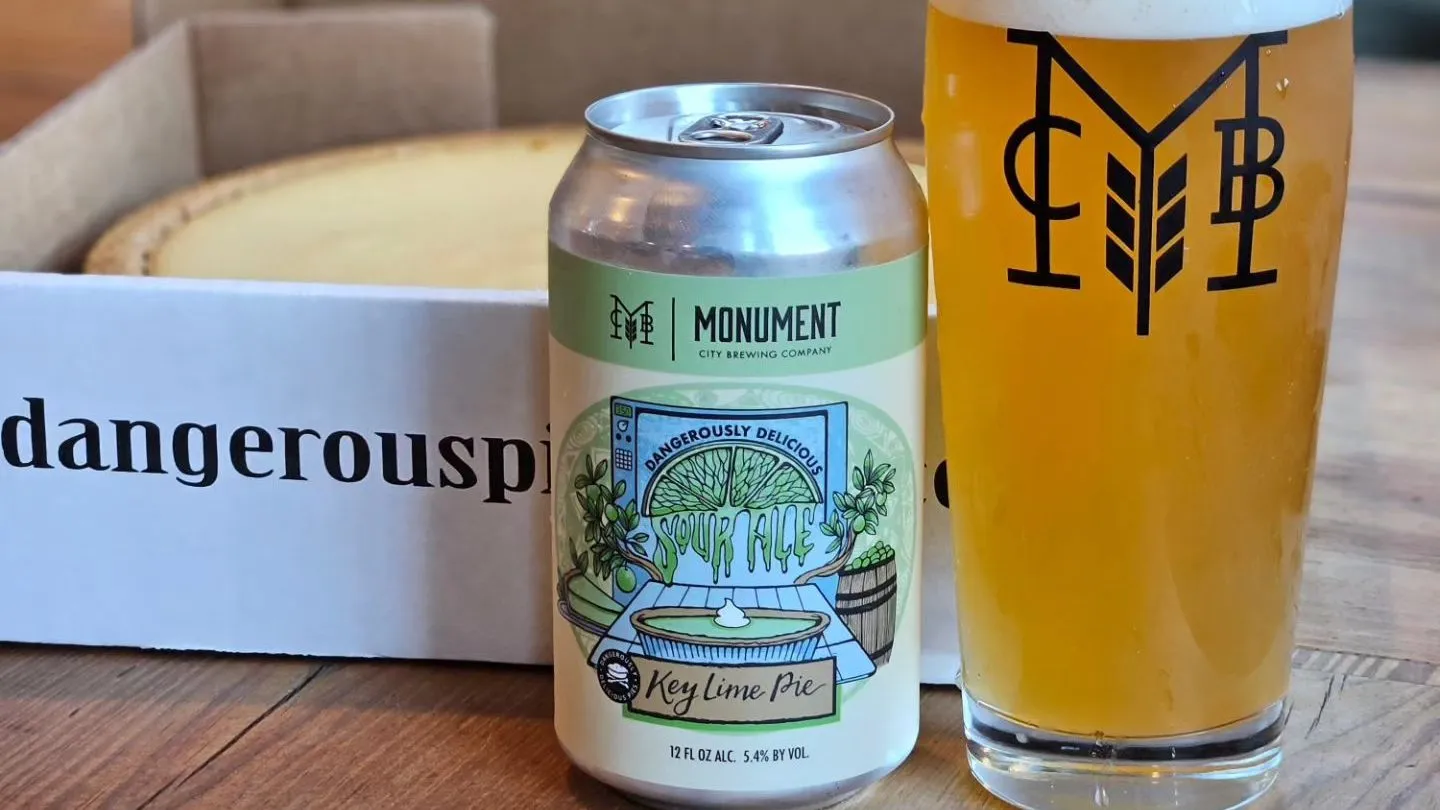 Image credit:taphunter.com
Peabody Heights Brewery, located in the Abell neighborhood of Baltimore, is Maryland's most expansive contract brewery. Boasting a revolving selection of unique beers brewed in collaboration and partnership with regional and local brewers, the brewery has quickly become renowned for its innovative brewing practices.
Visitors to Peabody Heights Brewery's taproom can expect a welcoming atmosphere and an abundance of varieties, from traditional styles to experimental brews. The brewery truly offers something for everyone, with a diverse range of unique flavors for beer connoisseurs.
Based in Baltimore's South Baltimore neighborhood, Checkerspot Brewing Company has become known for its exceptional beers and sustainable practices. The brewery aims to create tasty yet accessible beers with an eco-friendly approach.
With a citrus and tropical hop character that has crafted an enthusiastic fanbase. Siren Song IPA is the top choice from Checkerspot Brewing Company. The dedication to sustainability doesn't stop there, as their taproom also is noted for using repurposed materials and energy-saving designs.
Checkerspot Brewing Company has made waves in Baltimore's craft beer industry due to its special brews and deep-rooted environmental focus. With their one-of-a-kind combination, they have become an integral part of the craft beer scene in this city.
Charm City Meadworks, located in Baltimore's Johnston Square neighborhood, provides a unique brewing experience. With their focus on honey-based meads, they offer a refreshing alternative to traditional beer for customers looking to branch out this summer.
Mead, created from fermenting honey, is offered in various tastes and types, which Charm City Meadworks certainly knows well: they have a great set to choose from.
For beer lovers looking for something unique and up-and-coming, Charm City Meadworks offers a different tasting experience. From dry and crisp traditional meads to more creative flavors such as Basil Lemongrass Mead, their craft beverages provide delightful options to please any palate.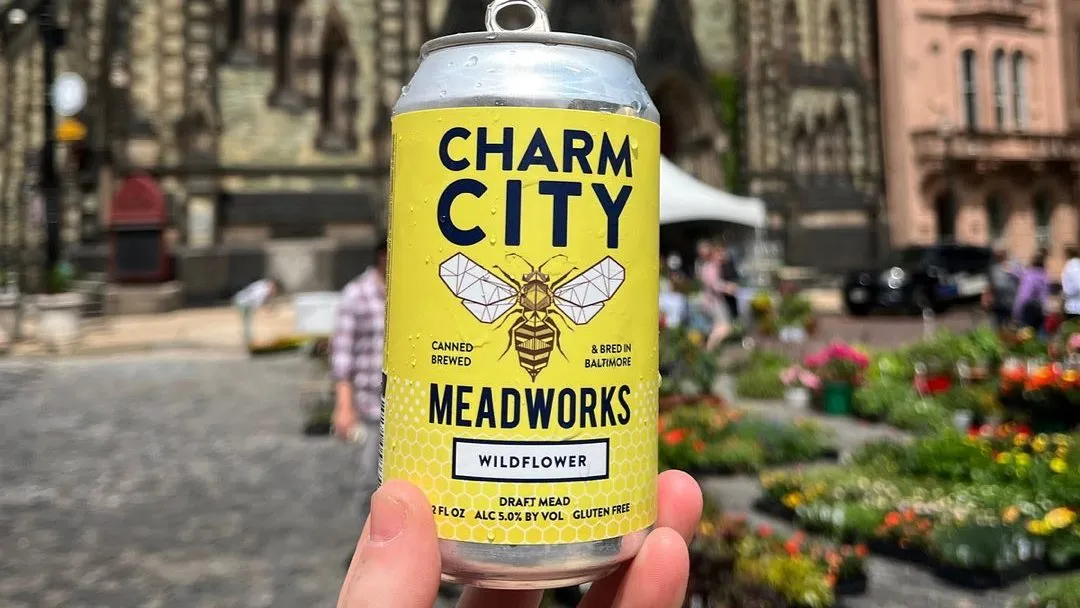 Image credit: charmcity.com
Brewery Tours And Tastings In Baltimore
Brewery tours and tastings offer a fantastic opportunity to get an up-close look at the brewing process, learn about different beer styles, and indulge in some delicious brews. In Maryland and Baltimore, there are several unique options for brewery tours and tasting rooms worth exploring. Here are a few recommendations:
The Brewer's Art
Brewery tours at The Brewer's Art are available by appointment, providing an educational and insightful look into their brewing techniques and history. Check out the website for more information on when these tours are available.
Also read: What to Do With Old Growlers: Reuse, Refill, and Replace!
Visitors to the brewery tour can look forward to a comfortable experience at the pub afterward, where they can enjoy a delightfully curated flight of craft beers. The exclusive tasting consists of their signature offerings. It provides a wonderful way for visitors to savor further all the brewery offers.
Union Craft Brewing
At Union Craft Brewing, they offer guided tours that give an inside look into their brewing process. Visitors explore behind the scenes and see first-hand how their beer is made.
Also read: How Many Coronas to Get Drunk? All You Need to Know
On weekends, one can join a Union Craft Brewing tour involving spot reservations through their online website. After the tour, participants can relax and sample the varied beer offerings in their taproom.
Heavy Seas Beer
Heavy Seas Beer allows visitors to explore their production facility. Then immerse themselves in the unique seafaring-inspired brewing methods that have helped make them a household name. During their brewery tours and tastings, available throughout the week. Guests are guided on a walk-through of the premises while sampling some of their exquisite brews. At the end of the tour, each participant is presented with a souvenir pint glass as a memento of their visit.
Diamondback Beer
Diamondback Beer cordially invites beer connoisseurs. Fans to join them on a guided tour of their brewery, giving an insightful peek into their creative brewing processes. The tours are usually held during the weekends. Visitors have the unique chance to sample several types of Diamondback's signature beers during the experience. It is an ideal occasion for hopheads who want to learn more about craft brewing and try out freshly brewed local ales!
Charm City Meadworks
Visitors to Charm City Meadworks are offered the chance to learn about mead-making and sample variance of the company's meads through tours and tastings. Not only is it a great opportunity to find out more. But also an ideal way to try out their distinct offerings.
Also read: How Many Bud Lights to Get Drunk? All You Need to Know
The meadery usually organizes exclusive events like pairing dinners or special-themed tastings, giving visitors an unforgettable experience. These activities are designed to promote the appreciation of mead and create a memorable time for guests who visit the meadery. Visitors can look forward to exploring different varieties of meads while enjoying a fun and exciting atmosphere.
Conclusion
Baltimore's craft beer scene is thriving. The city is home to a remarkable selection of breweries that cater to a wide range of tastes. From well-established breweries with a rich history to up-and-coming establishments pushing the boundaries of flavor, Baltimore has something to offer every beer lover.
While exploring the city's breweries, we discovered the passion and dedication that goes into creating exceptional brews. The Brewer's Art impressed us with their expertise in Belgian-style ales, while Union Craft Brewing showcased their commitment to local ingredients and community involvement. Heavy Seas Beer delighted us with its bold flavors and nautical-themed branding. At the same time, Diamondback Beer captivated us with its innovative and experimental brews.
We also had the pleasure of experiencing the welcoming atmosphere of Waverly Brewing Company, the craftsmanship of Oliver Brewing Company, and the attention to detail of Monument City Brewing Company. Peabody Heights Brewery stood out for its collaborative spirit, Checkerspot Brewing Company for its sustainability focus, and Charm City Meadworks for its unique honey-based meads.
Whether you're a resident of Baltimore or a visitor to the city, we highly recommend exploring the vibrant craft beer scene and visiting these top 10 breweries. Take a brewery tour, participate in a tasting, and immerse yourself in the flavors and stories behind each pint. From the rich history of The Brewer's Art to the innovative offerings of Diamondback Beer, each brewery offers a special and memorable experience.