Longmont, a charming city nestled in Colorado's Front Range, is home to a vibrant craft beer scene that beautifully combines exceptional brews with delectable food offerings. In this article, we proudly present "Longmont Breweries With Food: Top 10," where we explore the finest establishments that offer a perfect fusion of brews and culinary delights.
Longmont's craft breweries have become destinations not just for their outstanding beers, but also for their culinary expertise. These breweries go beyond traditional pub fare, showcasing diverse menus that elevate the dining experience and complement their craft brews perfectly.
One notable mention is the renowned Oskar Blues Brewery, known for its award-winning craft beer and a mouthwatering menu that features elevated pub classics and creative culinary twists. Oskar Blues Brewery sources local ingredients whenever possible, resulting in a farm-to-table experience that showcases the flavors of Colorado.
Also Read: Craft Beer Vs IPA: Which Brew Is Best For You?
Here are the top 10 breweries with food in Longmont.
Oskar Blues Brewing Company
Left Hand Brewing
300 Suns Brewing
Avery Brewing
Wibby Brewing
Bootstrap Brewing
Pumphouse Brewery
Grossen Bart Brewery
Shoes & Brews
Crow Hop Brewing Company
The Top 10 Breweries In Longmont
Oskar Blues Brewery is known for producing its own beers with unique flavors and ingredients such as vanilla beans, orange peels, brown sugar, and andouille sausage. Some of their award-winning beers include the flagship Dale's Pale Ale, Mama's Little Yella Pils, and G'Knight Imperial Red IPA. It also has a tasting room. Additionally, Oskar Blues is famous for being the first American craft brewery to can its beer, revolutionizing the beer industry and providing consumers with a more convenient way to enjoy their favorite brews.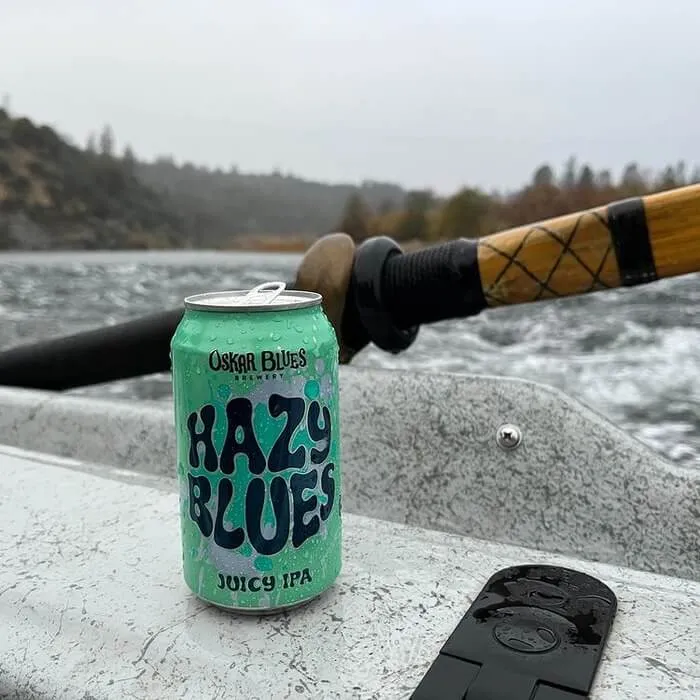 Aside from brewing delicious beers, Oskar Blues prides itself on its food offerings. Their Longmont location boasts a restaurant with a menu that features hot chicken, smoked wings, and other flavorful dishes that pair perfectly with their refreshing beers. Plus, the brewery has a fantastic outdoor space where guests can relax, enjoy lawn games, and sip on their favorite brews.
Left Hand Brewing Company is known for producing high-quality craft beers that are both delicious and memorable. The brewery offers a variety of flagship beers like the classic Milk Stout Nitro, the popular Good Juju, and the well-balanced Sawtooth Amber Ale. In addition to its delightful core offerings, Left Hand Brewing also produces a range of seasonal and limited-release beers.
Left Hand Brewing's Longmont location also offers a delicious food menu featuring scrumptious dishes that pair perfectly with their brews. You can enjoy the brewery's tasty food offerings while hanging out in its spacious outdoor beer garden or taking part in a brewery tour.
Also Read: How Long Does It Take for Beer to Freeze?
The brewery's name comes from the idea that it takes 300 days of sunshine to have a great year, and the owners of 300 Suns Brewing wanted to bring that same sense of warmth and community to their establishment. They have created a family-friendly atmosphere where customers can enjoy great beer, delicious food, and good times with their friends and family.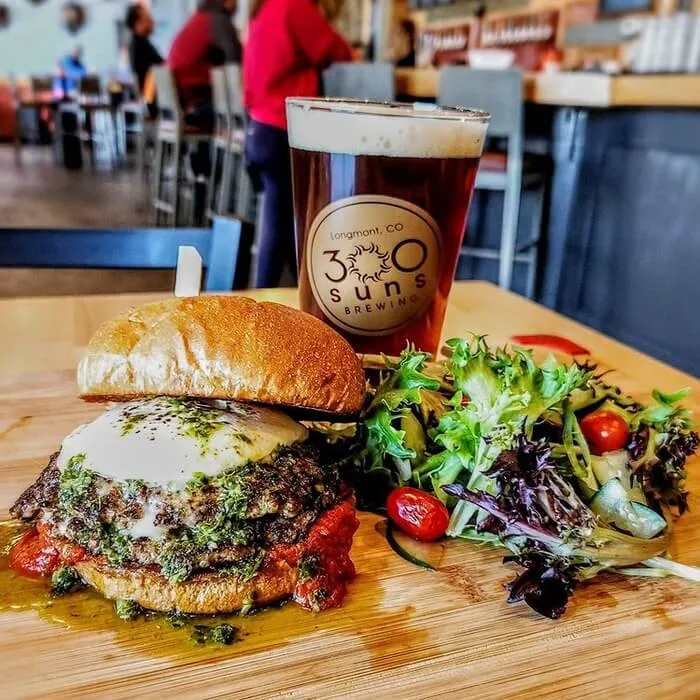 300 Suns Brewing offers a wide variety of beers on tap, including refreshing beers such as the Sunbru Kölsch and the Citra Vortex Pale Ale, as well as unique flavors like the Orange Creamsicle Blonde Ale and the Tijuana Donkey Juicy IPA. The brewery also features a rotating selection of guest beers from other local breweries in the area.
Food lovers will be pleased to know that 300 Suns Brewing has an extensive food menu, featuring tasty bites such as the Andouille Sausage & Beer Cheese Dip and the Crispy Hot Chicken Sandwich. There are also plenty of vegetarian and gluten-free options available, ensuring that everyone can find something to enjoy.
Founded in 1993 by Adam Avery and his father, Avery Brewing has become a staple in the Colorado craft beer scene. From humble beginnings in a small, cramped space, the brewery has expanded into a larger facility with a capacity of 100,000 barrels per year.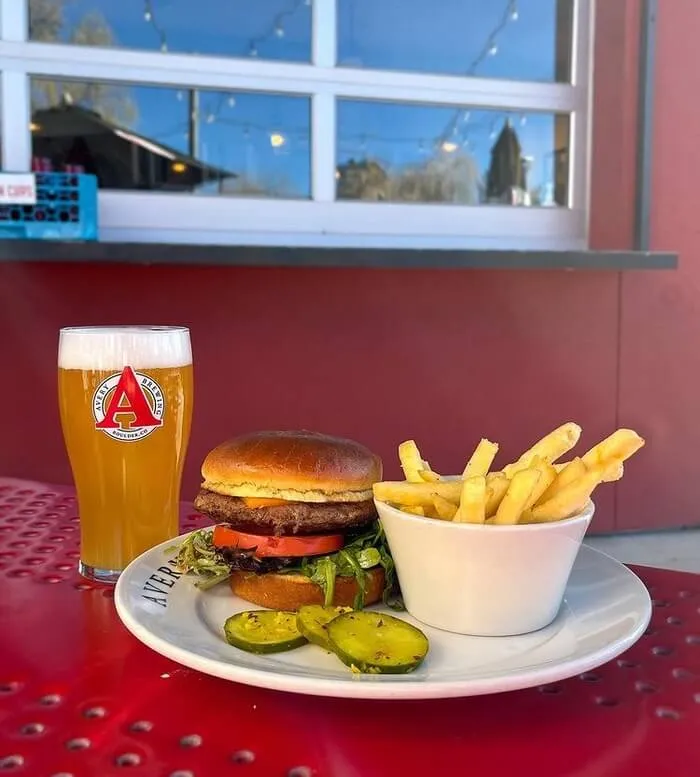 In addition to their award-winning brews and wonderful beer selection, Avery Brewing also features an impressive food menu and a  barrel-aging program, using barrels previously used for bourbon, tequila, rum, and more to create unique and complex flavor profiles in their beers.
Also Read: Does Heineken Zero Have Alcohol? Non-Alcoholic Brew Facts
Wibby Brewing in Longmont, Colorado, prides itself on its focus on lagers and its use of authentic German ingredients. The brewery was founded in 2015 by partners Ryan Wibby and Ted Risk, who set out to bring traditional lagers to the forefront of the craft beer scene.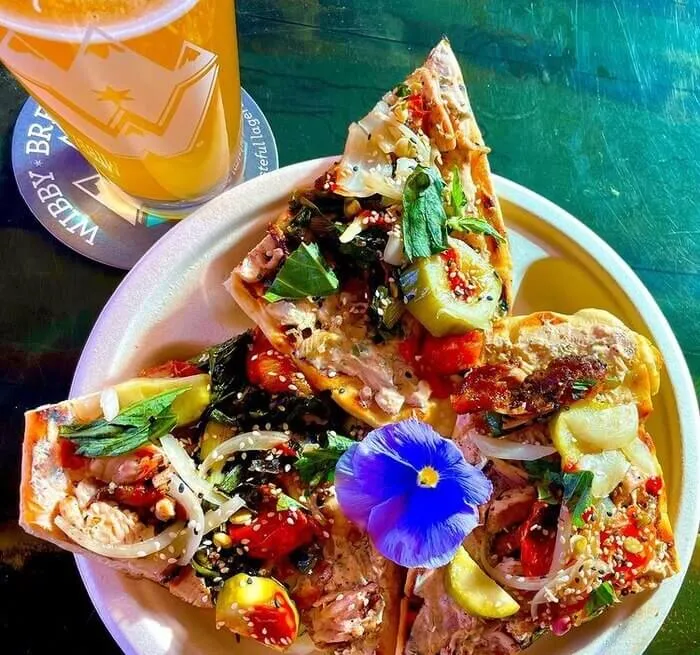 Wibby Brewing features a spacious taproom and outdoor patio, where visitors can enjoy their delicious lagers and snack on food from the regular rotation of food trucks. And for those who love a good beer-related event, Wibby Brewing hosts a number of fun events throughout the year, including their popular Oktoberfest celebration and their annual Wibtoberfest party.
Bootstrap Brewing is a Longmont-based brewery that has been producing independent craft beer since 2012. The brewery was founded by Leslie and Steve Kaczeus, who started out as homebrewers and decided to turn their hobby into a business. Since then, the brewery has grown in popularity and has become a staple in the Longmont community.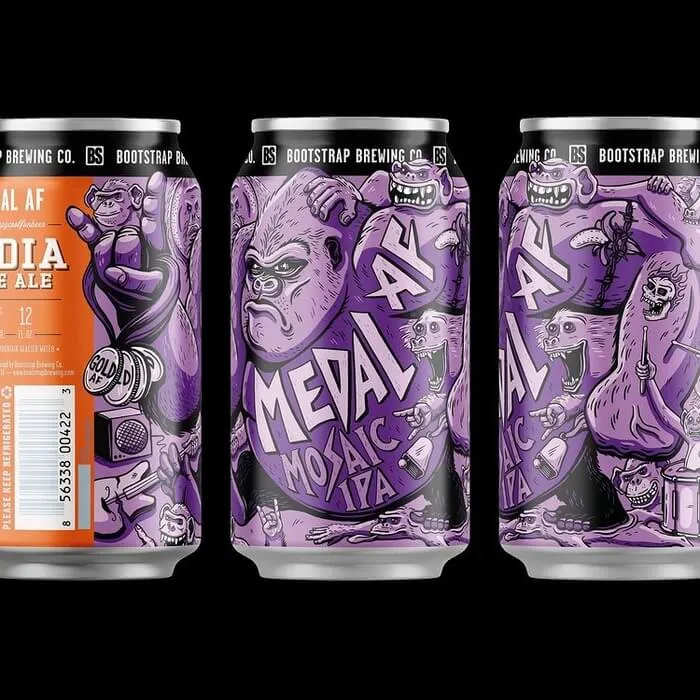 Bootstrap Brewing is known for producing a variety of flavorful and refreshing beers that showcase their use of German malt and unique ingredients. In addition to its delicious brews, Bootstrap Brewing also offers a food menu that features items such as hot chicken and andouille sausage. They also have an outdoor space where customers can enjoy their beers while playing lawn games or lounging in the beer garden.
Also Read: How Many Beers To Get Drunk? All You Need to Know
Pumphouse Brewery, located in Longmont, Colorado, has been serving up delicious beers and food since 1996. The original brewpub has grown over the years, expanding its brewing capacity and opening additional locations in nearby cities.
In addition to its tasty brews, Pumphouse Brewery also offers a food menu with a variety of options, from pizza and burgers to salads and sandwiches. Their outdoor beer garden is the perfect spot to enjoy a cold pint while soaking up the sunshine and views of the mountains.
Grossen Bart Brewery, located in the heart of Longmont, is known for its impressive selection of craft beer with unique and bold flavors. The brewery was founded in 2012 by Shad Chancey and Steve Fitzgerald, who wanted to bring a taste of their own bearded world to the people of Longmont.
Grossen Bart Brewery has won several awards for their delicious brews, including a bronze medal at the 2019 U.S. Open Beer Championship for their Belgian Dubbel, "The Beard & The Dubbel." They also offer guest beers from other independent craft breweries, as well as food trucks on rotation.
Also Read: How Many Modelos to Get Drunk? Find Out Here!
Shoes & Brews is a unique brewery located in Longmont, Colorado, that combines the love of running with the love of craft beer. Founded in 2013 by two friends who shared a passion for both running and beer, Shoes & Brews quickly became a popular spot for both locals and tourists alike.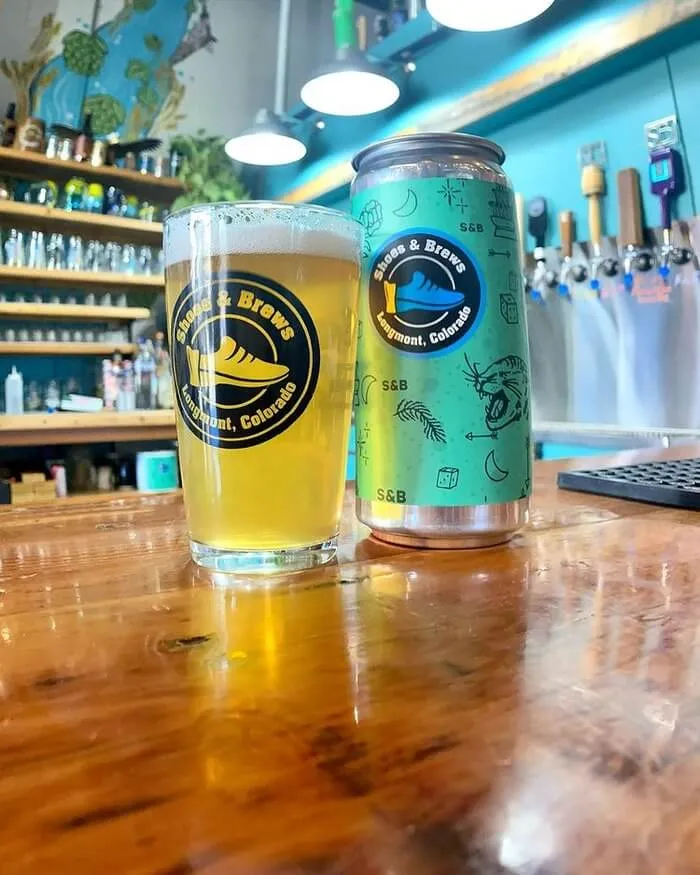 In addition to their delicious beer, Shoes & Brews offers a one-of-a-kind experience for runners of all levels. Shoes & Brews has received recognition for its unique concept and delicious beers, including being named one of the "7 Best Brewery Runs in the U.S." by Shape Magazine in 2019. They also offer a menu of delicious food, including hot chicken and simple syrup-infused dishes, to complement their brews.
Crow Hop Brewing Company is an independent craft brewery located in Longmont, Colorado. It was founded in 2012 by four friends with a passion for beer, and it has since become a local favorite.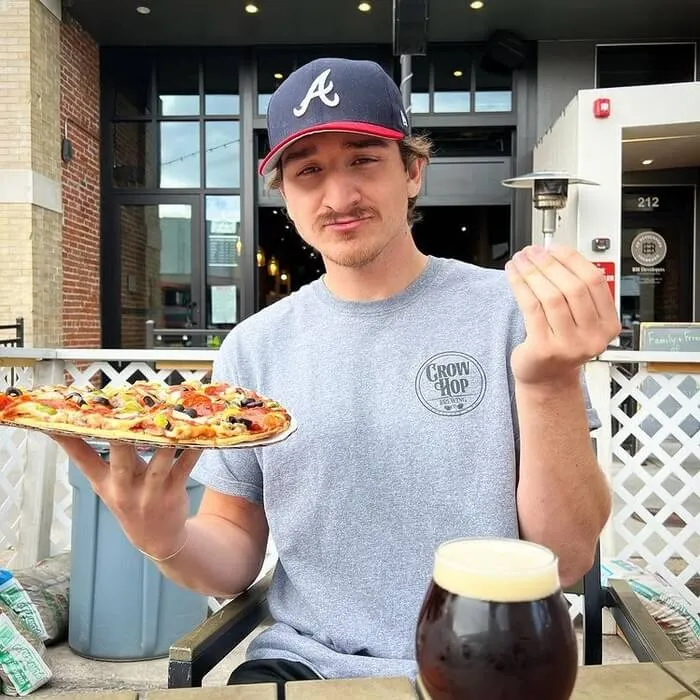 In addition to their delicious beer, Crow Hop also serves an impressive food menu that perfectly complements their brews. The brewery's small size allows them to experiment with crazy beer recipes, resulting in unique and complete beers that keep the customers coming back for more.
Brewery Tours And Tastings In Longmont
Some popular options include The Prost Brewing Company Tour ($15, 1 hour) which takes you through the brewing facility, highlighting the steps involved in making their award-winning ales; Left Hand Brewing Co.'s Complimentary Tours & Tastings (1 hour) which features 4 tasters of some of their most popular brews; and Grimm Brothers Brewhouse's Beer School ($20, 2 hours), a fun-filled educational experience that covers the basics of beer styles and flavor profiles.
Conclusion
After looking at the top 10 Longmont Co. best breweries with food, it's easy to see why this city is a hot spot for craft beer lovers. These breweries offer delicious food pairings that perfectly complement their best beer. Whether you're looking for a casual lunch or dinner, or a more upscale dining experience, there is something for everyone in Longmont. With so many options, brewery tours and tastings, and local festivals to explore, Longmont is sure to be an enjoyable place for any beer enthusiast!