Vermont is a state in the northeastern United States known for its picturesque landscapes, maple syrup, and vibrant craft beer scene. Vermont has become a must-visit destination for beer lovers worldwide, with more breweries per capita than any other state. There are many options, from small family-owned operations to larger craft breweries.
In this blog post, we will explore the top 10 best breweries in Vermont based on their unique offerings, quality of beer, and overall experience. So, whether you are a seasoned beer enthusiast or just starting to explore the world of craft beer, this list will provide some great options for your next visit to Green Mountain State.
Here are the top 10 breweries in Vermont:
The Alchemist Brewery
Hill Farmstead Brewery
Foam Brewers
Switchback Brewing
Fiddlehead Brewing Company
Otter Creek Brewing
Zero Gravity Craft Brewery
Harpoon Brewery
Rock Art Brewery
Woodchuck Cider House
The Top 10 Brewery In Vermont
Established in 2003, John and Jen Kimmich's Alchemist Brewery became famous for its highly acclaimed beers, specifically the Heady Topper IPA. Its popularity is attributed to this beer's tropical fruit taste. Thus, it has become one of the most sought-after beers worldwide.
Also read: Amber Lager vs Amber Ale: What's the Difference?
The Alchemist Brewery offers a great selection of beers that can be sampled in their tasting room, with their iconic IPA as the flagship drink. As well as this, patrons can try a range of other hoppy and hazy choices.
The Vermont brewery has been awarded multiple times, and in 2016 was honored by RateBeer with the title of 'Best Brewery in the World.' Numerous accolades have been bestowed upon this company for its superior beer.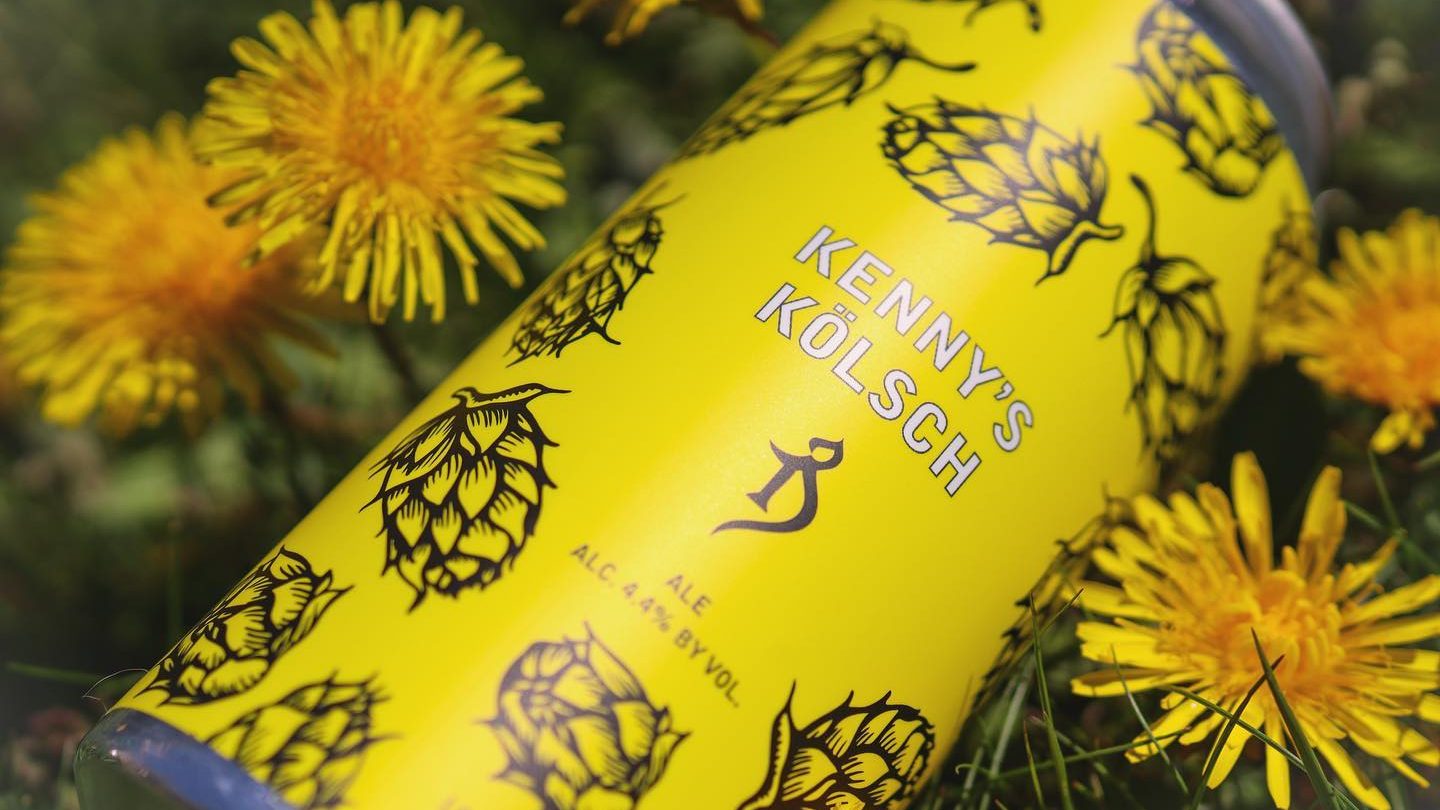 Image credit: alchemistbeer.com
Brewmaster Shaun Hill founded Farmstead Brewery in 2010 in Greensboro Bend, Vermont, becoming renowned worldwide for its exquisite beers – notably elegant saisons, grisettes, and bière de gardes alongside New England IPAs.
Farmstead's beers have achieved praise and recognition on a global scale, topping RateBeer's list of Best Breweries multiple times. Hill Farmstead has earned numerous awards for its products.
Also read: Amber Ale vs Red Ale: Which Beer Reigns Supreme?
The brewery hosts a range of activities, including tastings and tours, as well as special events and the release of limited-edition beers throughout the year. Visitors to the brewery can take full advantage of all these offerings.
Founded in 2016, Foam Brewers is a Burlington, Vermont-based craft own brewery focusing on crafting hazy IPAs. Despite this specialty, other options, such as sours and barrel-aged beers, are all part of their creative brewing.
Enjoying views of Lake Champlain, Foam Brewers boasts a large taproom on the water's edge. This allows visitors to sample their beers while taking in the tranquil scenery.
Also read: Ale vs Mead: What's the Difference and Which Should You Try?
Parallel to their quick rise, the Vermont-based brewery has acquired recognition for Brocklebank craft brewing remarkable IPAs. The quality of the beers has earned them considerable acknowledgment from Beer Advocate and other significant publications.
Founded in 2002 by Bill Cherry, Switchback Brewing is a Burlington, Vermont-based brewery known for its naturally carbonated and unfiltered beers. These brews have a balanced flavor and are crafted by traditional methods.
Switchback Ale, which boasts a smooth and malty flavor, is the flagship brew for Switchback. The brewery also crafts beer styles like IPAs, stouts, and porters.
A visit to the brewery can be enhanced with a guided tour and sampling beer from the tasting room. Explore a variety of beers while getting a behind-the-scenes look into how they are made.
Founded in 2012 by Matt Cohen, Fiddlehead Brewing Company is based in Shelburne, Vermont. Specializing primarily in IPAs, they also offer a variety of other styles, such as stouts and saisons.
The tropical-citrus-flavored Fiddlehead IPA is the flagship beer of the brewery. It has become renowned for its unique flavor profile.
The tasting room at the brewery allows guests to sample a range of the beers they have on offer while the food truck provides pizza and other snacks.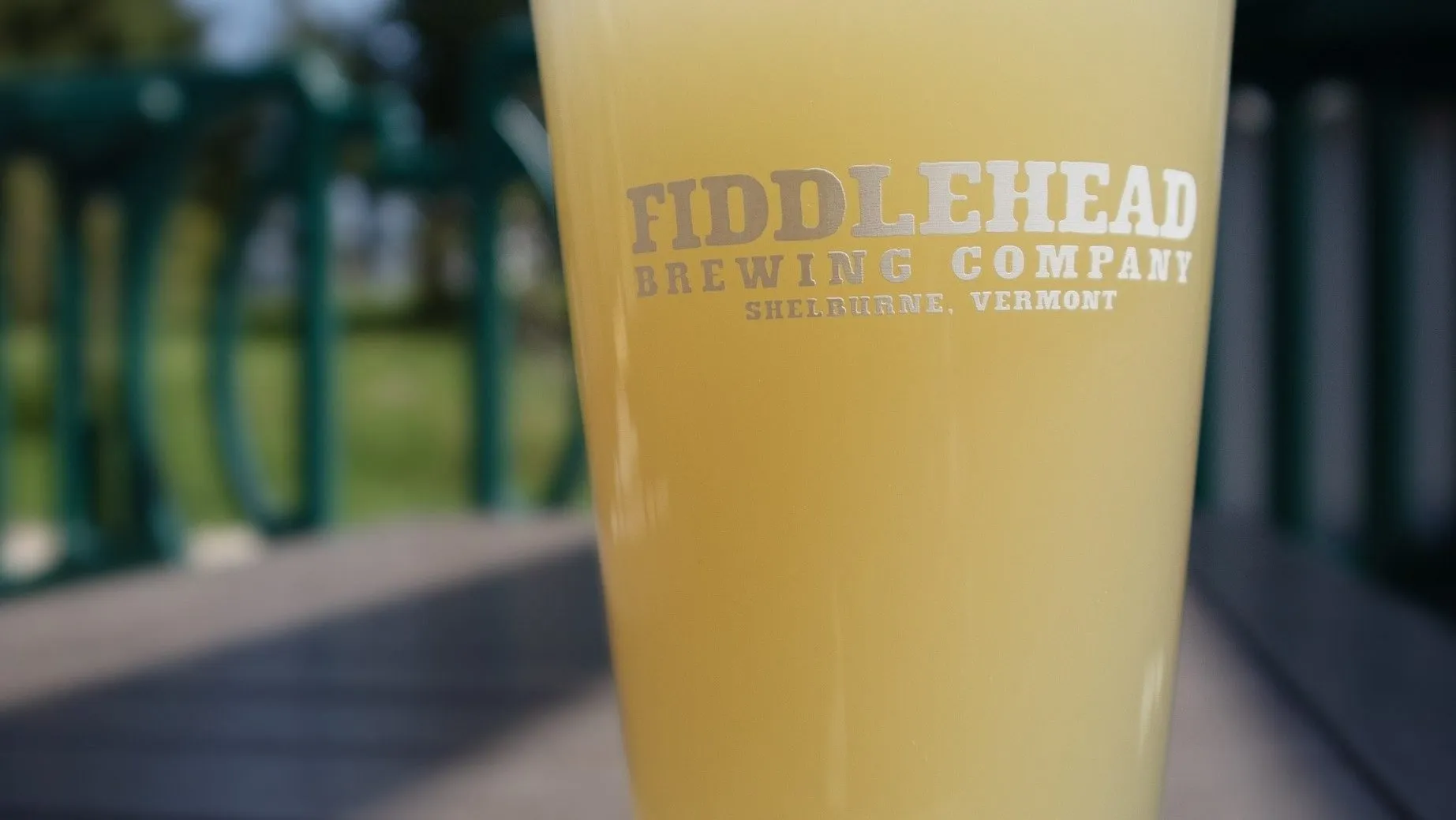 Image credit: fiddleheadbrewing.com
Established in 1991, Otter Creek Brewing is a Middlebury, Vermont-based brewery offering an extensive selection of beers. These varieties range from nitro and barrel-aged to seasonal brews.
Otter Creek's Copper Ale is their flagship beer, an exceptionally smooth, malty amber ale. In addition to this perfect pour, the brewery also offers a variety of other beer styles- from IPAs and stouts to lagers.
Also read: Comparing Brown Ale vs Stout: History, Taste, and More
Visitors can enjoy tours of the brewery and beer tastings from the taproom. Various samples of the assorted brews are available to try while touring.
Matt Wilson and John Mallett founded Zero Gravity Craft Brewery in Burlington, Vermont 2004. The brewery has been operating ever since, offering its local creations to the area's citizens.
The brewery offers a broad range, from pilsners to porters to IPAs and even producing cider and mead. Their selection of beers is both varied and unique.
Also read: Exploring the Differences: India Pale Ale vs American Pale Ale
The flagship beer of Zero Gravity is the Conehead IPA, touted for its tropical fruit and pine-like characteristics. This brew has become well known for its unique flavor profile.
Visitors to Rallypoint Quarters Brewing can sample the beers and enjoy food from the plentiful selection of rotating food trucks. Additionally, the brewery's taproom allows guests to have an opportunity to savor their beverages.
Dan Kenary, Rich Doyle, and George Ligeti founded Harpoon Brewery in 1986 in Boston. This brewery has now become one of the most well-known establishments in Massachusetts.
Harpoon, established in 1986 in Boston, Massachusetts, offers an assortment of beers ranging from IPAs and stouts to lagers and seasonal brews. 2000 they expanded by opening a second brewery in Windsor, Vermont.
The brewery has become known for its tours and tastings, allowing beer lovers to sample their brews and gain insight into the brewing process. Visitors can enjoy samples of the featured beers while taking a tour that offers a peek into the production area.
In terms of recognition, Harpoon has achieved remarkable success: awards at prestigious competitions such as the Great American Beer Festival and the World Beer Cup have been bestowed upon their beers.
In 1997, Matt and Renee Nadeau founded Rock Art Brewery in Morrisville, Vermont. This brewery has been offering acclaimed beer ever since.
The brewery offers a wide range of beer styles, from lagers to stouts to sours, and produces hard cider. Rock Art's flagship beer is the Ridge Runner, a bourbon barrel-aged barleywine with caramel, vanilla, and oak flavors.
Also read: Comparing Dark Ale Vs Stout: A Comprehensive Guide
The Limited Access Double IPA is a popular beer at the brewery, imparting an aromatic combination of tropical fruit and pine. To experience these flavors, visitors can tour the facility and sample from their selection in the tasting room.
Image credit: vermontbrewers.com
Joe Cerniglia founded Woodchuck Cider House in Middlebury, Vermont, back in 1991. The production mainly consists of hard ciders crafted using various combinations of local apples and other fruits.
The Amber is the signature cider of Woodchuck, a semi-sweet variety with a crisp and refreshing taste. 802 is another choice produced by the same cidery; this one incorporates Vermont-grown apples for a dry, tart flavor.
Also read: Exploring the Differences Between Bock and Stout Beers
Visitors can tour and sample the ciders in the cider's tasting room. There they will have an enjoyable experience while learning more about their ciders.
Brewery Tours And Tastings In Vermont
The Alchemist Brewery
This brewery is famous for its Heady Topper IPA and other hoppy beers that are highly rated and sought-after. You can book a guided brewery tour online for $25 per person, which includes a tour, a commemorative tasting glass, and a can of beer.
The tours are capped at 12 people per tour, 21+ only, and no pets are allowed. The tours are about 30 minutes long, and meet inside the Beer Cafe 5 minutes before the start time. The Beer Cafe also offers a variety of beers for on-site consumption and curbside pickup. The brewery is in Stowe, Vermont, and is open daily from 11 am to 6 pm.
Harpoon Brewery
This brewery is a popular spot for food and beer with various styles and flavors. You can join a guided brewery tour for $5 per person, which includes a souvenir glass and a tasting of four beers.
The tours are about 30 minutes long and run every hour on the hour from 11 am to 5 pm on weekdays and 10 am to 5 pm on weekends. You can also enjoy a meal at the Riverbend Taps and Beer Garden, which serves burgers, sandwiches, salads, and more. The brewery is located in Windsor, Vermont, and is open daily from 10 am to 6 pm.
Foam Brewers
This brewery specializes in hazy IPAs but offers other creative brews that change frequently. You can visit their taproom and enjoy a flight, a pint of their beers, and snacks from their food truck partners. They also host live music and other events on their outdoor stage.
The brewery is located in Burlington, Vermont, and is open Wednesday to Sunday from 12 pm to 10 pm. They do not offer tours at this time.
Conclusion
Vermont is a must-visit destination for beer and cider lovers. The state has a rich history of brewing and cider making, and it's no surprise that Vermont's breweries and cideries are highly regarded and respected in the craft beer community. Vermont's craft beverage scene offers diverse styles and flavors, from well-established breweries like Harpoon and Otter Creek to up-and-coming ones like Foam Head Brewer and Fiddlehead Brewing Company.
Visiting these top 10 breweries and cideries is a great way to experience the best of what Vermont has to offer. Whether you're a resident or a visitor to the state, there's something for everyone to enjoy. Vermont's craft beverage scene has everything from world-class IPAs to elegant saisons, from crisp ciders to rich stouts.
So, next time you're in Vermont or queen city brewery, stop by some of these amazing breweries and cideries and experience the unique flavors and creativity that make Vermont's craft beer and cider scene one of the best in the country. Cheers!