South Dakota's craft beer scene has been steadily gaining momentum, and its reputation as a destination for beer lovers continues to grow. South Dakota is experiencing a craft beer boom. The state's breweries are known for their dedication to quality, innovation, and a deep-rooted passion for the craft.
In this article, we have carefully curated a list of the top 10 breweries in South Dakota, each offering a distinct and exceptional beer experience. One of the breweries featured in our article is Fernson on 8th, located in Sioux Falls. Their innovative brews, such as the "Morning Light" coffee stout infused with locally roasted beans, combine classic styles with a modern twist, leaving beer enthusiasts eager for more.
Also Read: Craft Beer Vs IPA: Which Brew Is Best For You?
Another notable brewery on our list is Lost Cabin Beer Co., nestled in the Black Hills of Rapid City. Lost Cabin's rustic charm and attention to detail are reflected in their brews, which often incorporate local ingredients. Their flagship beer, the "Outlawed" IPA, showcases a perfect balance of hoppy goodness and malt backbone, making it a must-try for IPA enthusiasts and newcomers alike.
So join us as we embark on a journey through the best breweries in South Dakota, uncovering hidden gems and discovering the innovative flavors that make this region a craft beer haven.
Here are the 10 best breweries in South Dakota based on traveler reviews and ratings.
Lost Cabin Beer Company
Zymurcracy Beer Co
Crow Peak Brewing Company
WoodGrain Brewing Company
Wooden Legs Brewing Company
Hydra Beer Company
Fernson Brewing Company
Eponymous Brewing Company
Bill of Rights Brewery
Fernson on 8th
The Top 10 Breweries In South Dakota
Lost Cabin Beer Co offers an impressive selection of beers that cater to all palates. What sets this brewery apart is its commitment to brewing quality beers and providing a unique experience for its customers.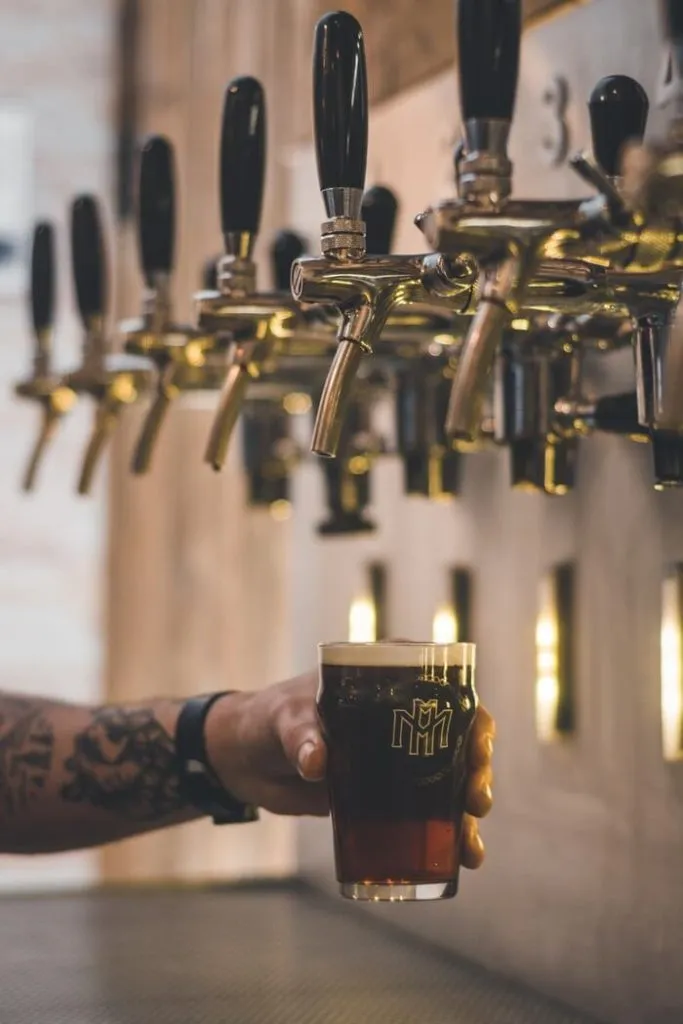 They offer a variety of standout beers, including their popular flagship pale ale, Dakota Shivers, as well as limited releases that are eagerly anticipated by beer lovers.
Zymurcracy Beer Co is a brewery and tap room situated in the Black Hills, providing a distinct environment for visitors. The establishment is owned by veterans and may be of interest to beer enthusiasts. Its location is convenient for individuals visiting nearby attractions like Crazy Horse and Mount Rushmore.
Zymurcracy Beer Co offers a variety of beers to suit different tastes. Their American-Style Wheat Beer is perfect for those new to craft beer. The Dakota Shivers is a good option for pale ale enthusiasts. The Brown Ale has bold, flavorful notes. The Imperial Stout is a stronger option with high alcohol content.
Also Read: Exploring the Differences: Imperial IPA vs Double IPA
Crow Peak Brewing Company is an award-winning craft brewery located in charming Spearfish, South Dakota. It has earned a rating of 4.5 out of 5 stars on TripAdvisor based on multiple reviews. Visitors and locals alike have described it as a must-visit for beer lovers in South Dakota.
The brewery's flagship beers include the Pile O' Dirt Porter, Canyon Cream Ale, and 11th Hour IPA. These beers are available year-round and have gained a following among locals and tourists.
This establishment is a local favorite due to its unique features and a wide variety of drinks that appeal to all kinds of visitors. One of the unique features that set WoodGrain Brewing Company apart is its use of locally sourced ingredients. They use locally grown hops and barley in the brewing process, which gives their beers a distinct and authentic flavor that you won't find anywhere else in Sioux Falls.
Wooden Legs Brewing Company is a renowned brewery located in the city of Brookings, South Dakota, with an impressive rating of 4.5/5 stars. This brewery offers an extensive selection of beers and ciders that cater to all preferences, including non-alcoholic beverages. Wooden Legs Brewing Company stands out for its unique feature of using locally sourced hops and barley for its hand-crafted brews.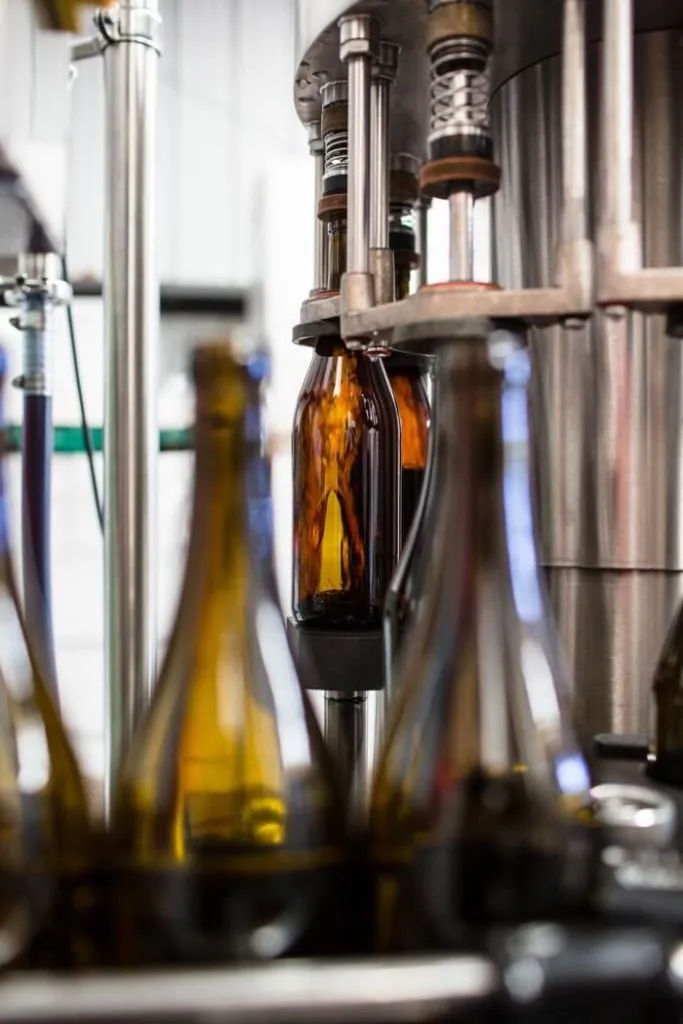 6. Hydra Beer Company
Hydra Beer Company, based in Sioux Falls, SD, is a top-notch brewery that offers an excellent selection of craft beers. What sets Hydra Beer Company apart from other breweries in the area is its unique take on traditional beer styles. They use fresh, high-quality ingredients and innovate with new flavors, textures, and aromas to bring something new to the table.
Also Read: How Many IPAs to Get Drunk? Find Out Here!
Fernson Brewing Company is a popular South Dakota-based craft brewery that is renowned for its unique approach and philosophy toward brewing beer. The company is committed to using only high-quality ingredients, and each batch of beer is carefully crafted to deliver an outstanding taste and aroma that is perfect for beer lovers.
Eponymous Brewing Company, located in Brookings, South Dakota, is one of the top 10 best breweries in the state.
What sets Eponymous Brewing Company apart is its unique approach to crafting beer. The beers they produce are innovative, and quirky, and always leave a lasting impression on the drinker. Their beers have earned them a high rating, solidifying their place as one of the best breweries in South Dakota.
9. Bill of Rights Brewery
Located in Pierre, this brewery is known for its specialty beers that cater to the discerning tastes of beer lovers. What sets Bill of Rights Brewery apart from the rest is its founding philosophy of creating handcrafted beers that invoke the spirit of patriotism and individual rights.
As the name suggests, each of its beers is named after one of the ten amendments in the Bill of Rights. This unique selling point not only makes Bill of Rights Brewery stand out from the other breweries in South Dakota but also creates a more profound sense of connection with the customers.
Located at 201 N Weber Ave Suite 100, Fernson on 8th has garnered a loyal following for its excellent selection of craft beers, which includes American beer styles, limited-release, and barrel-aged beers. Visitors can enjoy the unique flavor of Fernson on 8th's beer while relaxing on the outdoor patio or trying the mouth-watering stone-baked pizza as well as other delicious food from the food trucks parked outside.
Also Read: Uncork the Difference: Dark Lager vs Stout
Brewery Tours And Tastings In South Dakota
South Dakota is home to some of the best breweries and beer-tasting experiences in the country.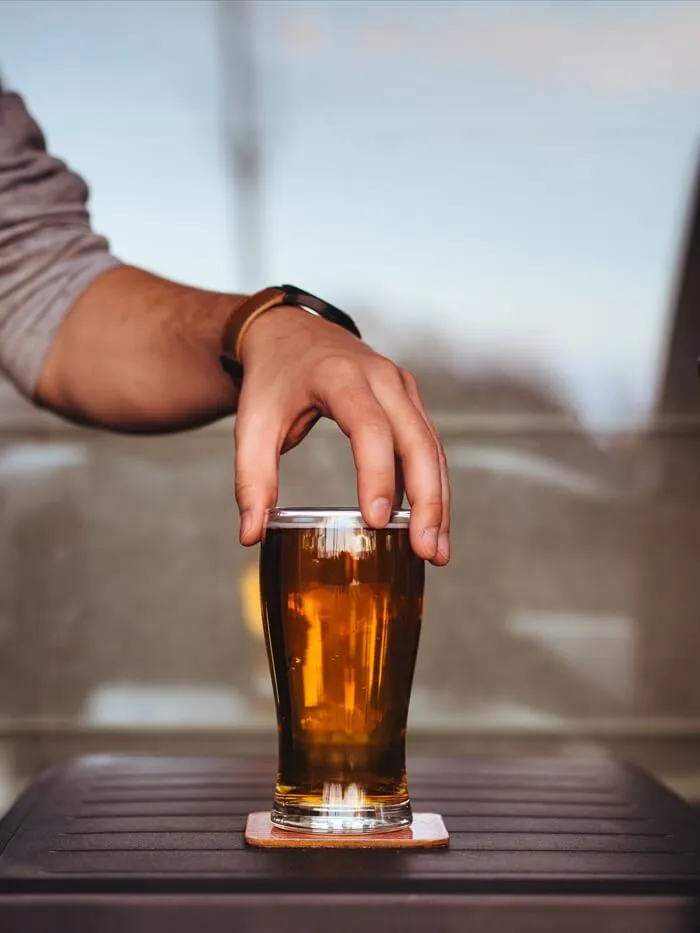 Here are some of the top tours and tastings that you can enjoy while visiting this beautiful state.
1. Wooden Legs Brewing Company Tour
This tour will take you through their entire process from start to finish, with explanations on each part of the process as well as tastings along the way. The tour also includes an in-depth history of brewing beer in South Dakota and its significance for locals throughout the years. The cost of this tour is only $10 per person with a minimum of 4 guests, making it an affordable activity for groups or families.
2. Fernson Brewing Company Tour
Located in Sioux Falls, Fernson Brewing Company offers a unique experience that takes visitors on a journey through their entire operation. You'll have the opportunity to learn all about how they produce their award-winning beers as well as get up close and personal with the equipment used during the process. The cost for this tour is just $15 per person with a minimum of 10 guests – perfect for larger groups!
Also Read: Can You Drink Non-Alcoholic Beer While Driving?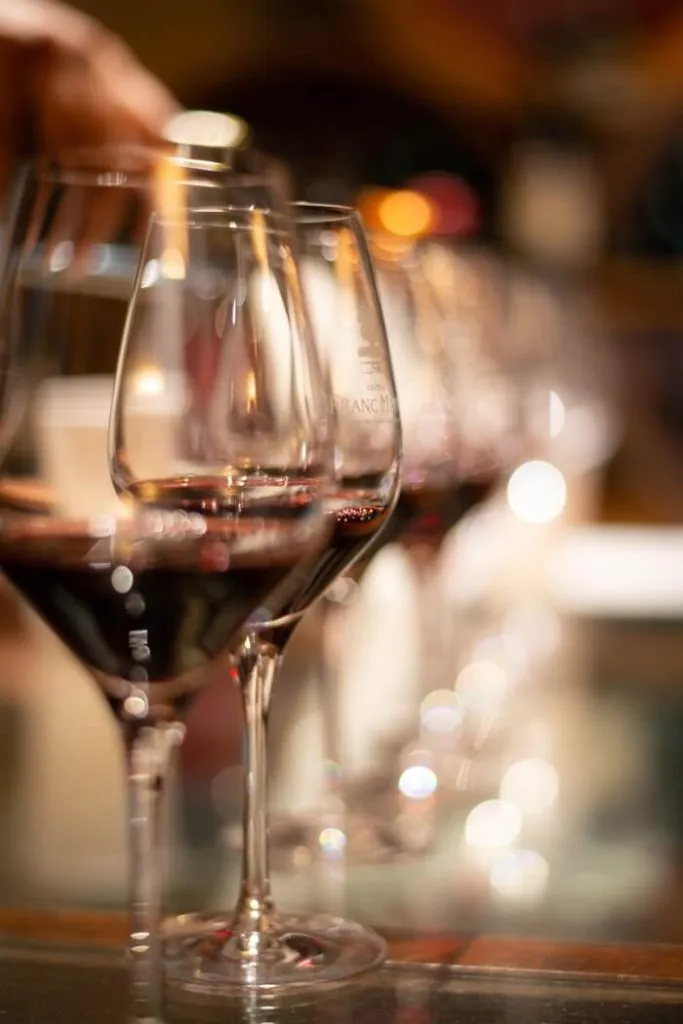 3. Hydra Beer Company Tour And Tasting
Not only will you be able to sample six different beers from their current lineup but also learn about each one's flavor profile and brewing style from knowledgeable guides who will provide insight into what makes these beers so special. For just $25 per person (minimum 8 people) you can experience one of South Dakota's most unique brewery tours!
4. Bill Of Rights Brewery Tastings
For those looking for something more intimate than group tours, Bill Of Rights Brewery offers private tastings that allow visitors to sample five different beers at their own pace and choose which ones they like best to take home with them afterward! Each tasting costs just $20 per person (minimum 2 people) plus tax – perfect if you're looking for an evening out but don't want to spend too much money!
Conclusion
In conclusion, South Dakota is home to some of the best breweries in the nation. From excellent craft beer options to unique small-batch brews, there's something for every type of beer lover in this great state. The top 10 breweries offer a variety of experiences and flavors that can't be found elsewhere. Whether you're looking for an easy-drinking lager, a bold IPA, or a complex sour beer, South Dakota has something for you. So don't wait any longer – grab a cold one and explore the great breweries that this state has to offer!