Craft beer has become increasingly popular over the past decade, and Hartford, Connecticut, is no exception. With a growing number of microbreweries, beer enthusiasts are spoilt for choice in the capital city. Whether you are a local or a visitor, exploring the city's craft beer scene is an adventure worth taking.
We have researched the best breweries in Hartford, CT, and have compiled a list of the top 10. Our team has extensive experience in food and drink, and we have used our knowledge and expertise to bring you a list of the most outstanding breweries in the area.
One of the most interesting findings during our research was about the Hanging Hills Brewery, known for its unique beer names. For instance, their go-to IPA is named "Metacomet," after the famous Metacomet Trail that runs through Connecticut.
Without further ado, let's dive into the top 10 best breweries in Hartford, CT, and discover each offer's unique flavors.
Here is a list of the top 10 breweries in Hartford, CT:
Thomas Hooker Brewery
Hog River Brewing Co.
Five Churches Brewing
Connecticut Valley Brewing Company
New Park Brewing
Urban Lodge Brewing
Alvarium Beer Company
Still Hill Brewery
Labyrinth Brewing Company
Powder Hollow Brewery
The Top 10 Breweries In Hartford, CT
Located a mere one mile from the heart of Hartford, Connecticut, lies Thomas Hooker Brewery, an establishment that has been at the vanguard of craft beer production since its debut in 1996. This iconic brewery has become a major influence within the craft beer industry ever since.
Established in honor of the pioneering spirit of Hartford's founder, this renowned brewery has garnered many accolades for its groundbreaking and revolutionary beers. Boasting an impressive selection of lagers, ales, stouts, and more, local and international beer lovers have recognized their inventive brews.
Also read: The 5 Best Mini Kegerators of 2023: A Complete Buying Guide
Visitors to this brewery can choose between various beers, including their famous Watermelon Ale, Blonde Ale, and Chocolate Truffle Stout. A tour and tasting experience is also available to those who want to learn more about brewing.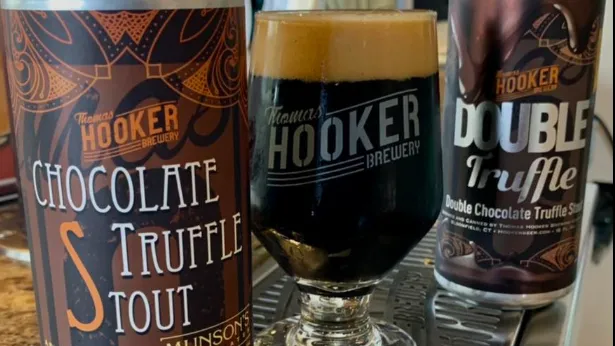 Image credit: facebook.com
Located in Parkville, Hartford, Hog River Brewing Co. focuses on creating a sense of community. They strive to be an integral part of the neighborhood and enrich it with their presence.
This brewery's atmosphere is cozy and inviting, with plenty of options for beer lovers. The Heartbeat DIPA is one of their most popular choices, aptly named after the city's nickname. Everything from IPAs to stouts is on offer here.
Also read: The Complete Fizzics DraftPour Review
The Heartbeat offers its visitors a range of activities, including live music performances, and its food truck with a tasty selection of dishes. This way, guests can enjoy the great atmosphere that the venue creates.
Located in New Britain and just a short drive from Hartford, Five Churches Brewing is renowned for its delicious beers. Their flagship beer, the Holy Cannoli Brown Ale, is one of the most coveted brews in this part of Connecticut.
Paragon Brewery is a must-visit spot for beer lovers. It offers an extensive selection of craft beers, including its signature Juicy Gossip IPA and Sip of Sunshine Lager. In addition, they consistently provide entertainment through live music and trivia nights that attract locals and those visiting the area.
The Connecticut Valley Brewing Company is located in South Windsor, roughly 8 miles from Hartford. This family-run brewery provides customers with a unique experience that only comes from being owned and operated by a family.
This brewery has received several awards for its delicious IPAs, such as the "Trailblazer" and the "Grapefruit Trailblazer." The taproom at this location has an outdoor patio and is a great place to relax, with a wonderful atmosphere.
New Park Ave Brewing opened in Hartford in 2017 and has quickly become popular with locals and visitors. It is a recent addition to the city's craft beer scene but is highly regarded by those who have sampled its offerings.
Paradise provides a variety of quality beers, such as the Pilsner, IPA, and Sour Ale. All brews are carefully crafted with top-notch ingredients.
Situated in a historic building, the local brewery, with its large outdoor seating area and spacious taproom, offers an ideal spot to sit back and enjoy their drinks. It is the perfect place for both visitors and locals to unwind.
The visit to Manchester's Urban Lodge Brewing will take you just a short drive from West Hartford, promising you a rustic yet cozy atmosphere. You can expect to be welcomed into the warm and inviting space, making it the perfect place for your next get-together.
Also read: How Many Ounces Are in a Growler? Your Guide to Beer Storage
Par visitors of the brewery are treated to a diverse selection of brews, like their heralded "Riverwalk IPA" and "Cabin Fever Ale." In addition, there are regularly scheduled food truck options for those needing sustenance.
At Alvarium Beer Company, located in New Britain, they have developed a penchant for creating intriguing and innovative brews. This experimental approach to beer-making has made them popularly known within the region.
Head to this brewery for a selection of rotating beers, including the Skadoosh DIPA and Do You Like Fishsticks? Stout. Its spacious taproom and outdoor patio make it a must-visit destination for beer enthusiasts.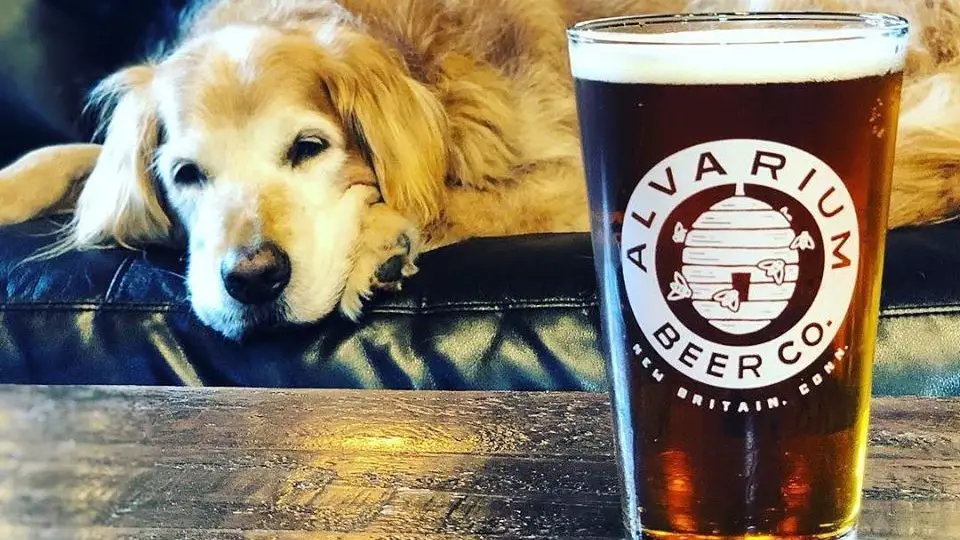 Image credit: unsplash.com
Located just a short drive from east Hartford, Still Hill Brewery in Rocky Hill is renowned for its adherence to traditional brewing techniques using only the freshest and highest quality ingredients.
Also read: How Long For Beer to Carbonate in Bottle? The Complete Guide
Beer lovers should try Chasing the Dragon IPA and Pineapple Wheat from Brewery Vivant's notable beers. There's also a cozy taproom with an outdoor seating area to enjoy those drinks.
Labyrinth Brewing Company in Manchester is the place for those who love beer. This spot has gained quite a bit of popularity since its establishment and is perfect for beer connoisseurs.
Also read: How Long Does Beer Last in the Fridge? Tips to Keep It Fresh
The brewery boasts an inviting ambiance, with indoor and outdoor seating options. Their selection of beers is impressive, featuring the award-winning "And So I Face the Wall Berliner Weisse."
Powder Hollow Brewery, located in Enfield, a short distance from Hartford, provides an array of flavorful, one-of-a-kind brews. Highlights among their selection include the "Gentle Giant IPA" and the "Biere de Garde."
The brewery boasts a large taproom with many seats, making it ideal for those looking to gather in larger numbers.
Brewery Tours And Tastings In Hartford, CT
Thomas Hooker Brewery
The ever-popular Sizzling Hippie brew is a fan favorite at this brewery. While satisfying your hunger, you can savor your beverage in an industrial-themed tasting room or the outdoor patio with city views.
Also read: How Many Budweisers Do You Need to Get Drunk? Find Out Here!
Tours of the brewery are available Saturday afternoons, with two separate sessions at 2 pm and 4 pm. Costing $10 per person, these tours provide a souvenir pint glass to keep and complimentary beer samples. You can also order food from local food trucks or bring snacks.
Hog River Brewing Co.
The former tire factory has been transformed into an industrial brewery offering various beers, including classic options and experimental flavors. Along with beer, they also serve cider and wine.
While enjoying a brew in the taproom, visitors can appreciate the brewing equipment on display. Food trucks or nearby restaurants may also provide food for this brewery's patrons, who can partake in fun events like live music, trivia nights, and comedy shows. Unfortunately, however, tours of the facility are not available.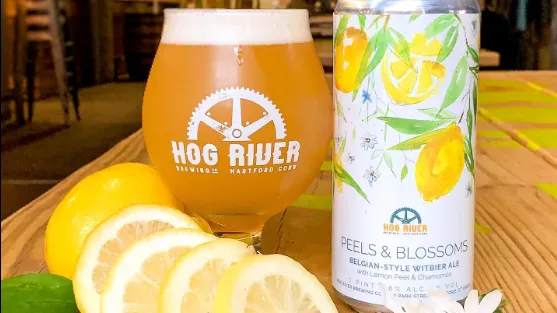 Image credit: facebook.com
City Steam Brewery
This brewpub is perfect for a good laugh, delicious food, and great beer. Its signature Naughty Nurse Amber Ale is just one of many options that can be found on tap. On top of being a brewery, they also offer an American restaurant and comedy club.
The restaurant at the brewery offers a range of food choices, such as burgers, salads, and pizzas. Tours are held on Saturdays at 1 pm, with an admission fee of $5 per person, including a tasting flight of four beers.
Conclusion
The Hartford area has become a hub for craft beer enthusiasts, with a diverse range of breweries offering unique and flavorful beers. From traditional approaches to brewing to experimental and innovative techniques, the region has something for everyone. Our Top 10 list includes some of the most notable and highly recommended breweries in the area, from the well-established Thomas Hooker Brewery to up-and-coming ones like Labyrinth Brewing Company.
Whether you are a resident or a visitor, exploring the Hartford craft beer scene is a must. With plenty of taprooms and outdoor seating options, these breweries offer a great opportunity to relax and enjoy great beer with friends and family. So, be sure to check out these Top 10 Best Breweries in Hartford, CT, and experience some of the best craft beer in the state.