Gatlinburg TN, nestled in the picturesque Smoky Mountains of Tennessee, offers a craft brews scene that is as enchanting as its natural beauty. While Gatlinburg is known for its charming atmosphere and outdoor adventures, it also boasts a burgeoning craft beer culture that is well worth exploring.
Our team of experts meticulously researched and curated this list of the top breweries in Gatlinburg, ensuring that you have the ultimate beer-tasting experience during your visit. Among the exceptional breweries featured in our article is Gatlinburg Brewing Company, a local gem that combines traditional brewing techniques with a touch of Appalachian flair.
Also Read: Non-Alcoholic Mexican Beer: Top 10
One interesting finding about Gatlinburg Brewing Company is their commitment to using locally sourced ingredients, including mountain spring water, to create their distinctive and flavorful local craft beer. This dedication to craftsmanship and a sense of place sets them apart, making them a must-visit destination for beer enthusiasts.
Here are the top 10 breweries in Gatlinburg, Tennessee.
Gatlinburg Brewing Company
Smoky Mountain Brewery
The Fox and Parrot Tavern
Yee-Haw Brewing Company
Tennessee Shine Co
Ole Smoky Moonshine Holler
Abridged Beer Company
Ole Red Gatlinburg
The Casual Pint
The Shipyard Brew Pub
The Top 10 Breweries In Gatlinburg Tennessee
The Gatlinburg Brewing Company is located in the heart of the Smoky Mountains, offering spectacular views and a warm ambiance to its visitors. Established in 2015, this brewery has quickly become a favorite spot among locals and tourists alike. The stylish decor features wooden accents and rustic details, giving it a cozy and inviting atmosphere.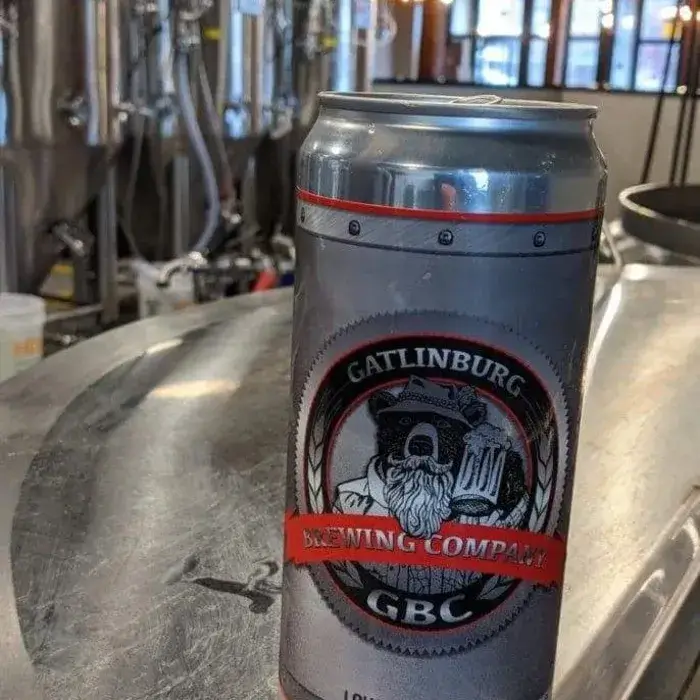 The brewery boasts an impressive selection of beers, including seasonal beers. Their beer tap list includes a variety of options, from their famous Smoky Mountain Brewery pale ale to original brews, aged beers, and barrels of beer waiting to be tapped.
Their food menu features delicious artisanal pizzas, hand-tossed and cooked to perfection. Visitors can also enjoy a selection of other food items, including wings, salads, and sandwiches.
The Smoky Mountain Brewery is located in Gatlinburg, Tennessee, and is a must-visit spot for any craft beer lover. The brewery boasts an inviting ambiance, with its large brick and wood decor providing the perfect backdrop for enjoying a cold beer.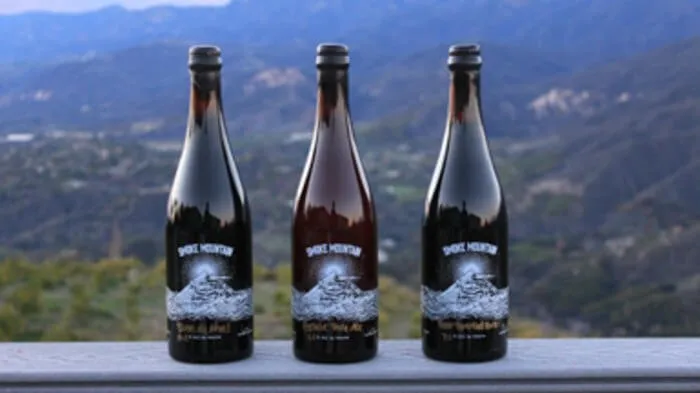 Some of the most highly sought-after beers at Smoky Mountain Brewery include their IPA, which has a crisp, hoppy flavor, and their oatmeal stout, which features rich coffee and chocolate notes. And for those who prefer something on the lighter side, their blonde ale is a refreshing choice that pairs perfectly with their delicious food menu.
The Fox and Parrot Tavern is a unique establishment in Gatlinburg, offering visitors a cozy and inviting atmosphere that is reminiscent of a traditional English pub. The interior is adorned with traditional English décor, complete with wooden furnishings, dim lighting, and comfortable seating.
As one of the oldest and most beloved pubs in Gatlinburg, The Fox and Parrot Tavern has become a local institution. It's a popular spot for both locals and tourists alike, thanks to its impressive selection of authentic English beers and ales. Patrons can choose from a variety of brews, from rich, full-bodied ales to lighter, more refreshing options.
Also Read: The Best Caramel Beer: Top 10
Yee-Haw Brewing Company is a must-visit destination for craft beer enthusiasts in Gatlinburg, Tennessee. This brewery boasts a great atmosphere and a top-notch beer selection that keeps people coming back for more.
Speaking of beer, Yee-Haw Brewing Company offers a wide range of craft beers on tap, from crowd-pleasing favorites like their Dunkel and Eighty Shilling Scottish Ale to more unique offerings like their Hopricot IPA and Kolsch.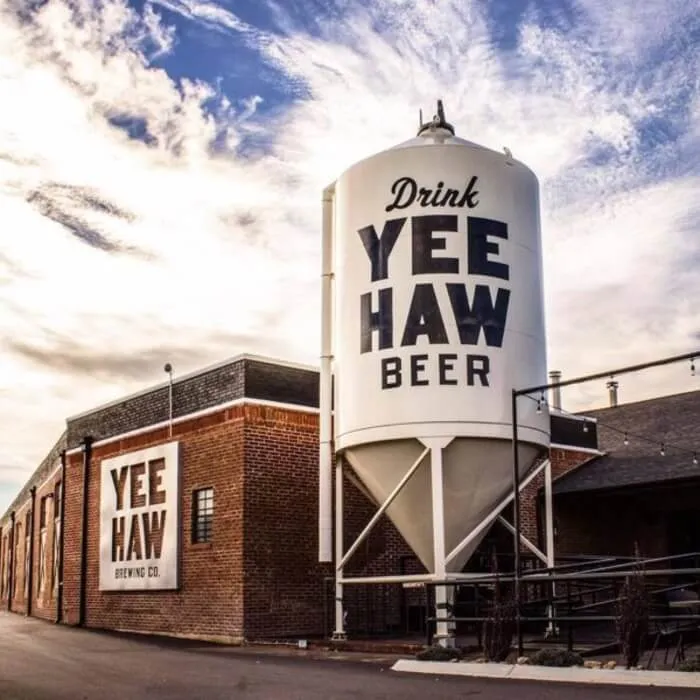 Pair one of their delicious brews with their tasty food menu, which features artisanal pizzas, sandwiches, and other pub classics. In addition to its great beer and food, Yee-Haw Brewing Company has received numerous awards and recognition for its outstanding craft beer offerings.
Tennessee Shine Co is a must-visit moonshine distillery situated in the heart of Gatlinburg. As one of the premier moonshine distilleries in the area, Tennessee Shine Co provides visitors with a unique opportunity to witness the entire distilling process firsthand. From the fermenting process to the bottling, the distillery gives you an intimate view of how their moonshine is made.
With a collection of unique and unconventional moonshine flavors, Tennessee Shine Co is a one-of-a-kind distillery that offers visitors an unforgettable experience. Their signature smoky moonshine, sold under the Ole Smoky Moonshine brand, is a must-try when visiting the area.
The history of Ole Smoky Moonshine Holler dates back to the early 1800s when settlers in the Smoky Mountain region began distilling moonshine for personal consumption and trade. Today, the distillery uses authentic, time-honored methods passed down through generations to create a wide variety of flavored moonshine, including Apple Pie, Blue Flame, Hunch Punch, and Lemon Drop.
To enhance the experience, Ole Smoky Moonshine Holler often hosts live music performances on an enclosed deck, creating a fun and festive atmosphere for visitors. Those looking for souvenirs or additional products can purchase Ole Smoky's other moonshine varieties, as well as branded merchandise like t-shirts, hats, and shot glasses.
Also Read: The Best Gentian Beer: Top 10
Abridged Beer Company is one of the top breweries in Gatlinburg, Tennessee, offering a unique and original selection of beers. This brewery is known for its aged beers and seasonal brews, as well as its traditional favorites.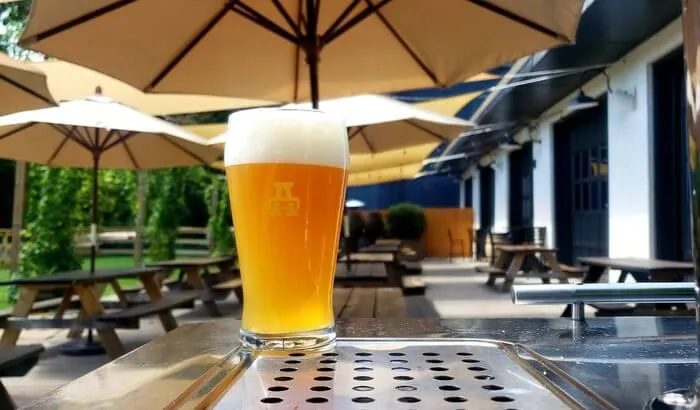 In addition to its great beer, Abridged Beer Company also boasts an impressive menu of artisanal pizzas and other tasty bites. Visitors can choose from a variety of pizzas, sandwiches, and snacks, all made with locally sourced ingredients.
Ole Red Gatlinburg, one of the top breweries in Gatlinburg, Tennessee, is the brainchild of country superstar Blake Shelton. This brewery serves as a fun and vibrant destination for beer lovers and fans of country music alike.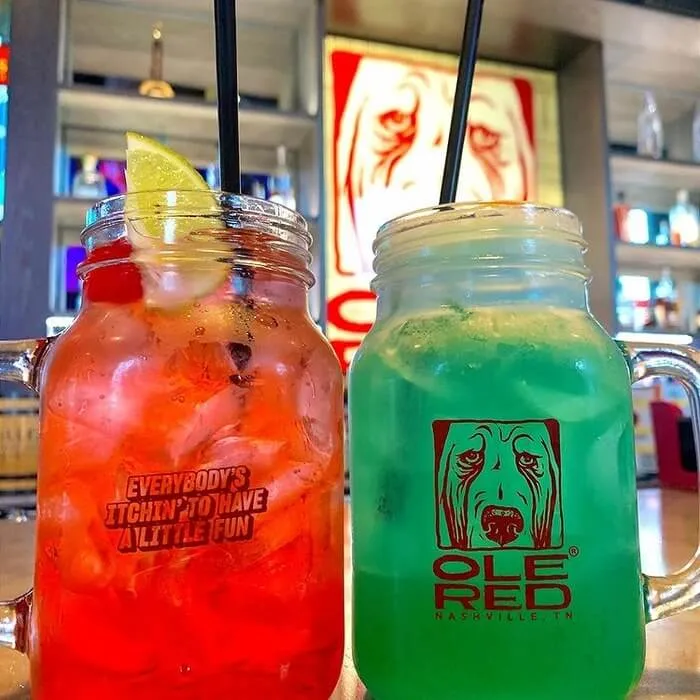 At Ole Red, visitors can enjoy a wide selection of original beers and seasonal brews on tap, including their popular Ole Red Ale and Hard-Hitting IPA. The brewery also offers a fantastic food menu featuring delicious artisanal pizzas and other fantastic dishes that perfectly complement their brews.
Also Read: The Best Gluten-Free Non-Alcoholic Beer: Top 10
The Casual Pint is a noteworthy brewery located on the Gatlinburg strip in Tennessee. This brewery restaurant offers a vast selection of craft beer on tap and bottled beers. The beer tap list ranges from classic pale ale to aged beers, providing something for every beer drinker.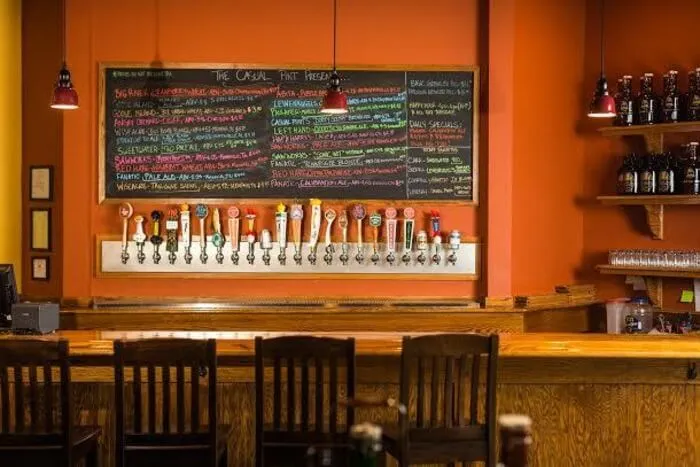 One of the highlights of The Casual Pint is their delicious craft pizza, which is perfectly paired with their wide selection of beers. Visitors of this brewery can indulge in artisanal pizzas with countless flavors while sipping the perfect beer to complement their meal.
10. The Shipyard Brew Pub
The Shipyard Brew Pub is a popular brewery located in Gatlinburg, Tennessee, that perfectly blends delicious craft beers and amazing food in a laid-back atmosphere. It's an ideal spot for enjoying a couple of craft beers with your friends while indulging in some tasty food.
The brewery offers a wide selection of craft beers that includes seasonal brews and original brews on tap. Their brewmasters ensure that each beer is brewed to perfection, so every sip is packed with flavor and aroma. Their beers have received several awards and recognition from beer lovers and critics alike.
Brewery Tours And Tastings In Gatlinburg Tennessee
Gatlinburg, Tennessee is a great destination for beer lovers looking to explore the craft beer scene. There are several brewery tours available that will take you on an exploration of some of the best breweries in the area. Here are some of our top picks:
The Gatlinburg Craft Beer Tour. This tour takes visitors on a guided tour of three of Gatlinburg's most popular craft breweries, including Smoky Mountain Brewery and Yee-Haw Brewing Company. During the tour, you'll get to sample some of their best beers and learn more about each brewery's history and brewing process. The tour lasts two hours and starts at $45 per person.
Also Read: The Best Low Carbonation Beer: Top 10
Gatlinburg Brews Cruise. This cruise offers an array of craft beers from several local breweries, as well as delicious food truck snacks, live music performances, trivia games, and more! Plus, you can enjoy beautiful mountain views while sipping your favorite beer during this 3-hour-long cruise around Gatlinburg's waterways. Prices start at $55 per person for this fun-filled excursion that promises plenty of laughs and great memories!
Smoky Mountain Brewery Hopfest. This one-day event features four different hikes across various local breweries, as well as complimentary beer tastings along the way! You'll also have access to exclusive discounts on merchandise and even prizes from participating brewers! Tickets start at $37 per person for this adventurous experience that every beer lover will appreciate!
Conclusion
In conclusion, the list of the top 10 best breweries in Gatlinburg Tennessee is an impressive one. From Scotland Yard Pub to Smoky Mountain Brewery, each brewery has its unique style and flavor that makes it stand out from the rest. Whether you're looking for a place to relax and have a beer after a long day or want to try something new and exciting, Gatlinburg's craft beer scene has something for everyone. So when you're in Gatlinburg, make sure to check out one of these top 10 breweries and sample their delicious offerings!