Welcome to the vibrant craft beer scene of Columbia, South Carolina! Nestled in the heart of the Palmetto State, Columbia offers beer enthusiasts an exciting array of breweries to explore. In this article, we will take you on a journey through the top 10 breweries in Columbia, showcasing the finest craft beers and highlighting the unique flavors that make each establishment a must-visit.
Researching this topic was a delightful experience as we delved into the rich tapestry of Columbia's craft beer culture. Our beer enthusiasts and connoisseurs meticulously curated this list to ensure it represents the city's best offerings. We have handpicked these breweries based on our extensive knowledge of the craft beer industry and expertise in the field based on their reputation, customer reviews, and overall quality.
One interesting finding that emerged during our research was the fascinating story behind Swamp Cabbage Brewery. Located in a converted industrial space, this brewery is known for its commitment to sustainability. They have implemented eco-friendly practices, such as using solar energy and recycling water, while still producing exceptional beers that capture the essence of Columbia.
They are uncovering their unique character and distinct flavors in the local craft beer scene. From traditional ales to innovative experimental brews, Columbia's breweries offer something for everyone, making it an enticing destination for beer enthusiasts and newcomers.
Here's a list of breweries in Columbia, South Carolina:
River Rat Brewery
Conquest Brewing Company
Swamp Cabbage Brewery
Craft and Draft
Columbia Craft Brewing Company
CottonTown Brew Lab
Bierkeller Columbia
Steel Hands Brewing
Hunter-Gatherer Brewery & Alehouse
Twisted Spur Brewing
The Top 10 Breweries In Columbia
River Rat Brewery stands out in the city's craft beer scene in Columbia. Since its inception in 2013, River Rat has garnered a loyal following with its commitment to brewing exceptional beers. The brewery takes its name from the term "river rat," which affectionately refers to those who embrace the outdoor lifestyle along the nearby rivers.
River Rat offers diverse beers, from hop-forward IPAs to smooth and malty ales. Their popular Broad River Red Ale, characterized by its rich caramel flavors and balanced hop bitterness, has become a local favorite. Other notable brews include the Moncks Corner Abbey Ale and the Hazelnut Brown, each displaying its distinct character.
Also read: How Long Does an Untapped Keg Last? Get the Facts Here!
Recognized for its brewing excellence, River Rat has received several awards, including medals from the Great American Beer Festival and the World Beer Cup. The brewery's commitment to quality and innovation has solidified its reputation as one of Columbia's best breweries, drawing both locals and visitors alike.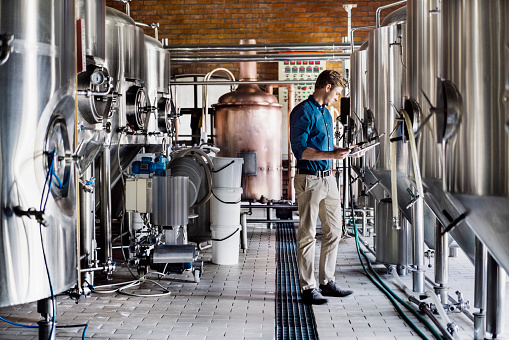 Image credit: unsplash.com
Considered a pioneer in Columbia's craft beer landscape, Conquest Brewing Company has been pushing boundaries since 2013. Founded by two Army veterans, the brewery draws inspiration from their military background, delivering beers that exude strength and character.
Conquest is known for its adventurous and bold brews, such as the flagship Sacred Heart IPA, featuring a harmonious blend of citrusy hops and a robust malt backbone. Another popular offering is the Artemis Blonde Ale, a crisp and refreshing beer with a touch of honey sweetness.
Also read: How Many Modelos to Get Drunk? Find Out Here!
The brewery has gained widespread recognition, with multiple awards, including medals from the Great American Beer Festival and the U.S. Open Beer Championship. With its commitment to innovation and dedication to crafting exceptional beers, Conquest Brewing Company continues to be a driving force in Columbia's savage craft ale works for the beer scene.
Nestled in a converted industrial space, Swamp Cabbage Brewery stands out for its sustainability commitment and unique brewing practices. Established in 2014, this brewery takes its name from the cabbage palmetto, South Carolina's state tree.
Swamp Cabbage combines eco-friendly practices with exceptional beers, using solar energy and implementing water recycling systems. This dedication to sustainability reflects in their beers, which are carefully crafted using high-quality ingredients.
Among their unique offerings is the Gullah Cream Ale, a smooth and approachable beer that pays homage to the region's rich Gullah culture. The brewery's Hoppy Amber Ale and Chocolate Brown Ale impress with their complex flavors and well-balanced profiles.
Swamp Cabbage has garnered recognition for its sustainability efforts and brewing excellence. The brewery has been featured in numerous publications and has received accolades at beer competitions, cementing its status as a unique and environmentally conscious destination for beer lovers in Columbia.
Craft and Draft stand out among the top breweries in Columbia for its unique concept as a craft beer store and taproom. Located in the Devine Street neighborhood, this establishment offers an impressive selection of local and regional brews for enthusiasts to explore.
Craft and Draft's taproom showcases a rotating lineup of beers on Draft, allowing visitors to sample various flavors from different breweries. With knowledgeable staff and a welcoming atmosphere, it's the perfect place to discover new favorites or enjoy familiar classics.
The store also boasts an extensive selection of canned and bottled beers, allowing one to take home the best craft brews from around the region. Craft and Draft is a must-visit destination for beer enthusiasts looking to expand their palate and stay up-to-date with the latest offerings from Columbia's thriving craft beer community.
Columbia Craft Brewing Company has made a name for itself in the West Columbia beer community by focusing on quality, consistency, and a passion for the craft. Founded in 2018, this brewery quickly gained a reputation for its diverse range of beers and inviting taproom.
At Columbia Craft, beer enthusiasts can expect a lineup that includes classic styles and innovative and experimental brews. From their flagship Defiant IPA, with its bold hop flavors and a balanced malt backbone, to the smooth and silky Cocoa Fuego Porter infused with cocoa and hints of chili pepper, their beers offer a delightful range of flavors to explore.
Also read: How Many Modelos to Get Drunk? Find Out Here!
The brewery's commitment to craftsmanship and quality has earned them recognition through awards and medals from prestigious beer competitions. Columbia Craft Brewing Company continues to impress locals and visitors with its dedication to brewing excellence and warm taproom atmosphere.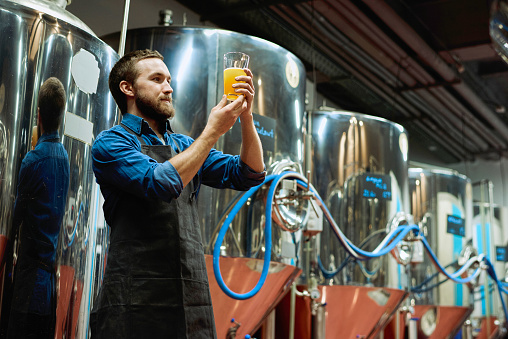 Image credit: Unsplash.com
In the historic Cottontown neighborhood, CottonTown Brew Lab is a small-batch brewery focusing on creativity and quality. Established in 2018, this cozy brewery has quickly become a favorite among beer enthusiasts seeking unique and experimental flavors.
CottonTown Brew Lab's ever-changing tap list features an array of one-of-a-kind brews that push the boundaries of traditional styles. Each beer showcases the brewer's passion for innovation, from their fruity and tart Hibiscus Saison to their rich and decadent Chocolate Hazelnut Stout.
Also read: How Many Beers To Get Drunk? All You Need to Know
While embracing the spirit of experimentation, CottonTown Brew Lab is committed to producing approachable and enjoyable beers for all palates. The intimate and inviting setting of the taproom provides the perfect backdrop for beer enthusiasts to indulge in conversation and exploration.
Bringing a taste of Germany to Columbia, Bierkeller Columbia offers an authentic and immersive experience for beer lovers. This traditional German-style brewery captures the essence of Bavarian brewing traditions and precisely serves up classic styles.
Bierkeller Columbia's lineup includes renowned German beers like the crisp and refreshing Helles Lager, the aromatic and malty Dunkelweizen, and the hop-forward and balanced Pilsner. The brewery stays true to the traditional brewing techniques and ingredients that have made German beers famous worldwide.
With its rustic and inviting beer hall atmosphere, Bierkeller Columbia provides an authentic German beer-drinking experience right in the heart of Columbia. From the traditional beer styles to the warm and lively ambiance, this brewery transports visitors to the beer gardens of Germany.
Steel Hands Brewing, located in Cayce, just a short trip outside of Columbia, is an attractive destination brewery that has earned much recognition for its commitment to quality, hospitality, and diverse selection of beers. Visitors appreciate the spaciousness of the brewery and rave about their exciting range of craft brews.
Steel Hands is known for its flagship beer, the Coffee Lager, which perfectly blends the smoothness of a lager with the rich flavors of coffee. This award-winning brew has garnered accolades for its balance and drinkability. Additionally, the brewery offers an array of seasonal and limited-edition releases that showcase their creativity and innovation.
The brewery's welcoming atmosphere is enhanced by its expansive outdoor patio, live music events, and food trucks. Visitors can enjoy the picturesque views of the surrounding area while sipping on their favorite Steel Hands brews. The combination of great beer, a lively atmosphere, and a dedication to community engagement has solidified Steel Hands Brewing as a standout destination in the Columbia area.
Housed in a historic building, Hunter-Gatherer Brewery & Alehouse has been a beloved fixture in Columbia's craft beer scene since 1995. This brewpub prides itself on producing small-batch, handcrafted beers focusing on quality and flavor.
Also read: The Top 5 Kegerator Conversion Kits
Hunter-Gatherer offers a rotating selection of beers on tap, showcasing diverse styles and flavors. Whether you prefer a hoppy IPA, a robust stout, or a refreshing wheat beer, there's something to satisfy every palate. The brewery's commitment to quality extends to using locally sourced ingredients whenever possible, adding a touch of Columbia's local flavor.
Special offerings from Hunter-Gatherer include the Woodshed IPA, characterized by its citrusy hop profile, and the Bamberg Rauchbier, a German-style smoked beer that pays homage to traditional brewing techniques.
With its cozy ambiance, friendly staff, and delicious pub fare menu, Hunter-Gatherer Brewery & Alehouse offers a complete craft beer experience that has captivated locals and visitors for over two decades.
Twisted Spur Brewing combines the art of Brewing with a full-service restaurant, offering patrons a unique culinary experience. Located in downtown Columbia, this brewery prides itself on its handcrafted beers and delectable menu items that perfectly complement each other.
The brewery's diverse beer lineup showcases a range of flavors and styles. From their crisp and refreshing Palmetto Trail Pale Ale to their Dark Prophecy Stout's robust and complex flavors, Twisted Spur ensures something that suits every beer lover's taste.
Also read: Does Heineken Zero Have Alcohol? Non-Alcoholic Brew Facts
Beyond their exceptional brews, Twisted Spur's commitment to the community is noteworthy. They frequently collaborate with local artisans, musicians, and organizations, adding an extra layer of community engagement to their already inviting atmosphere.
Whether you're in the mood for a hearty meal paired with a well-crafted beer or want to enjoy the ambiance of a bustling brewpub, Twisted Spur Brewing offers a memorable experience that celebrates the best of Columbia's craft beer and culinary scene.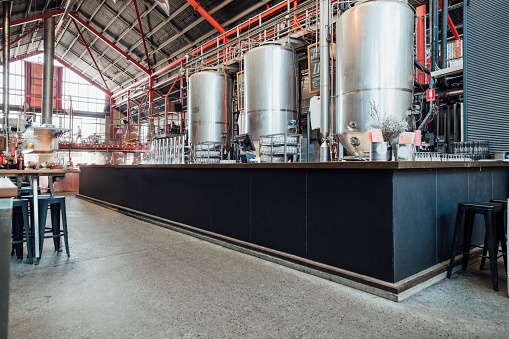 Image credit: Unsplash.com
 Brewery Tours And Tastings In Columbia SC
Columbia Brew Bus
For an immersive and educational brewery experience, the Columbia Brew Bus offers guided tours to some of the best breweries in the city. This unique tour allows beer enthusiasts to explore multiple breweries in one trip, with a knowledgeable guide providing insights into Columbia's craft beer scene.
The Columbia Brew Bus offers various tour options, each showcasing a selection of breweries and their offerings. Participants can enjoy behind-the-scenes glimpses into the brewing process, engage in tastings, and learn about the history and stories behind each establishment. The tours typically last around three hours, and tickets can be purchased in advance. Check the Columbia Brew Bus website for the latest tour times, costs, and special events or offerings.
Brewery 85
Situated just a short drive from Columbia, Brewery 85 in Greenville offers a unique tasting room experience. Known for its award-winning brews, this brewery welcomes visitors to sample its impressive lineup of craft beers.
Brewery 85 offers guided tours of its production facility, providing a firsthand look at the brewing process and an opportunity to learn about its techniques. After the tour, visitors can relax in the spacious tasting room and enjoy flights of their finely crafted beers. Be sure to check their website for tour times, costs, and any special events or offerings.
Steel Hands Brewing
Located in Cayce, Steel Hands Brewing offers a fantastic brewery experience and hosts guided tours of their facility. The tours provide an in-depth look into the brewing process, from grain to glass, and offer insights into the history and philosophy behind their beers.
After the tour, visitors can enjoy a tasting flight of Steel Hands' flagship and seasonal beers in their expansive taproom. The brewery often hosts special events, live music, and food truck collaborations, adding extra excitement to the experience. Check their website for tour times, costs, and upcoming events or offerings.
Craft And Draft
While Craft and Draft primarily serve as a craft beer store and taproom, they offer an informal and self-guided "tour" experience. Visitors can browse their vast selection of canned and bottled beers, including local and regional brews.
Craft and Draft's knowledgeable staff is always available to provide recommendations and insights into the beers they carry. Visitors can create their tasting flight by selecting beers from different breweries, allowing them to explore the diverse flavors of the region at their own pace. Check their website for opening hours and any special events or offerings.
Conclusion
Columbia, South Carolina, boasts an impressive craft beer scene that continues to captivate locals and visitors alike. The top 10 breweries in Columbia offer a remarkable selection of flavors, styles, and experiences, ensuring that there is something for every beer enthusiast to enjoy.
From well-established favorites like River Rat Brewery and Conquest Brewing Company to up-and-coming gems like CottonTown Brew Lab and Columbia Craft Brewing Company, each brewery brings unique character and brewing expertise.
Columbia sc breweries have you covered whether you're seeking hop-forward IPAs, smooth and malty ales, experimental flavors, or traditional German styles. These establishments consistently deliver high-quality brews, earning them local and national recognition and awards.
Beyond their exceptional beers, many breweries offer immersive experiences such as guided tours, tastings, and special events. The Columbia Brew Bus provides a comprehensive brewery tour, while Steel Hands Brewing and Brewery 85 offer guided tours of their facilities. Craft and Draft and Bierkeller Columbia provide unique tasting experiences that allow visitors to explore various flavors.
Columbia's craft beer community thrives on innovation, craftsmanship, and a commitment to quality. Whether you're a local beer enthusiast or a visitor seeking a taste of the city's vibrant culture, exploring the best breweries in Columbia, South Carolina, is an experience that should not be missed.