Boise, Idaho, may not be the first place that comes to mind when you think of craft beers, but this hidden gem in the Pacific Northwest is home to a thriving craft beer scene worth exploring. With over 25 breweries in the city alone, Boise offers a diverse range of locally brewed beers that will satisfy even the most discerning beer lover.
They conducted extensive research on the Boise craft beer scene to bring you the top 10 best breweries in the city. Our team of experts scoured the city to find Boise's most unique, flavorful, and innovative breweries. To compile our list, we considered factors such as beer quality, variety, atmosphere, and overall experience.
One interesting finding we discovered during our research is that some of Boise's best breweries are hidden in plain sight, tucked away in industrial areas or inconspicuous storefronts. For example, one of the breweries on our list is located inside a historical warehouse district with a secret speakeasy entrance that will impress.
So, if you're a craft beer enthusiast looking to explore the Boise beer scene, look no further than our list of the top 10 best breweries in the city. From classic ales and lagers to experimental brews and everything in between, these breweries will surely have something to please every palate.
Here is a list of the top 10 breweries in Boise:
Boise Brewing Company
White Dog Brewery Boise
Cloud 9 Brewery
Barbarian Brewing
Payette Brewing Company
Edge Brewing Company
Clairvoyant Brewing
Powderhaus Brewing Co.
Western Collective
Lost Grove Brewing
The Top 10 Breweries In Boise
1. Boise Brewing Company
Boise Brewing Company is a community-supported brewery that opened in 2014 in the heart of downtown Boise. The brewery operates on a unique model that allows customers to buy shares and become owners, giving them access to exclusive perks and events. The brewery produces various beers, from classic styles like pale ale and porter to seasonal and experimental brews like pumpkin and sour ale.
Also read: Michelob Ultra vs Miller Lite: Which is Better?
The Boise Brewery also has a rooftop patio that offers a great view of the city and the mountains. Boise Brewing Company has won several awards for its beers, including gold medals at the Great American Beer Festival and the North American Beer Awards. The brewery is a popular destination for locals and visitors who want to enjoy quality craft beer and support the local community.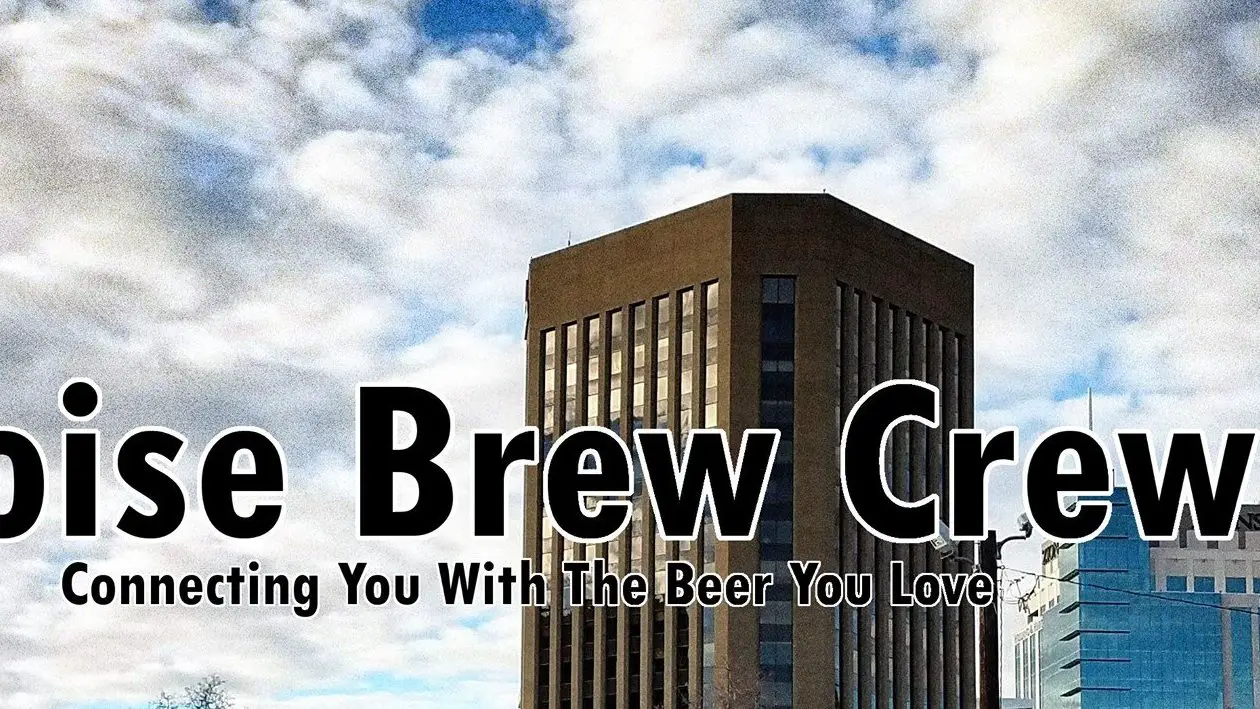 Image credit:istock.com
2. White Dog Brewery Boise
White Dog Brewery Boise is a pup-loving, dog-friendly brewery that opened its doors in 2017 and offered an extensive selection of beers to satisfy every beer lover's palate. Among the many brews they have on tap, some of their award-winning flagship beers include the Hazy IPA, Irish Red Ale, and Coffee Porter – each crafted with care to give customers a unique flavor experience.
Also read: Bud Light vs Coors Light: Which is Better?
The taproom at this brewery also boasts several great amenities, including a custom frost rail that helps keep your beer chilled to perfection. Additionally, they have seasonal rotators featuring an ever-changing selection of styles and flavors of beer. And when the weather is nice, you can enjoy it all outside on their pet-friendly patio, which features live music or trivia nights for entertainment.
Treat your furry friend and yourself to great food, beer, and atmosphere at the White Dog Brewery in Boise. You'll have a blast enjoying all the brewery has to offer!
3. Cloud 9 Brewery
Established in 2012, Cloud 9 Brewery is Idaho's first and only certified organic brewery. This unique nano pub concept offers six staple and rotating taps of hand-crafted beers made with locally sourced ingredients. As well as their award-winning brews, guests can enjoy a range of food options prepared with fresh regional produce. With its delicious selection of house-brewed beer and locally sourced dishes, Cloud 9 Brewery provides an unbeatable experience for all visitors.
Also read: Busch vs Busch Light: Which One Wins?
Some of their most unique brews include the Honey Basil Ale, an aromatic beer with subtle herbal flavors; the Imperial IPA, an intensely hoppy ale that packs a punch; and the Chocolate Stout, a robust dark beer with hints of cocoa.
They also have a food menu that pairs well with their beers, such as the bacon and beer burger, the white dog fries, and the beer-amiss.
Cloud 9 Brewery has a cozy and friendly atmosphere that invites you to sit, stay, and sip!
Barbarian Brewing is an award-winning brewery that provides unique and flavorful barrel-aged and sour beers. With two convenient locations, one downtown and one in Garden City, Barbarian Brewing offers beer fans various selections. From traditional ales to experimental sours, the brewery impresses customers with quality concoctions crafted from top-notch ingredients.
Barbarian Brewing, a craft brewery established in 2015, is steeped in old-world traditions while also embracing the innovation of new-world creativity. Among their great beers are the Ice Cream Ales, the Candy Gose Series, and the Bourbon Barrel Stouts – all of which have earned Barbarian Brewing a well-deserved reputation for being an innovative and unique brewing company.
They also have a variety of IPAs, Belgian ales, and dark and malty styles to suit different tastes. Barbarian Brewing is a place to unleash your inner barbarian and enjoy savage beers! 
5. Payette Brewing Company
Payette Brewing Company is one of Boise's most well-known and established breweries; it boasts an expansive taproom with a sizable beer garden and an array of food trucks. Since its establishment, this brewery has provided locals with quality craft beer for many years, attracting visitors from all over to enjoy the unique atmosphere.
Founded in 2010 by Mike Francis, a former industrial engineer, Payette Brewing Company is known for its "Adventure Ready" beers that are perfect for outdoor enthusiasts. Some of its notable beers include Payette Pale Ale, Mutton Buster Brown Ale, and Recoil IPA. 
Also read: Miller Lite vs Bud Light: Which is Better?
Every year since 2012, Payette Brewing Company has been awarded "Best Brewery" in the Boise Weekly poll and additionally gives back to the local community with their Payette Forward program. This initiative supports non-profit organizations and related causes.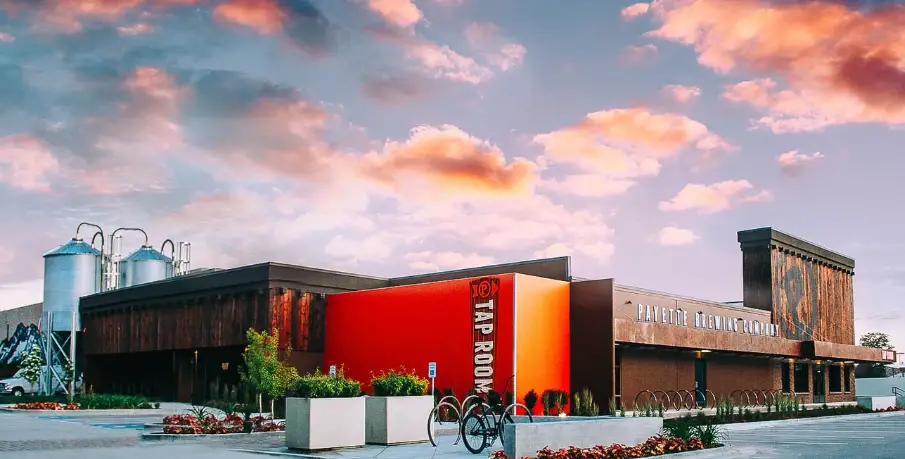 Image credit:payettebrewing.com
6. Edge Brewing Company
This Edge brewing brewery is known for its award-winning beers and pub food and for hosting live music and trivia nights. Founded in 2014 by Marcus Bezuhly and his family and friends, Edge Brewing Co.
It strongly emphasizes perfecting the craft of beer while also paying attention to the atmosphere and cuisine. Some of their unique beers include Obligatory IPA, Blackwater Imperial Stout, and Pugzilla Porter, which have won medals at the Great American Beer Festival and the North American Beer Awards. Edge Brewing Co. has something for everyone, whether you are looking for a brunch, lunch, or dinner spot.
7. Clairvoyant Brewing
Clairvoyant Brewing is one of the newest additions to the Boise beer scene, opening its doors in 2017. The brewery aims to create balanced and flavorful beers that appeal to various palates, from hop heads to dark beer lovers. Some of their flagship brews include the Psychic IPA, the Third Eye Pale Ale, and the Crystal Ball Stout.
Also read: How Many Beers To Get Drunk? All You Need to Know
The brewery also features seasonal and experimental beers like the Pumpkin Spice Porter and the Raspberry Wheat. Clairvoyant Brewing has a cozy and inviting taproom where customers can enjoy their beers with snacks like pretzels, popcorn, and nachos. The taproom hosts regular events like trivia, live music, and board game nights. Clairvoyant Brewing is great for discovering new beers and having fun with friends.
8. Powderhaus Brewing Co.
Powderhaus Brewing Co. is a brewery that celebrates the adventurous spirit of Idaho and the Rocky Mountains. The brewery was founded in 2015 by two friends who shared a passion for skiing, snowboarding, and craft beer.
The brewery's name and logo are inspired by the term "powder house," which refers to where explosives are stored for avalanche control. The seasons and the outdoors influence the brewery's beers, such as the Winter Ale, Spring Fever Blonde, and Trail Runner IPA.
The brewery has a rustic and cozy taproom where customers can enjoy their beers by the fireplace or patio. The taproom also offers food trucks, live music, and trivia nights. Powderhaus Brewing Co. is a brewery that invites you to explore new flavors and experiences.
Western Collective is not just a brewery but also a coffee bar, a cocktail lounge, and a beer garden. The taproom in Garden City offers a spacious and modern setting for enjoying its products and live music, trivia nights, and other events.
The brewery was founded in 2019 by Cary Prewitt, a former professional cyclist who moved to Boise from Texas. He wanted to create a brand that reflected his West and its culture mansion for quality and innovation.
Western Collective produces a variety of beers, from classic styles like IPAs and lagers to more adventurous ones like sours and barrel-aged brews. Some of their notable beers include:
A Hazy IPA is brewed using Citra, Mosaic, and El Dorado hops. The result is an IPA with a juicy and tropical flavor.
A wheat beer with a distinctive balance of tartness and refreshment, Gose is best known for adding sea salt and coriander. It provides a unique flavor profile that is unlike other styles of beer.
Also read: How Long Does an Untapped Keg Last? Get the Facts Here!
Form & Function's Coffee Stout is a smooth, creamy stout with a hint of cold brew coffee flavor.
Western Collective has also received several awards and recognition for their beers, such as: At the 2020 Great American Beer Festival, Lost Grove Brewing received a gold medal for their Gose. Additionally, they earned a silver medal at the 2020 North American Beer Awards for their Hazy IPA. In 2019, RateBeer acclaimed them as Best New Brewery in Idaho, and Boise Weekly acclaimed them as Top 3 Brew.
Western Collective is one of the fastest-growing breweries in Southern Idaho and plans to expand its distribution and production soon. They also have a self-distributing brewery that allows them to sell their beers directly to customers and retailers.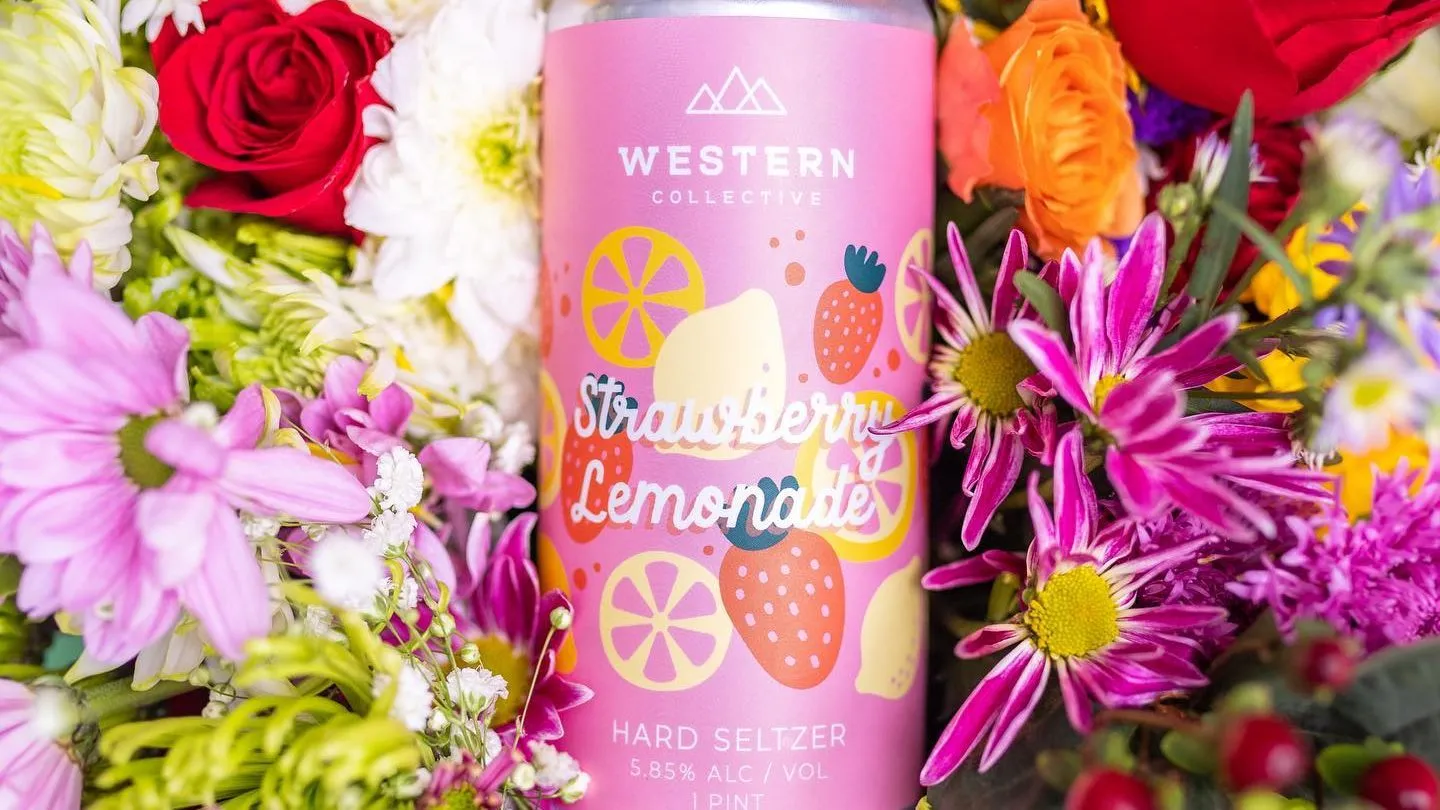 Image credit:istock.com
10. Lost Grove Brewing
Lost Grove Brewing is a local brewery and taproom in downtown Boise, Idaho, that brews beers with local ingredients and solar power. The brewery was founded in 2017 by Jake Black, who wanted to create an environmentally conscious and socially responsible brewery. The brewery's name reflects its mission to help customers find their lost grove, a mindset of living in the moment and leaving the right footprint.
The brewery offers a variety of beers on tap, ranging from light and refreshing pales and IPAs to dark and rich porters and stouts. Some of the brewery's unique beers include First Sight IPA, a lighter, juicy IPA with tasty citrus flavors and well-rounded bitterness; Cherry Darlin' Cherry Sour, a true sour with robust cherry flavor and a crisp finish; and Yersinia Barrel-Aged Russian Imperial Stout, a velvety chocolate milk stout with notes of caramel, dark fruit, vanilla, and oak.
The brewery also hosts events that foster social connections and cultural diversity, such as live music, trivia nights, yoga classes, and fundraisers for local charities and causes. The brewery allows customers to enjoy delicious craft beer, handmade pizza, and a friendly atmosphere while supporting a sustainable and community-oriented business.
 Brewery Tours And Tastings In Boise State
Boise Brews Cruise
A bus tour that takes you to three local breweries and lets you sample their beers and learn about their history and brewing process.
Tour times: Monday to Saturday, 1:00 pm to 4:00 pm or 5:00 pm to 8:00 pm.
Cost: $65 per person, including transportation, beer samples, snacks, and a souvenir glass.
Special events or offerings: Private tours and custom itineraries are available upon request. Gift cards and merchandise for sale online.
10 Barrel Brewing Boise
A brewpub that offers a variety of beers on tap, including seasonal and limited-edition options, as well as a full menu of pub food and pizza.
Tour times: No tours are available, but you can visit the brewpub anytime during its opening hours.
Cost: Free to enter; beer and food prices vary depending on your order.
Special events or offerings: Live music on weekends, trivia nights on Tuesdays, happy hour specials from 3:00 pm to 6:00 pm on weekdays.
Payette Brewing
A brewery that produces a range of beers, from lagers and ales to IPAs and stouts, using local ingredients and sustainable practices.
Tour times: No tours are available, but you can visit the taproom anytime during opening hours.
Cost: Free to enter; beer prices vary depending on your order. You can also buy beer in cans, bottles, or growlers.
Special events or offerings: Food trucks on site, outdoor patio with games and fire pits, food truck, beer tasting room game, live music, and events throughout the year.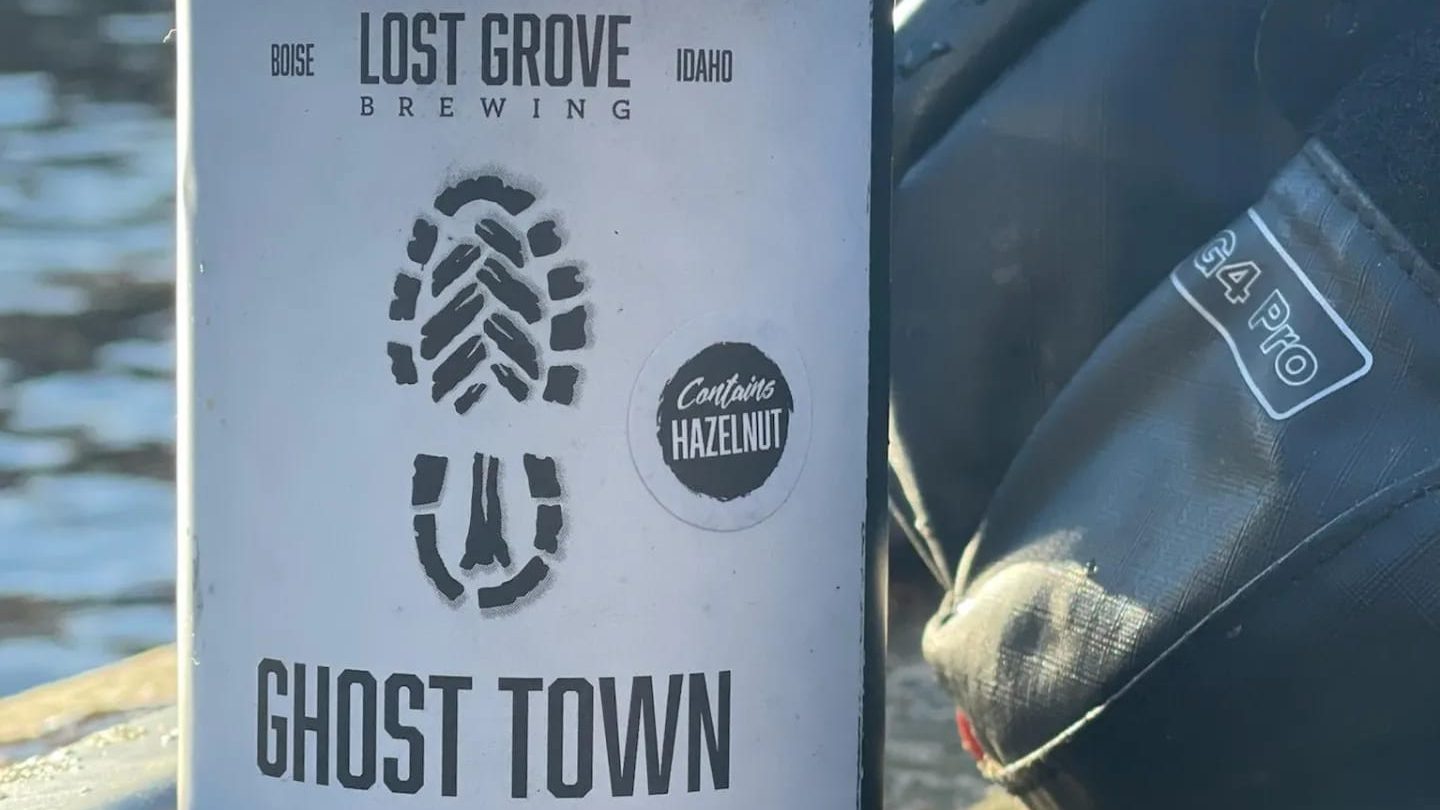 Image credit:istock.com
Conclusion
Boise, Idaho, has become a hub for craft beer enthusiasts over the past few years. With an abundance of high-quality breweries in the area, it's no wonder that Boise has gained a reputation as a top destination for beer lovers. After careful research and consideration, we have compiled a list of the top 10 breweries in Boise.
From the laid-back atmosphere of Payette Brewing Company to the experimental brews of Barbarian Brewing, each brewery brings something unique. Boise Brewing and Woodland Empire, American Amber Ale Craft, prioritize sustainability and community involvement in their brewing processes, while Cloud 9 Brewery offers a diverse selection of beer and delicious food.
Whether you're a local looking to try something new or a visitor seeking the best beer Boise offers, these top 10 Boise breweries will surely please. With their impressive selections of delicious craft beer, inviting atmospheres, and commitment to quality and innovation, these breweries are a testament to Boise's thriving craft beer scene. So, grab a pint, relax, and enjoy the best Boise's breweries offer.