The sort of chili you are creating has a big impact on the beer you should use.
Light and pale beers go well with less spicy and simpler chili recipes, whereas dark and rich beers go well with spicy and hotter chili.
But even when you know the type of beer you want, it might be challenging to select one that goes well with chili. Let's examine the top 10 recipes for beer chili.
Sierra Nevada Pale Ale
ShinDigger Shangri-La East Coast IPA
Allagash White
Negra Modelo
Yuengling Light Lager
Full Sail Brewing Co. Oregon's Original Amber Ale
Timothy Taylor's The Landlord
Lagunitas Stoopid Wit
Burkle's Brown
Straffe Hendrik Bruges Tripel Bier
Why You Need Beer For Chili
If you're looking to add a little something extra to your next batch of chili, consider adding beer to the mix. 
Beer can help enhance the flavor of chili, and it can also act as a natural tenderizer for tough meat. 
Plus, the alcohol in beer can help to balance out the heat of chili peppers. So if you're looking for a way to take your chili up a notch, crack open a cold one and give it a try.
Read More: The Best Beer For Weight Watchers: Top 10
 Best Beer For  Chilli
Sierra Nevada Pale Ale
A pale ale like the Sierra Nevada is a wonderful option if you're creating a less hot chili. It is created using well-liked cascade hops and is renowned for its superior and nuanced flavor on the palate. 
Based on a crystal malt backbone, this gives you a pine, tropical fruit, and spice scent that pairs well with your chili.
ShinDigger Shangri-La East Coast IPA
With so many IPA tastes, it's simple to select one chili, though it's better to use this one for mild chili.
Read More: The Best Beer For Marinade: Top 10
Delicious flavors of pink grapefruit, honey, and brown butter are combined with flowery undertones in the Shangri-La East Coast IPA. It has a mild flavor that is well-balanced, with no flavor dominating the others. It will also give your mild chili a sweet flavor thanks to its smells of white peach and pineapple.
Allagash White
Due to its herbal spice and lemony flavors, witbiers complement chili well since they bring out the pepper flavor. The Allagash White also has these flavors. Craft beer is renowned for its exceptional quality and has a light body and citrus flavor.
Citrus, Yeast, and spice flavors are excellent for cooking. The hazy wheat beer is brewed in the Belgian manner with coriander and orange peels. It is a fantastic beverage to pair with spicy meals and has a low ABV and high carbonation.
Negra Modelo
When cooking your beer chili, a Mexican beer like the Negra Modelo will be a great addition to your recipe. This beer's characteristics will enhance the taste and texture of your chili dish. With an ABV of 5.4 percent, it is the most popular beer in Mexico and the United States.
The Negra Modelo's delectable blend of Galena hops, black malts, and caramel malts imparts a bitter-sweet flavor. Strong fruity and nutty flavors dominate, and the bitterness from the hops is balanced with the beer's sweetness.
Yuengling Light Lager
When cooking beer chili, the American light lager will also work, especially if you want it to be thicker and have better flavor. With a 3.2 percent ABV, the Yuengling Light Lager is the suggested light lager to pair with your chili.
You may savor the Yuengling Light Lager's blend of toasted malt and caramel flavors as you sip it. It has an uncommonly amber color for lagers: amber. It has 99 calories and is the ideal complement to mild chili.
Full Sail Brewing Co. Oregon's Original Amber Ale
Cayenne pepper should be added to the chili if you plan to use this beer to counteract the red ale's sweetness.
The balanced and delicious character of the red ale makes it ideal for pairing with meals. Citrus, almonds, honey, toasted bread, dried leaves, and an espresso finish may all be detected in the scent and flavor. It has a hue similar to red oak and a complex flavor.
Timothy Taylor's The Landlord
English light ale pairs nicely with chile because of its balanced bitterness and sweetness; you can even increase the amount of sugar in your recipe.
It has a distinctive citrus aroma, an amber color, and a complex bitter and sweet flavor. The ABV is fixed at 4.3%.
Read More: The Best Beer For Fried Chicken: Top 10
Lagunitas Stoopid Wit
The Lagunitas Stoopid Wit is a pleasant witbier with flavor notes of flowery, honey, and tropical fruit, and it's another wheat beer on our list for your chili-cooking needs. You can taste the fruit complexity in it throughout your chili feast.
The Lagunitas Stoopid Wit is brewed in the Belgian tradition using a special blend of American hops. It contains coriander and orange peel, giving off delectable undertones of apple pear, white grape, and orange lemon.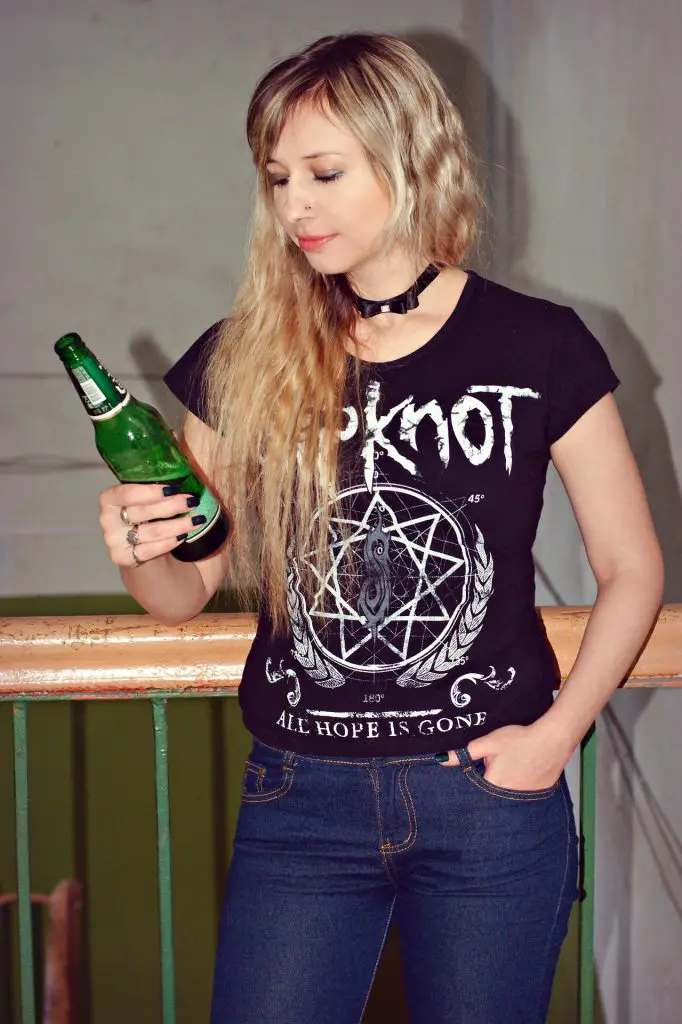 Burkle's Brown
Burkle's Brown Ale is the best option if you want to prepare an extremely hot chili. It pairs nicely with chili dishes and has a sweet flavor and robust body. It is suggested to serve this with some grilled chicken or ground beef.
The well-known Anchor Brewing produces Brekle's Brown, a beer brewed with Citra hops and caramel malts. As a result, it has a luscious, creamy, and cherry flavor that complements your dish well. All-malt single-hop brown ale is another delectable brew that pairs well with a variety of dishes.
Straffe Hendrik Bruges Tripel Bier
The Tripel Bier has a 9 percent ABV, making it boozier than most beers, yet the alcohol in your recipe is not unpleasant. It features excellent red berry and banana fruit flavors. The beer's subtle peppery taste will go nicely with the sweet chile.
Frequently Asked Question
What Beer Is The Most Well-Liked In Chile?
Although Chile has a legacy of producing corn beer known as chicha, pale lager is the most common type of beer that is manufactured and drank there.
Which Beer Complements Spicy Food?
Spicy foods go well with an American-style lager that is clear, crisp, and light-bodied. The cool lager will take the edge off the heat without diluting the strong taste of the meal.