If you're looking for a  smooth beer renowned for its golden colour,  distinctive creamy head, and English ale, Boddingtons is the perfect beer for you. This beer has a light golden colour and a slightly sweet flavour that makes it a favourite among beer lovers.
However, if you're looking for a similar beer to Boddingtons, there are plenty of other options available. In this blog post, we will discuss 10 British beers that taste similar to Boddingtons. Let's get started!
Newcastle Brown Ale
Smithwick's
Boddington's Pub Ale
Harp Lager
London Pride
John Smith's
Guinness
Timothy Taylor's Landlord
Tetley's Smoothflow
Hobgoblin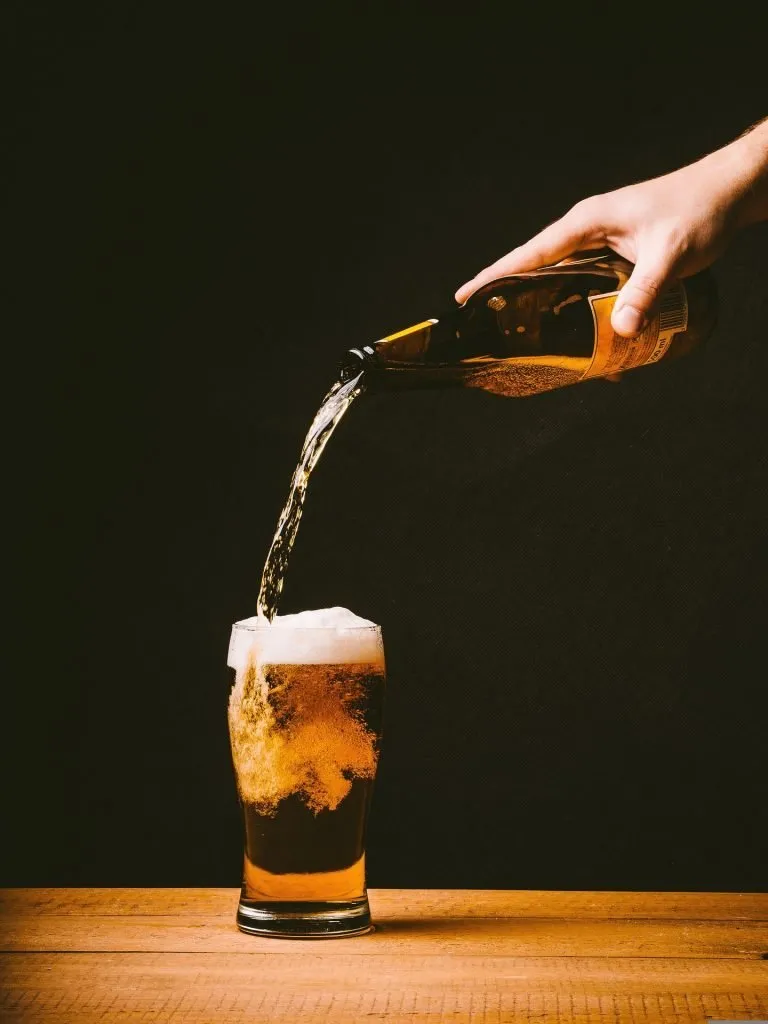 What Is Boddingtons Beer And Why Do People Like It
Boddingtons beer is a pale ale that was first brewed in Manchester, England in 1778. The beer is known for its creamy head and smooth taste. Boddingtons is also one of the few beers that are still brewed using traditional methods. 
The beer is available in both cask and keg forms. Boddingtons is one of the most popular beers in the United Kingdom and is exported to many countries around the world. 
Beers Similar To Boddingtons
Newcastle Brown Ale
This traditional English brown ale, known as "Newly Brown" by both its supporters and detractors, is a favourite among those who prefer beer that tastes like dessert. 
It has the distinct fruity flavour of raisins mixed in with its malty sweetness. This is the other half of a "Black Castle," along with Guinness (but only somewhat).
Read More: 10 Beers Like Newcastle
Smithwick's
Mild hops, sweet malt, and roasted barley are combined to create Smithwick's, Red Ale. It has withstood the test of time throughout Irish history and earned its rightful position as Ireland's most beloved ale, much like the castle at the centre of Smithwick's Kilkenny residence.
Boddingtons Pub Ale
The smooth, golden brew is crisp, with a biscuity nose, and a pint is readily emptied. Boddingtons, English pale ales, pours with a thick, creamy head that may be mistaken for whipped cream when it is on draft appropriate for a beer called "The Cream of Manchester."
Harp Lager
This renowned Irish lager is allegedly created from the cleanest water of the Cooley Mountains in County Dundalk, which may account for its crisp and harsh minerality, finished by sweet grassy flavours, and corn. Yes. Harp and Guinness should be combined half and a half (but only a little).
London Pride
This tawny-coloured premium ale, brewed to 4.1%, gets its crisp, piney herbs from the hops and sweet notes of raisins, biscuits, and dried fruit from the Crystal malt.

Read More: Kegerator vs. Keezer: Which One Should You Buy? (Pros and Cons)
John Smith
In the world of beer, John Smith's Extra Smooth is legendary. John Smith's is a traditional, clear Yorkshire bitter with a distinctly smooth and creamy texture. 
Unique cereal flavour with hints of toffee and biscuit. Digestive biscuits with a faint toffee aroma.
Guinness
Due to its creamy mouthfeel and unexpectedly crisp flavour, this Irish dry stout is a global favourite. Despite having only 210 calories per pint, it has the flavours of coffee, chocolate, and oats.
Timothy Taylor's Land
The 4.3% traditional favourite with complex citrus and the hopped fragrance is the crowd's favourite. According to a recent survey, the majority of beer enthusiasts declare Landlord their favourite ale. 
And it has received more prizes than any other beer, including four times as the winner of the Brewing Industry Challenge Cup and four times as CAMRA's Champion Beer of Britain. The bottle has a 4.1% ABV.
Tetley's Smoothflow
Tetley's Smoothflow is a smooth flow brew with a soft caramel finish, a delightful hoppiness, and a creamy caramel bittersweetness that is well-balanced. Joshua Tetley, a young man with ambition, founded Para Tetley's in 1822.
Hobgoblin
The Marston-owned Wychwood Brewery's 5.2% Hobgoblin, a typical ruby red ale, is the kind of British beer that is common in traditional UK beer culture.
Read More: 10 Beers Like Asahi
Beer Styles Similar  To Boddingtons
German Kolsch
The top-fermented regional beer style known as Kölsch originated in Köln, Germany. A mildly fruity yeast flavour and fragrance, as well as a nice hoppy bitterness, are characteristics of Kölsch beers. The kölsch beer has a long history that dates back to 874 AD.
Belgian Witbier
Witbier in the Belgian style is brewed from unmalted wheat, malted barley, and occasionally oats. Orange peel and coriander are used to season witbiers. A style with a long history was largely forgotten until Belgian brewer Pierre Celis brought it back to prominence in the 1960s.
Conclusion 
Boddingtons is a classic English ale that has been around for centuries. It's light, refreshing and perfect for drinking on a warm summer day. If you're looking for something similar to Boddingtons, then try one of these 10 beers.
Frequently Asked Questions About  Boddingtons
What Is The Level Of Alcohol?
165 calories are contained in one pint of Boddingtons (568ml). Boddingtons has been reduced from 3.8% abv in 2008 to merely 3.5% abv. 
Is Boddingtons Vegan?
Due to the presence of malted barley, Boddingtons cannot be gluten-free. While canned Boddingtons are vegan, dried Boddingtons are not because it includes isinglass.
What's In A Can Of Boddingtons?
To help create additional, tiny bubbles from the carbon dioxide already dissolved in the beer, the widget can's draught circulation system is a plastic ball or widget loaded with nitrogen.
This steadily maintains the head to make the beer as comparable to a draught brew as is practical.
Read More: The 11 Best Italian Beers